On Tuesday night, I participated in a style challenge with two of my blog friends, Kseniya and Jenn, at the Green Jeans consignment sale. I'm volunteering for the GJ team via blogging and photography and also helped coordinate this style challenge. We got to shop the whole store to make our selections. The theme – our favorite spring trend. Perks of the challenge – entry to the charity sale and the chance to win some shopping credit for the half off sale.
Here are the looks – can you tell which one is mine?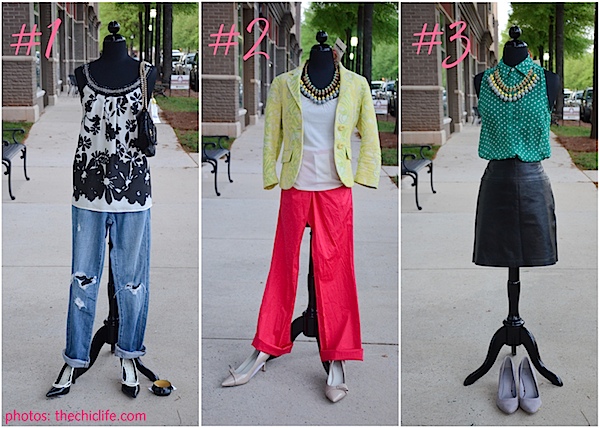 More info on the outfits from each blogger:
Outfit #1
I'm really loving all the distressed denim I'm seeing for spring/summer 2013. I like the juxtaposition of the edgy/casual distressed denim paired against the dressy top and pointy heels. ( J. Crew, Anthropologie, Michael Kors)
Outfit #2
Trend: Bright colors – electric colors! And a bit of color blocking – can't just be one bright color!
Process: I came across several pairs of great colored pants but I liked the pink pair because they were versatile for work or play, when I saw the green blazer I knew it was a match made in heaven.
Outfit #3
Several designers used leather in their SS13 collections so my inspiration was to play with textures (leather, sheer fabrics, suede) and include this year's color (emerald). The necklace tied all the colors and the theme together to complete the look. (Forever 21, H&M, J. Crew)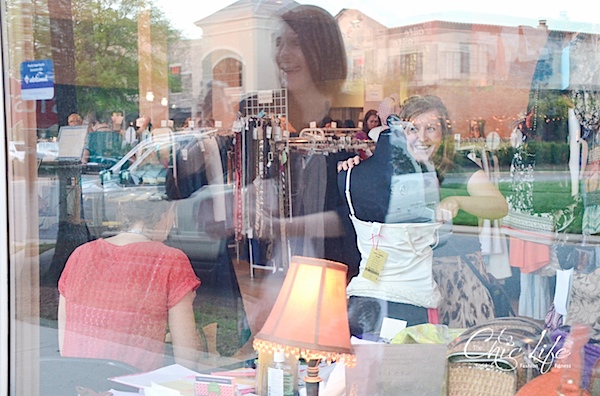 In process styling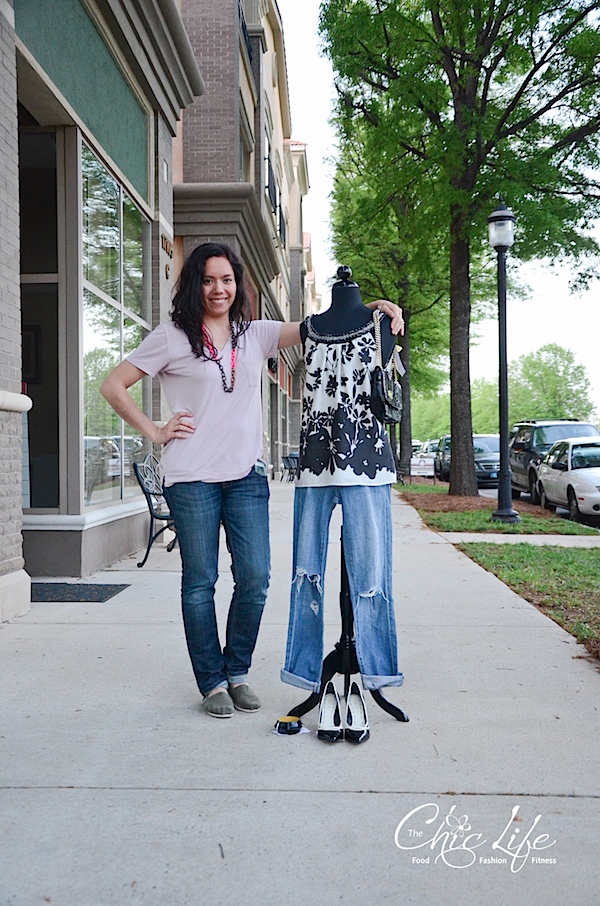 I styled outfit #1. I really wanted these jeans to work for me because they were my size, but they didn't fit!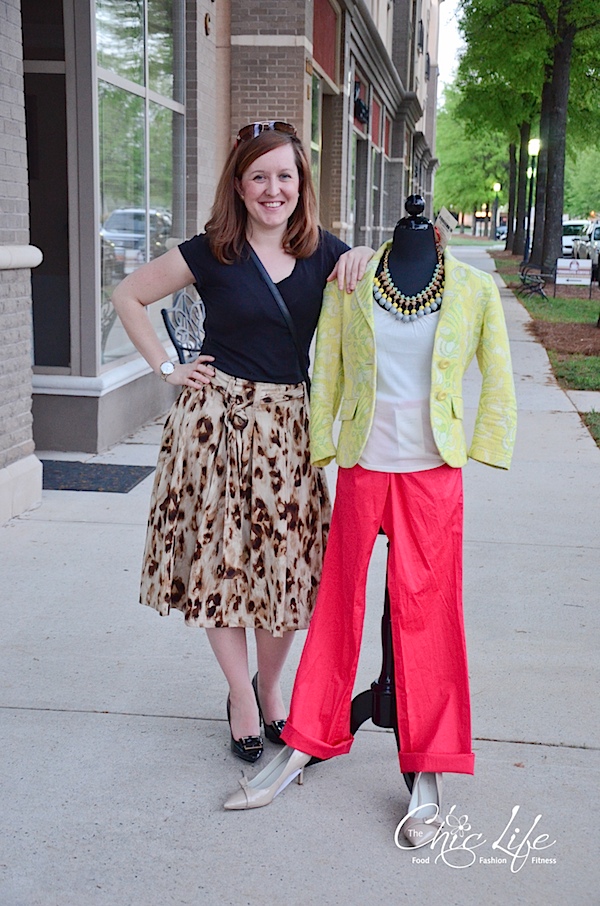 Jenn did #2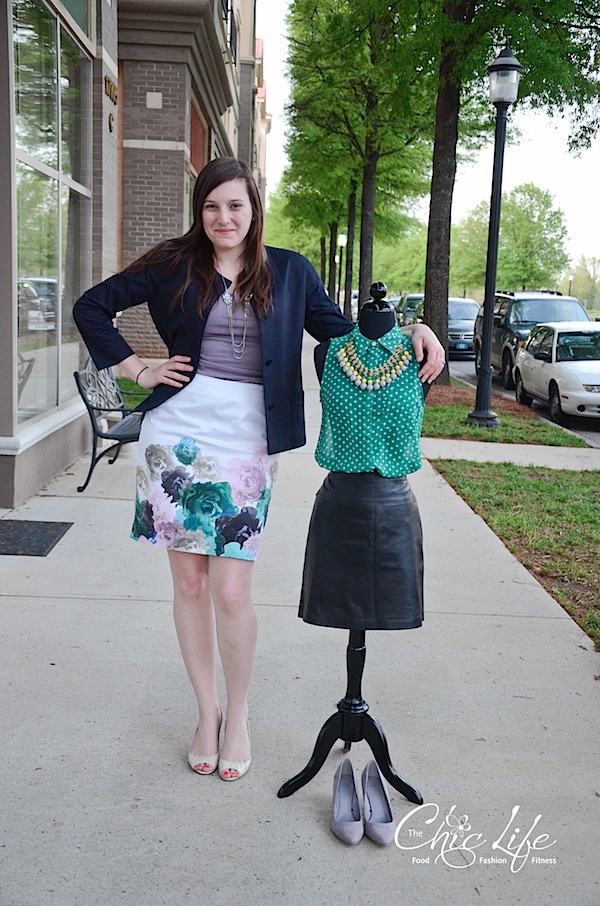 Kseniya styled #3.
I thought Kseniya and Jenn's outfits were fabulous. These ladies have some styling skills! Which one do you like best?
Check out the Green Jeans Sale Facebook page to see who won! Winner should be announced soon. And the 50% off sale started this morning and goes through tomorrow afternoon. Tags that say Discount: Yes will be marked half off. Woohoo!