Hey guys! I'm taking you along for a weekend adventure exploring restaurants in the Williamsburg neighborhood of the Brooklyn borough in NYC. The video is more detailed than this post, so definitely check it out. I'm trying to keep the videos on the shorter side, and this one clocks in around 5 minutes.
Williamsburg Restaurants in Video
Cafe Mogador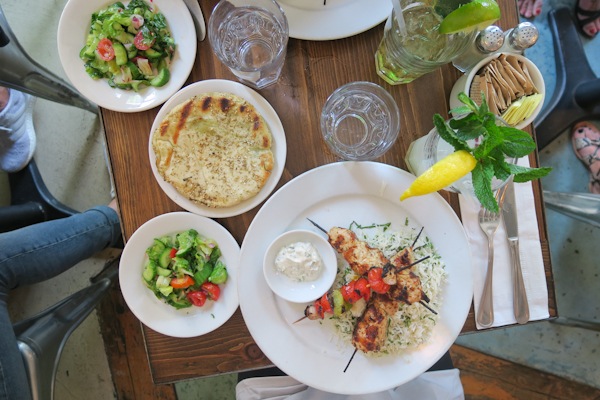 I've visited Cafe Mogador before. It was so good, I wanted to come back. This time I wanted to try some of the delicious-looking bread I'd seen on other tables. We asked for a side of pita. It was a stunning deal at only 50 cents! The bread came out served warm with delicious spices on top. Mmm…
Everything was as beautiful and as delicious as before. The homemade lemonade and bread were not part of the last meal, and they were great additions!
Devoción Coffee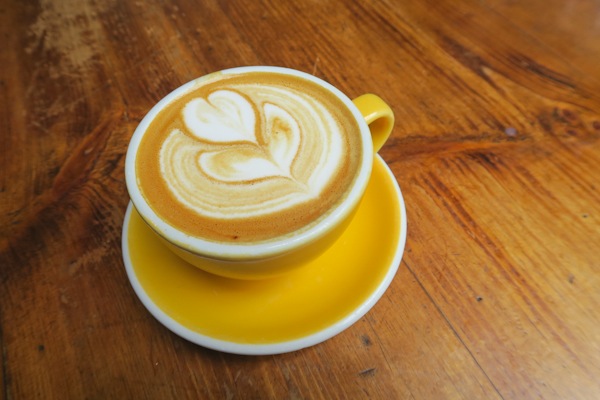 Devoción has been a great spot for me to relax and get some good blog work done. It's worth the trip from Manhattan!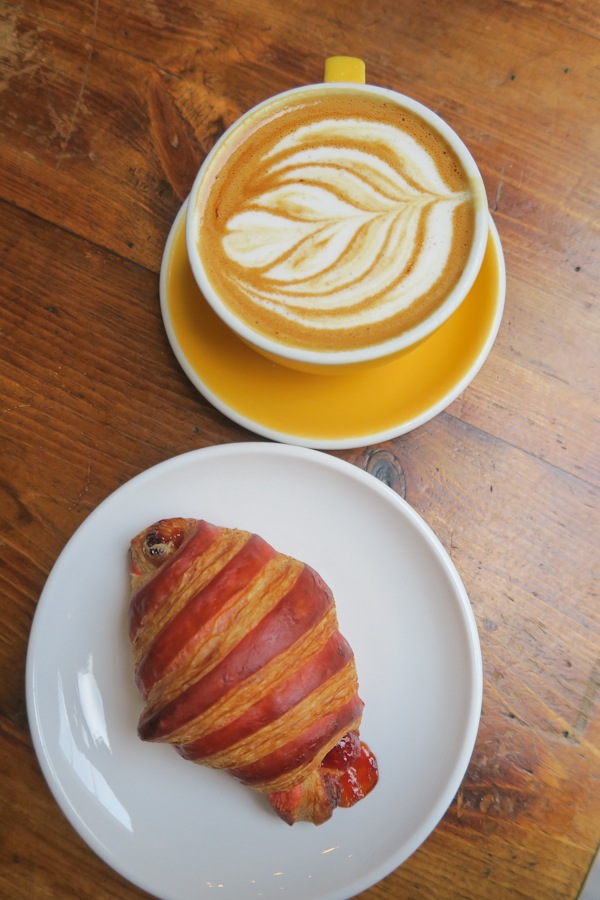 I hadn't gotten much sleep on Friday night, so it was a double coffee kind of day. I pretty much never do this, but we stayed for awhile. So sleepiness + long stay = second coffee.
They were both lattes with almond milk. I stirred raw sugar into the first, but I went sans sugar on the second. The sweetness came from the croissant, so I didn't need extra sugar.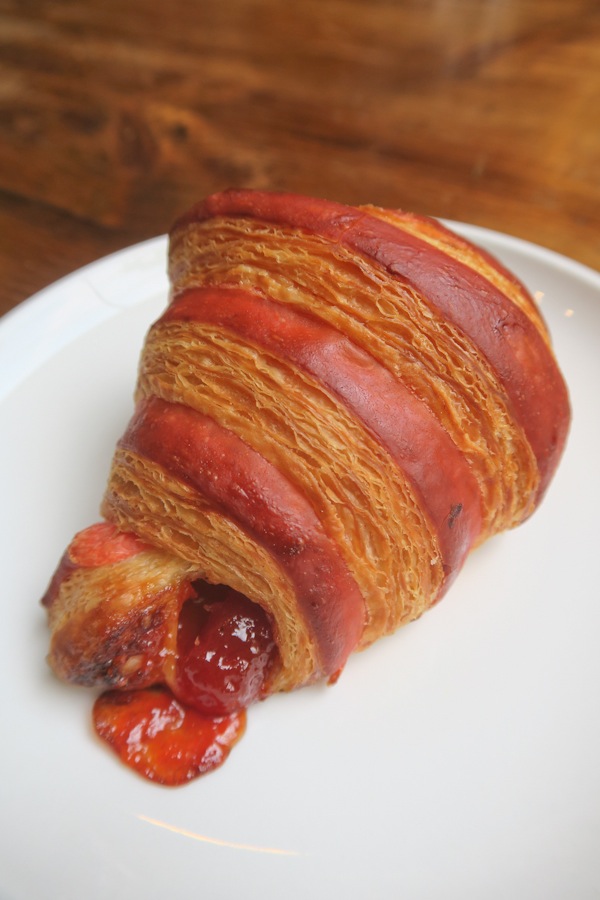 And I had to try this guava and cheese filled croissant too.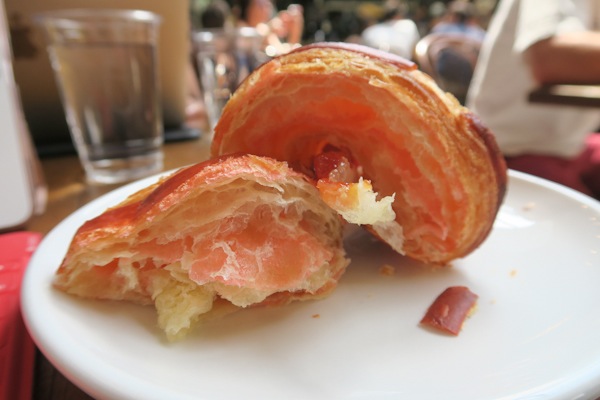 It was delicious!
And did you guys see the clip of the sun inching its way towards me. It totally reminded me of a scene from Interview with a Vampire, which was one of my favorite books/movies in high school.
Oregano Italian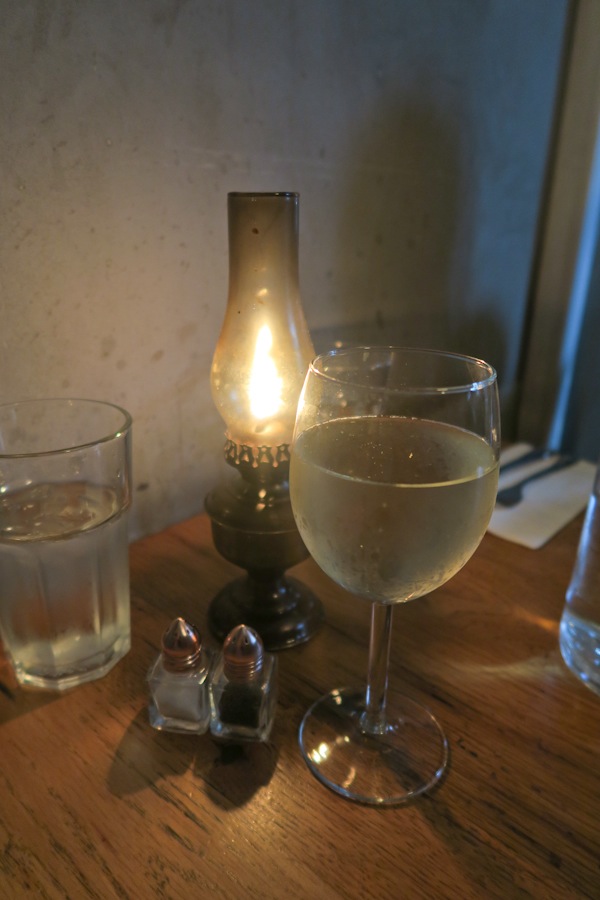 By the time I was done with blog work and a quick trip to the Apple store to responsibly dispose of a broken macbook charger, it was time for dinner! I browsed around using some apps on my phone. When I saw a photo of cheese-topped lasagna, I was sold. To Oregano!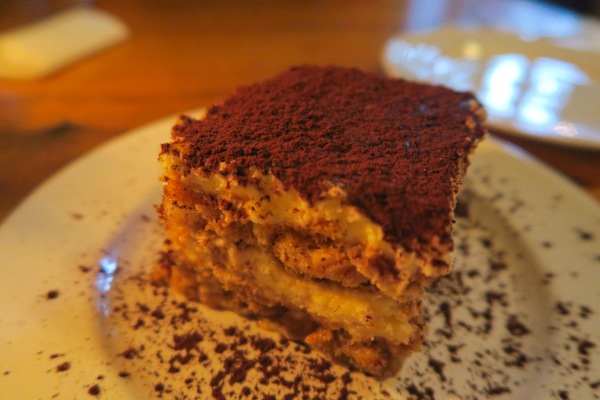 I forgot to take photos of dinner, but there are clips in the video. I shared chicken parmesan (which came with homemade fettuccine with red sauce) and lasagna. They were yummy! And then tiramisu to share. I overdid it a bit with dinner. Not so much what I ordered as how much of it I ate! But hey, you live, you learn.
I grew up with the rule to finish your plate, and that's stuck with me today. But, my attention to eating intuitively is growing, so hopefully I can pace myself better next time.
If you like the video, please give me a thumbs up. It really helps me out.
More NYC
Thanks for reading / watching!