Phew! After being out of town all weekend and being busy all week long, I haven't had time to pack for HLS!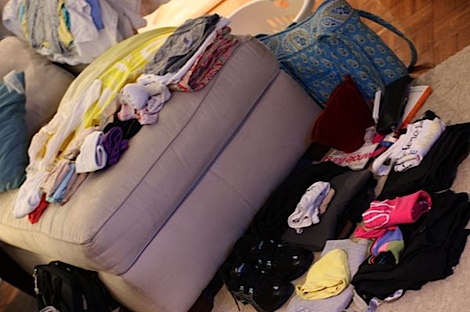 So…alas, I'm dealing with this and trying to fit it into 2 carry-ons. Yikes!
I leave you with this hilarious corgi video Loves it! 🙂
My flight leaves early-ish tomorrow. No rest for the weary…I'll be off soon!
0