Hey Kids!
I'm safely in Chicago now (woohoo!) but having technical difficulties using hubby's laptop. I think I've figured out a workout so here's what you missed yesterday…
I went to zumba yesterday and got one of my fellow instructors, Alicia, hooked on coconut water.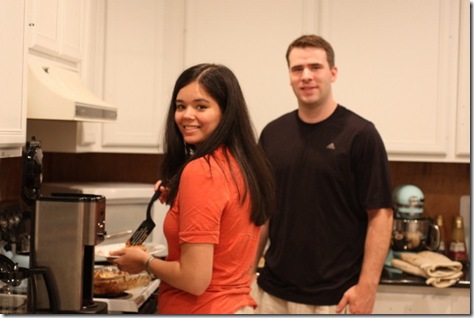 My sis came over last night. Turns out she was flying out to NY around the same time I was leaving for Chicago so she stayed with us last night.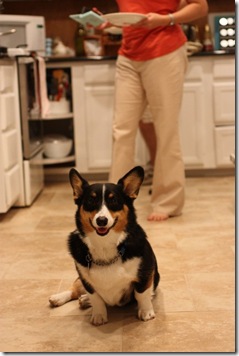 Bailey trying to win his way to free food with his charm (no dice Bails!)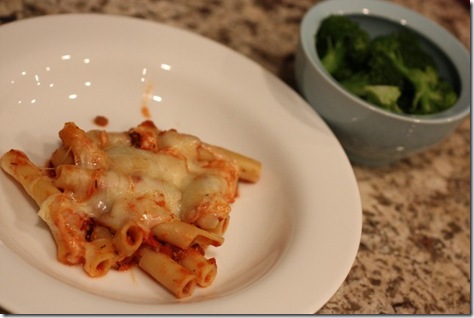 Baked ziti with steamed brocc.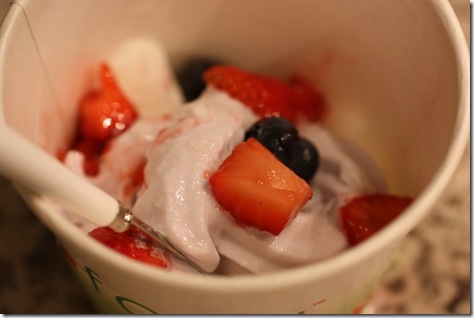 Hubby and sis picked up froyo for me while I packed away.
Did I mention I waited till 8:30pm last night to start packing? Yea…it was a late night.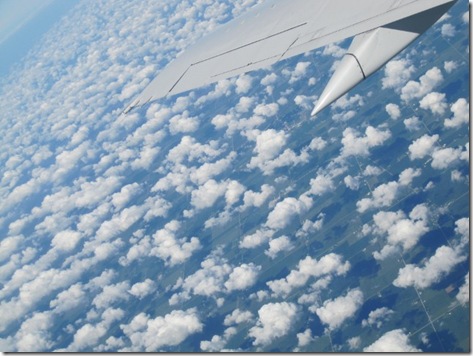 I had a safe flight today (thank you God!).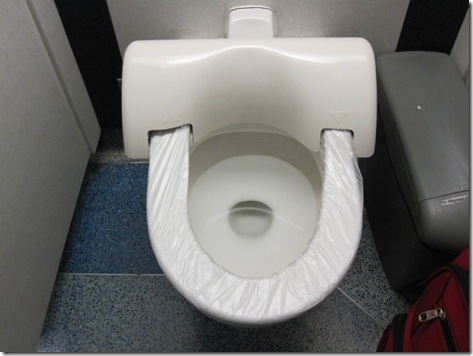 Saw the strangest thing in the Chicago airport – automatic seat covers. Bizarro!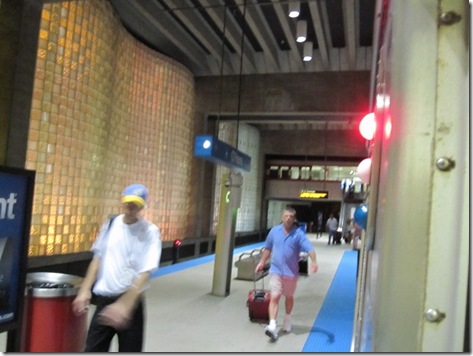 I used Kath's photo directions (click to view) to make my way from the airport to the hotel.
Two additional tips from me:
This may seem obvious but…When you first get off the plane, head to baggage claim even if you didn't check bags. Eventually you'll start seeing the  train signs.
WHen you get to the train area, look for the little blue light that says "Boarding" (or something to that affect) – it will tell you which side of the train has the open doors. It's the lit up circle in the above photo on top of the T-shaped thingy.
Total time from when the plane landed (as in before we got off the plane – more like while the plane was pulling up to the gate) and I was crossing the street to get to the hotel – about 1.5 hours. Not sure if it just took me longer than normal, but that's what it was folks. Much longer than I expected.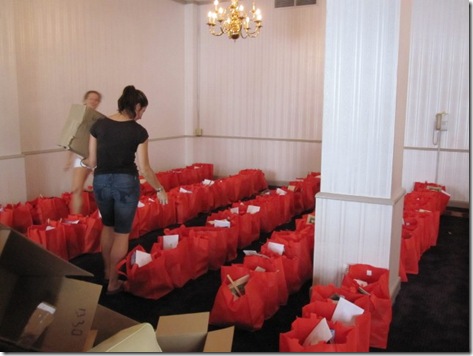 Got to the hotel and helped with swag bags before hitting up lunch.
Lunch post up next…