Hubby's been really stressed out lately.  He's working a full-time job, taking night classes to get his MBA, and studying for the CFA.  When I spotted a chocolate shop next to the grocery store where I picked up lunch, I knew I had to stop in to pick up a little treat for Mr. Chic for all his hard work and just to say "Good Luck."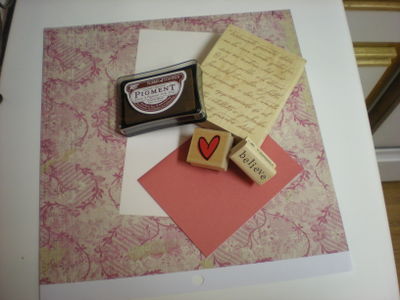 I realized after I left the stores that I forgot to pick up a card, so I planned on making a quick card before hubby got home.  I gathered some supplies from my craft room and took them to the kitchen…because my craft room is too full to work in…lol.  Sad, I know.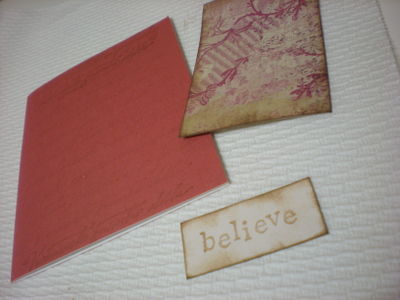 I did some quick stamping and edge-work…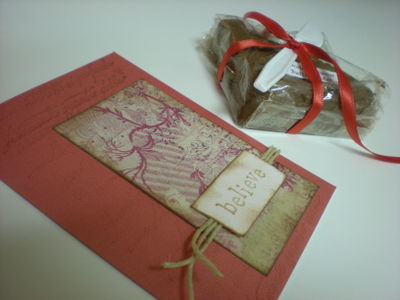 …and put the card together with some twine.  I didn't get to use the heart stamp, but that's cool…I'll work it in another time.  Next, I wrapped his treat, some Peanut Butter Chocolate Fudge, with some red ribbon and the little plastic knife they gave me at the chocolate shop…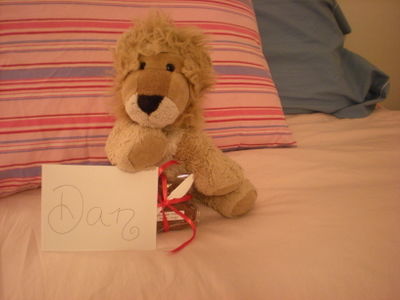 …and set up his surprise with my little friend, Alphie.  I turned off the lights in the bedroom and sat casually in the living room till he stumbled upon his surprise…then, I bombarded him with photos, which he prompted requested I not post on the blog.  Sorry guys.
Anywho, I think hubby loved the surprise…I know he loved the fudge – he has a real sweet tooth!
Good luck this week, hun!