I took today off to clean, organize, maybe do something I just feel like doing, and in general, work on getting my life back in order.  I slept in till 10 am (woohoo!) and woke up to what appeared to be ruined pots and pans.  Egads!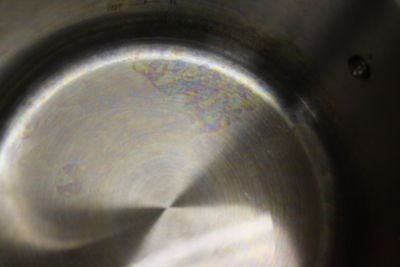 Do you see those stains and discoloration?!  I almost freaked out.  Hubby and I have been talking about how much we want to take good care of these pots and pans and for them to look like this after ONE use?  Oh my!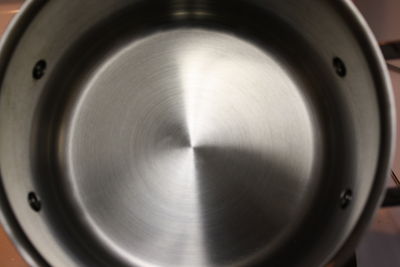 Luckily, I referred to the documentation that came with the pots & pans (which, mind you, Hubby wanted to toss) and read that I could use one part vinegar to one part water to soak in the pots and pans to remove such spotting and discoloration.  Well, much to my relief, it worked!  Phew…that was close.  Let's hope we don't have to do this every time we use these pots and pans, though.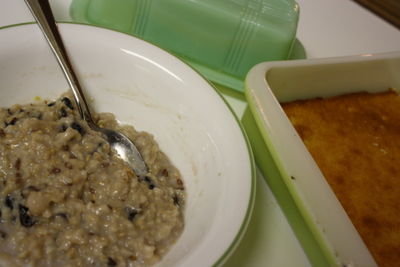 After not having to worry about the pots and pans, I went for breakfast.  My favorite breakfast to eat, in general, is oatmeal.  Well, that's not 100% true.  I also love a good eggs, bacon, and hash browns kinda breakfast a whole lot, too, but I like that one when I want a really big breakfast.  All that food tends to be a bit heavy on the tummy, so when I'm wanting something filling that is healthy, light, and good to give me lots of energy for the day, I always turn to oatmeal.  For this AM, I made a modified version of Ellie Krieger's Cherry Vanilla Oatmeal. I used 1/4 cup quick cooking oats, 1/2 cup water, a handful of chopped, dried cherries, a pinch of flax seed, and a pinch of wheatberry pre-cooking.  After, I stirred in a teaspoon of seedless strawberry jam (which I bought awhile back to make those cute cut-out cookies or thumbprint cookies), a dash of vanilla extract, and about 2 tablespoons of milk.  Everything was delish, though, I wish I had some slivered almonds to top off the oatmeal.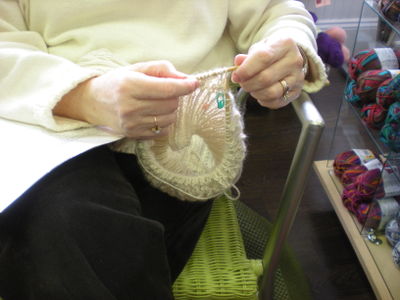 After breakfast, I headed to Charlotte Yarn to see if someone could perform emergency life saving techniques on my knit hat WIP.  I brought it with me on the Christmas trips in hopes of getting a lot of work done on it (so I may actually be able to wear this hat this winter), but I had a hard stop on an error when I was supposed to purl 3 and I only had 2 stitches left on my needles for the round.  Luckily, (really, really, really luckily) my fave instructor Sandy was able to fix my WIP and get me back on track.  Phew…close one, again!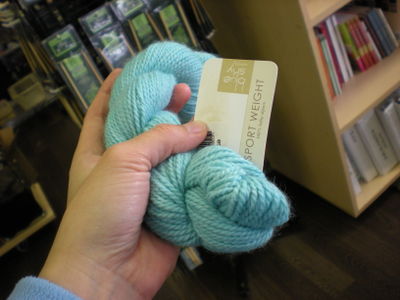 Of course, I found a few more things I'd like to buy while I was there, including this beautiful sportweight blue sky yarn…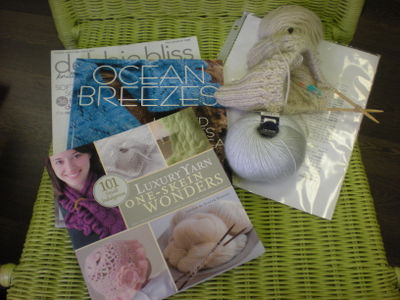 …and two books that Sandy showed me:
These have both been added to my amazon.com wish list.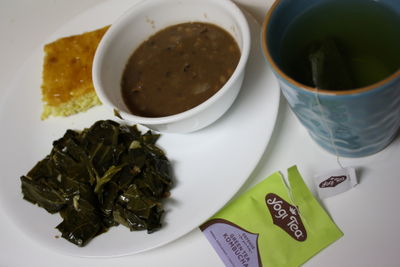 Then, it was back home to eat lunch (a late lunch at 3PM).  I had leftover collard greens, leftover black eye peas, leftover cornbread drizzled with honey, and a nice, hot cup of Green Tea Kombucha by Yogi Tea, to ward off the cold weather blues.  Yogi Tea is quickly becoming my favorite brand of tea.  So far, I've only tried 3 of their flavors, but I just signed up for a sample packet on their web site (here) to try some more.  I can't wait till they're here!
Ok, I'm off to go "correct" my apartment, and by that, I mean clean/organize.