It's 11:30 pm my time and I basically just got in from a fabulous night hanging out with a good friend visiting all the way from NYC and one of her super-cool gal pals. I'm happily exhausted so I'm going to keep this short…
8:00 am – Spring Blend – Content (5)
I stayed up late working on my top secret project, and this morning was certainly a rough one. I was super slow to wake up and totally forgot to take a photo of my morning brew. I did enjoy a nice hot cup of FM Spring Blend, though. 🙂
9:30 am – AB Banana Chocolate Chip Oats – Content (5)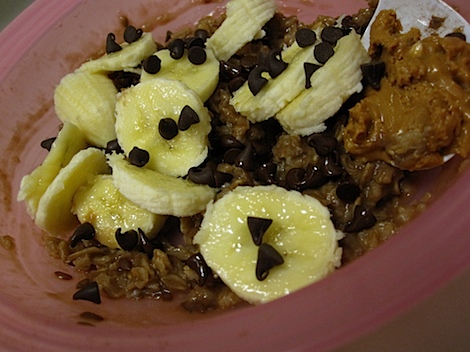 For breakfast, I enjoyed some TJ's old fashioned oats with 1/2 banana, chocolate chips, and barney butter.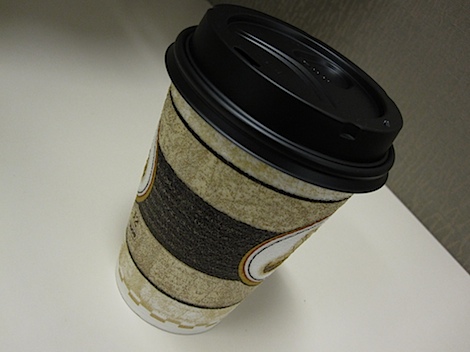 I also got another brew – Chocolate Truffle – I think this is my fave flavor of all the ones offered in the local coffee shop. So good!
12:15 pm – Sandwich, Chips, and Water – Content (5)
For lunch, I enjoyed a turkey sandwich on Great Harvest Honey Whole Wheat bread with some baby spinach and dill harvarti cheese. So good! That dill cheese from TJ's is really strongly flavored!
I also had water with lunch.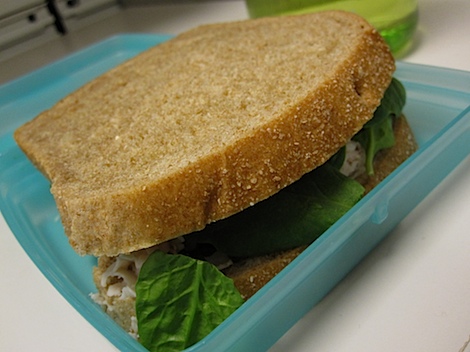 Close up with the sandwich…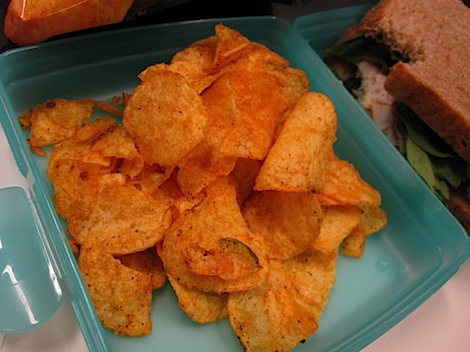 …which I had with some Lay's BBQ chips.
4:30 pm – Blueberry Clif ZBar – Content (5)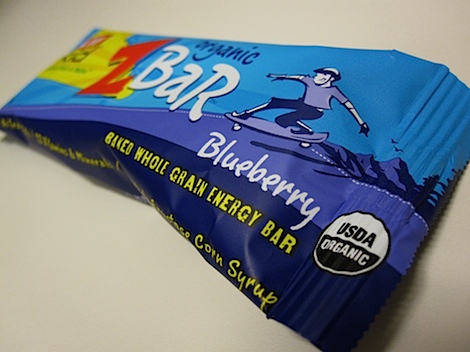 I was feeling snacky later in the day so I had a Clif ZBar in Blueberry.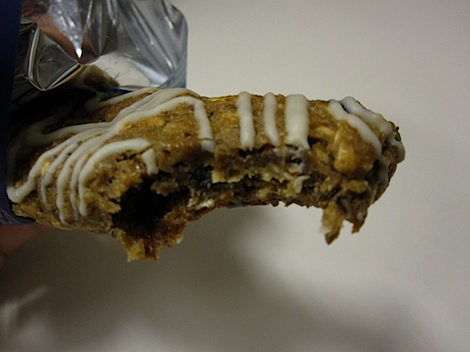 This is still one of my fave snack-bar flavors. Yum!
8:30 pm – Sangria + Tapas – First Signs of Feeling Full (6)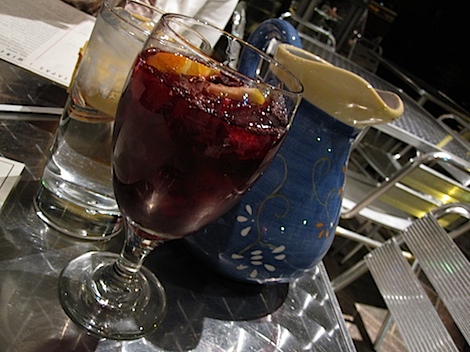 A very dear friend of mine was visiting in town this week all the way from NYC, so I had been looking forward to hanging out with her for the last few weeks. We started out at a local wine bar where I had a glass of Sauv Blanc. Then, we hit up a local tapas restaurant where I ordered a pitcher or red sangria for me, my NYC friend, and a cool friend of hers I just met tonight. We were a bunch of foodies living it up!
We ordered a few tapas: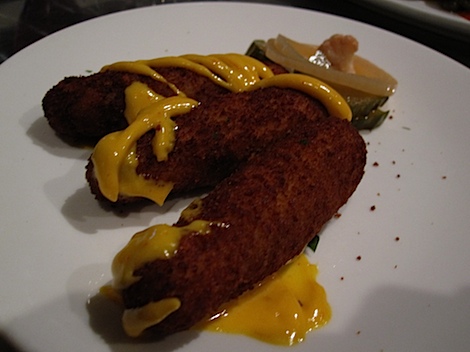 Shrimp croquettes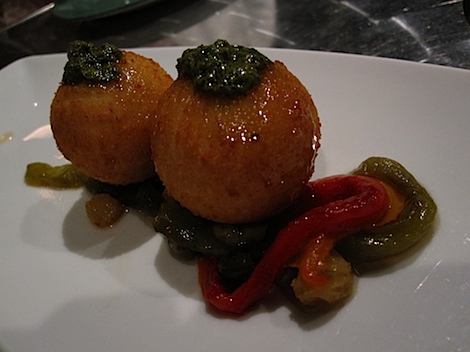 Goat cheese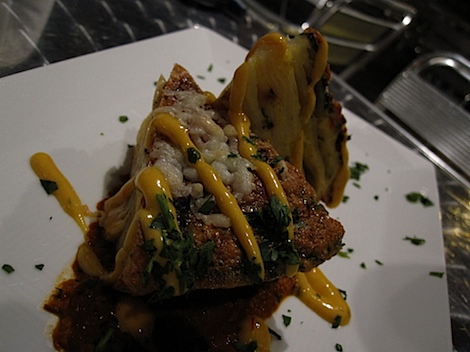 Fritatta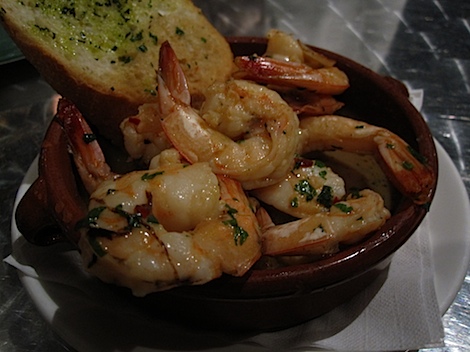 Spicy Garlic Shrimp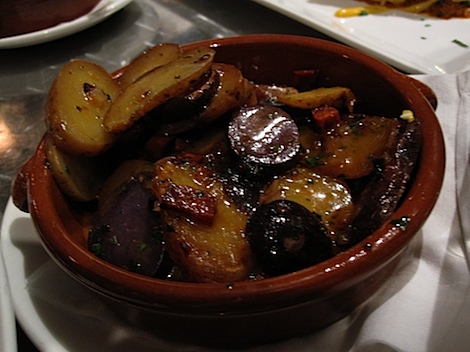 Fingerling potatoes with chorizo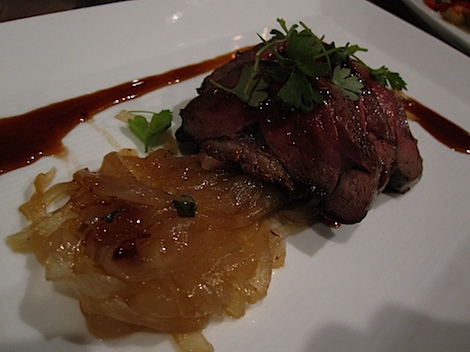 Crispy skin duck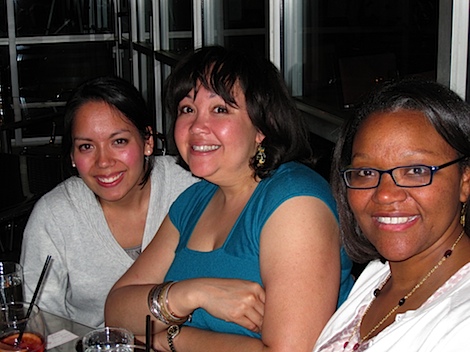 Happily full! It's me, Kristin, and Kym. Girls' night out!
I had a blast hanging out with my dear friend and her most-awesome gal pal. We'll have to do this again soon, ladies! 🙂