My secret project kept me up till the wee hours of the morning…it is both extremely enjoyable and extremely frustrating to work on this project all at the same time. I think I've almost pulled my hair out at least a few times this morning. I only hope all my hard work will pay off. Till then, I may have to do shorter journal posts. Here's Saturday's entry…
9:30 am – Coffee – Content (5)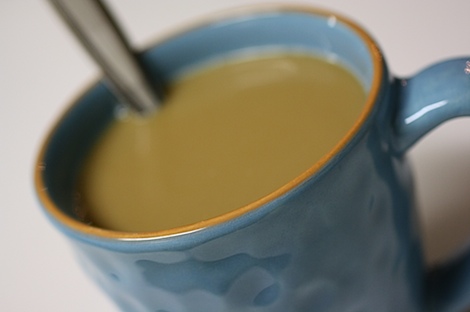 After listing coffee flavors available, my guest chose the Fresh Market Spring Blend for our morning brew. We enjoyed our coffees with sugar and soy creamer…yum!
11:30 am – The Flying Biscuit Brunch – Full (7)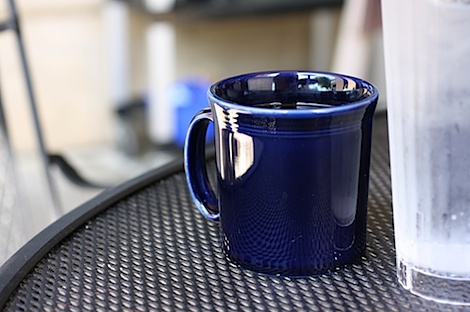 Having enjoyed so many delish meals with my friend in SF, I really wanted to return the favor with some of Charlotte's delicious eating establishments. Although it's not a local-only restaurant, I knew The Flying Biscuit would be an awesome brunch choice, which my friend confirmed interest in after reviewing the menu online.
My friend and I sat on the patio to enjoy the warm weather and started our meal with a cup of coffee each.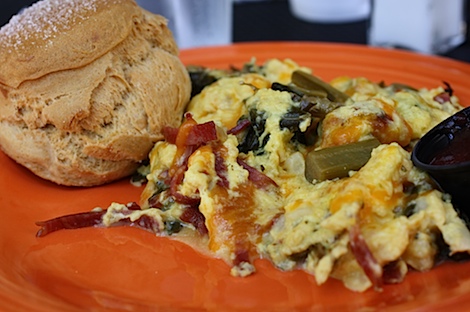 I got a repeat of what I ate the last time I was at TFB – the Southern Scramble, which was of course served with a piping hot biscuit and cranberry apple butter…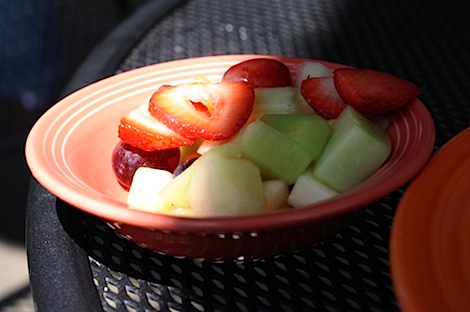 …and fresh fruit.
Biscuits are so good! I really wanted to get TFB cookbook, but will hold off for now. I think I've spent enough this month!
After leaving brunch, we headed over to the Promenade on Providence to deliver fliers for my craft show event – Pink at the Plaza ! I can't believe it's next weekend!
After the plaza, we hit up one of my fave local boutiques for a little shopping…then, it was time to head home and get my friend ready for the airport.
3:00 pm – Middle Eastern Take-Out – First Signs of Feeling Full (6)
Since breakfast was so late, we ended up eating lunch rather late, as well. We grabbed takeout from one of my fave hole-in-the-wall Mediterranean stops for some take-out: chicken kabobs with pickled veggies, hummus, and tabbouleh. So good!
After lunch, my friend took off for the airport and then back home to SF! I wish she could have stayed longer. Looks like it's our turn to go visit her again! I'm already looking forward to another SF trip.
4:30 pm – Hot Tea – Content (5)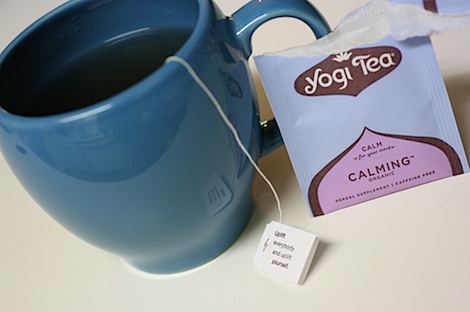 After my friend left, I had the house to myself. Hubby was away at a bachelor party. I settled in to a long night of Lifetime movies and work on my project, which started with a nice hot mug of Yogi Tea in Calming with a bit of honey.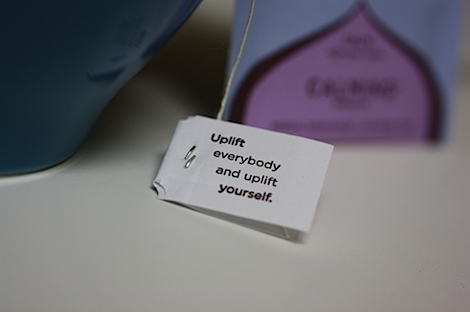 Yogi Tea quote of the day: "Uplift everybody and uplift yourself."
10:00 pm – Leftover Party – Content (5)
Between all those addictive Lifetime movies and hard work on my project (not to mention all the late meals) I totally lost track of time and ended up eat dinner rather late. Since I didn't feel like hitting up the grocery store, I decided to be resourceful and dug through the kitchen to see what I could use up from our pantry. I really wanted to use up some ingredients laying around that would soon spoil.
I decided to make an open-face "grilled" cheese sandwich using a loaf of bread that probably only has a day or 2 left and some pieces of dill havarti that I expect to spoil any day. Better not let those foods go bad, right!?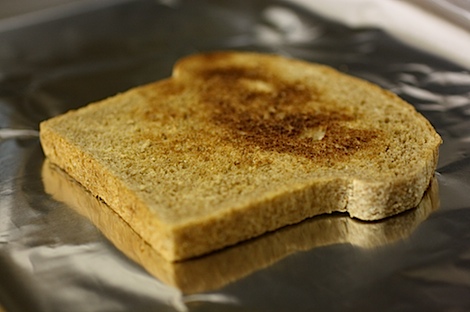 I started by toasting a slice of bread in a toaster (so it didn't get too soggy)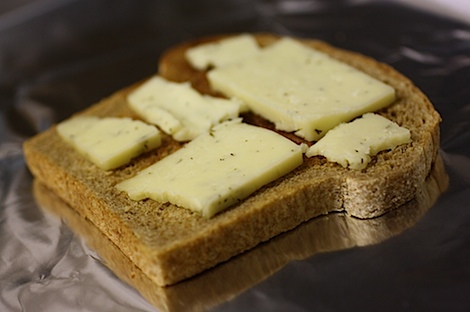 Then I topped it with slices of the dill havarti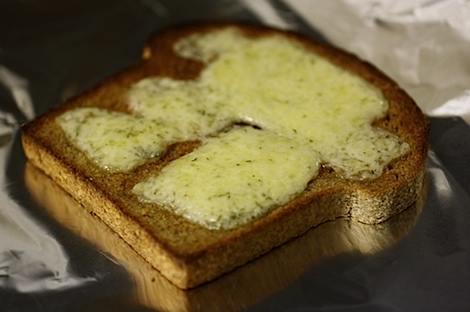 Under the broiler it went for just a couple minutes.
I watched it very carefully to make sure it didn't burn, but our over-sensitive smoke alarm started beeping one of the times I opened the oven door. WIthout hubby there, it was much harder to get to the smoke alarm, but I thankfully did not set off the sprinklers.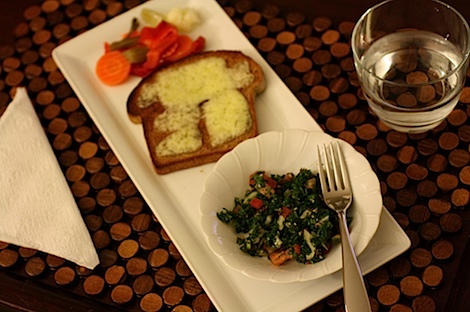 I had the "grilled" cheese with some leftover giardineira veggies and the tabbouleh we didn't finish from lunch. Everything was pretty good, but the cheesy-bread was my fave part of the meal. I just had dinner with some water.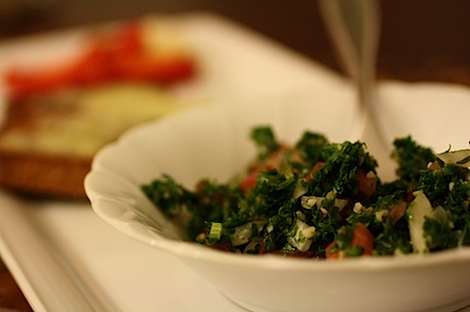 Nice and light for such a late dinner.