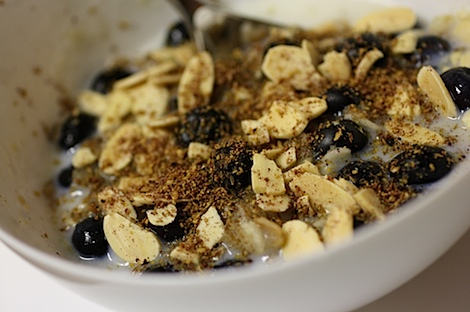 This morning started with a nice big bowl of Blueberries N Cream Oats. No, I'm not doing a food journal, but I will try to share the foods I think are extra cool and/or photogenic.
I spent a loooooong day in training…all day! It was an interesting session, but I was pretty drained by the end of the day.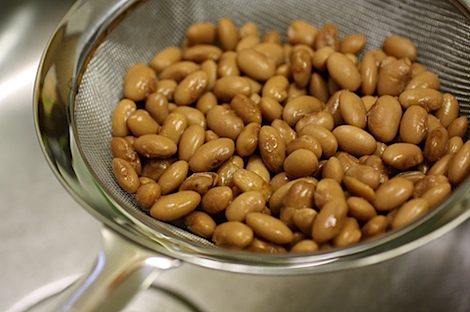 Since I was so tired and had so much to do after work, I kept dinner super simple. I just picked up some boneless, skinless chicken breasts and a can of pinto beans. It only ran me about $7. The rest of dinner was pulled together using pantry items and leftovers.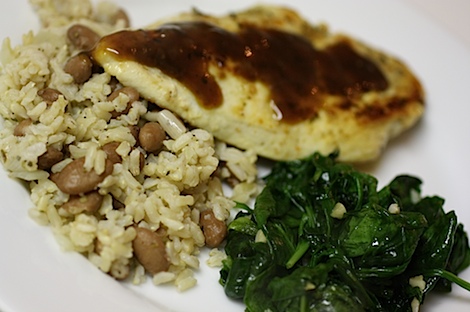 I used the pinto beans to do a play on peas and rice…a dish we frequently saw in the Bahamas last year during our wedding and honeymoon. I also did sauteed chicken breasts seasoned with spices and garlicky-sauteed spinach. I made a bit of a pan gravy to top the chicken since we had some chicken broth in the fridge getting ready to go bad.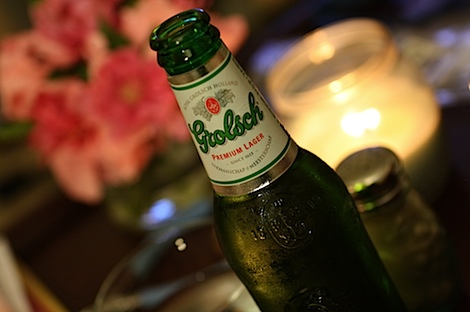 Hubby let me try a bit of his beer – Grolsch? He said he got a 6-pack of this beer because he thought I'd like it, but I didn't even get one! Guess I don't drink enough or fast enough, at least.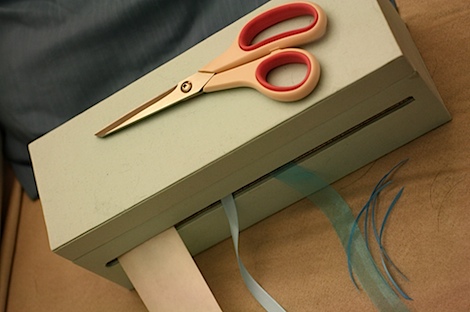 I spent the rest of the night doing jewelry-related things. My bride came by just before dinner to pick out her honorary bridesmaid and flower girl jewelry designs and after she left, I had one necklace to make and lots of packaging.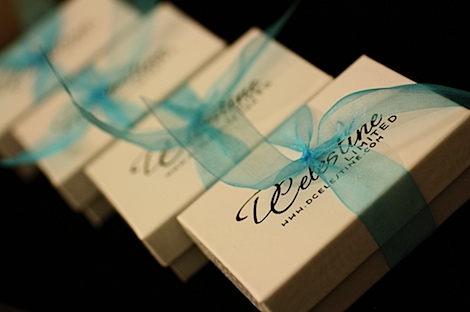 I love my little boxes for my jewelry biz – D Celestine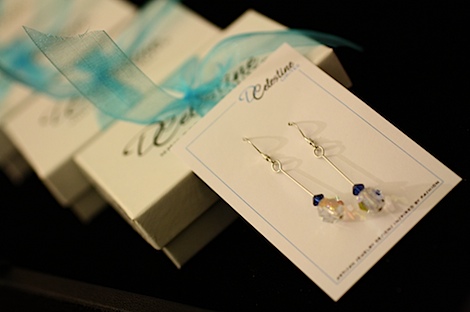 Four of the boxes contained these pretty sterling silver and Swarovski crystal earrings.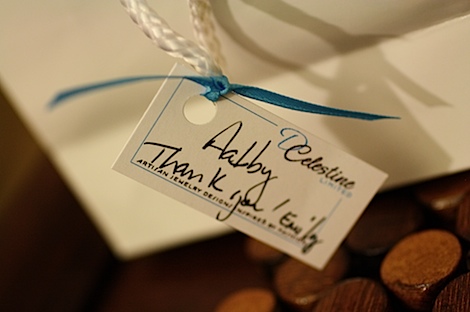 Personalized tags I had the bride sign while she was over.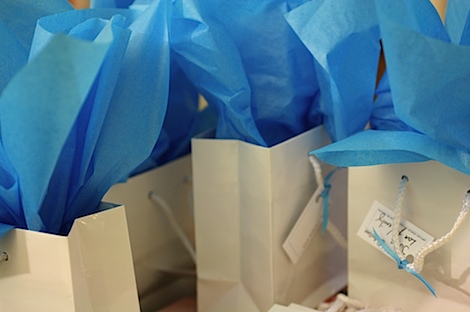 I hope the girls like their jewelry! I get to see my bridesmaid jewelry in action for the first time (as a guest – made jewelry as a bridesmaid for the other bridesmaids once) since I'm actually invited to this wedding, which will take place this weekend. Can't wait!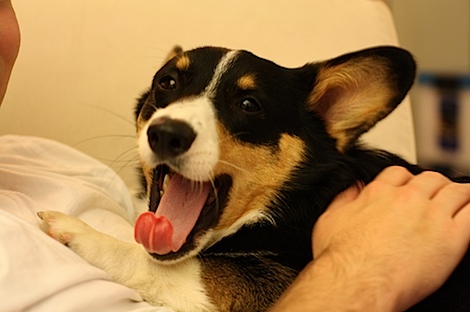 Hubby and Bailey cuddled on the couch while I worked. Look at that tongue!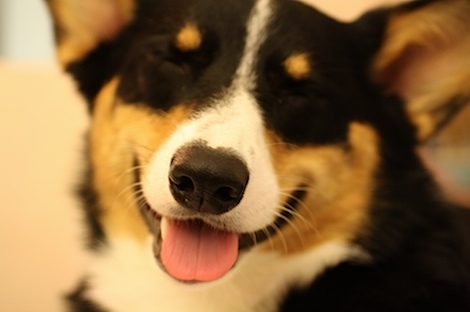 Caught him blinking.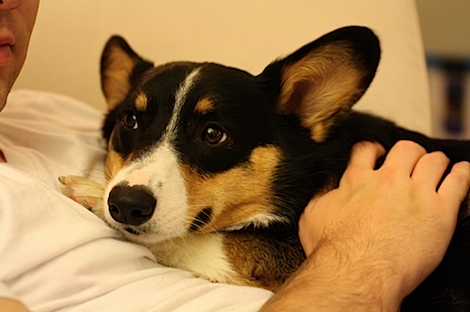 What a cutie pie!
Phew…it's past 11 pm and I haven't even packed for Minneapolis! I'm leaving tomorrow afternoon and have to go to work in the morning…yikes! Better get to stepping! Toodles!