Wish I could have posted this sooner but my lack of internet access was crazy! Without further ado…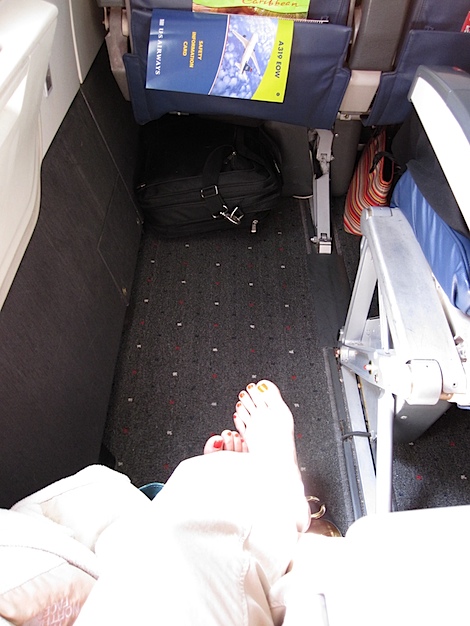 I lucked out and scored a window seat after I re-checked the seats the morning of my flight and printed my boarding pass. Not only did I get a window seat, but I was on an exit row and there was no seat in front of me! I've never seen a plane with an exit row like this before…but then again, I don't fly that often, so maybe it's normal?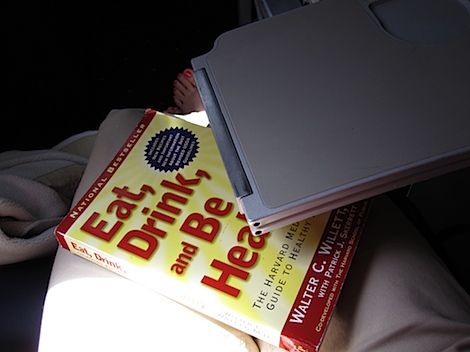 I brought a book to read – Eat, Drink, and Be Healthy – to distract me from the flight.
When we reached Minneapolis, we ended up getting put in a holding pattern for about 20 minutes due to windy conditions below. GREAT! NOT! After we finally started our descent, we had turbulence the whole way down. I was so freaked out! Again, I don't fly much, so I'm easily scared. As we neared the ground, the plane was bouncy, dropping ever so slightly now and again and swerving to the right and left just a bit here and there. I swear we were slightly diagonal when we landed with one wheel touching first, but we landed safe and sound! The whole plane clapped after we landed, and I gave the pilot a thumb's up after landing and told him "Nice job!"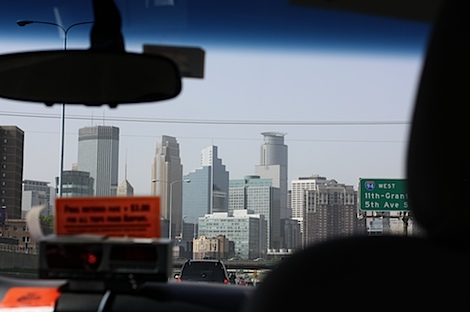 I took a cab with my co-worker to the hotel.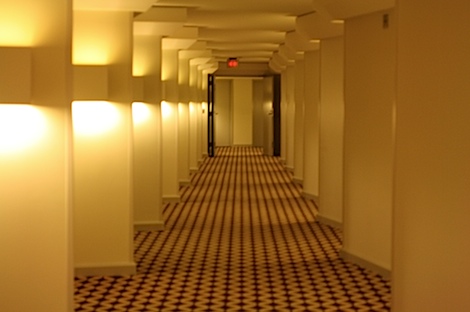 Our hotel was pretty nice – the halls were very interesting.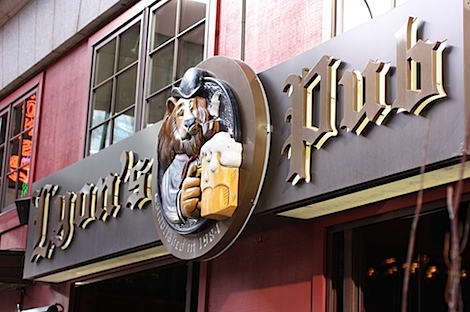 We met up with a group of co-workers to hit up Lyon's Pub .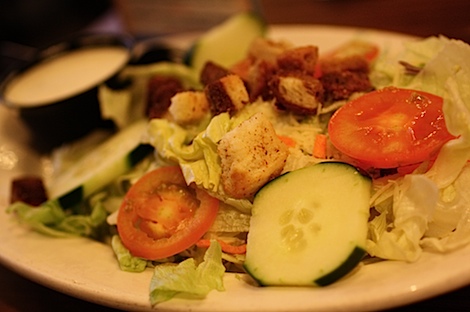 I started with a side salad with ranch.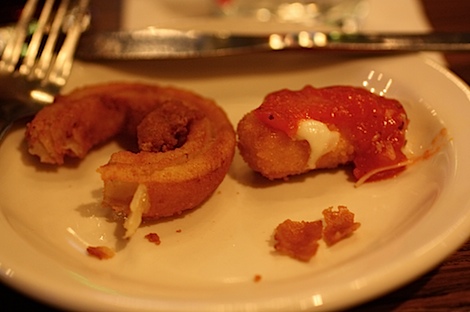 I also had an onion ring and half a mozzarella stick.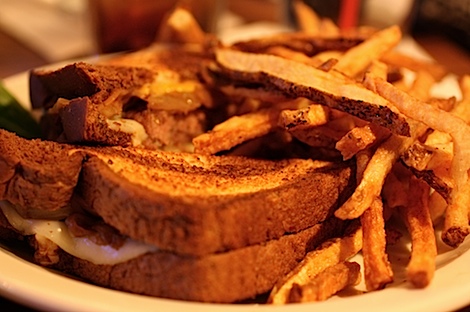 I ordered the Plymouth – a burger with Swiss cheese, American cheese, and grilled onions on marbled rye with hand cut fries.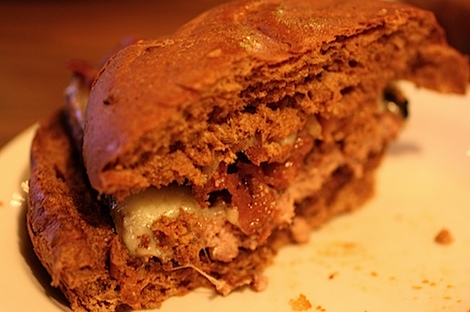 I traded half of my Plymouth for half of a co-worker's Wells Fargo burger, which had swiss cheese and bacon on a rye bun.
Both burgers were awesome! I was so glad my co-worker wanted to trade sandwiches because I was torn between ordering the two and got to taste them both this way! I'm still not sure which one I liked better.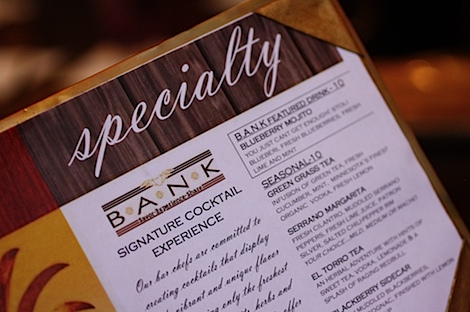 After dinner, it was time for cocktails!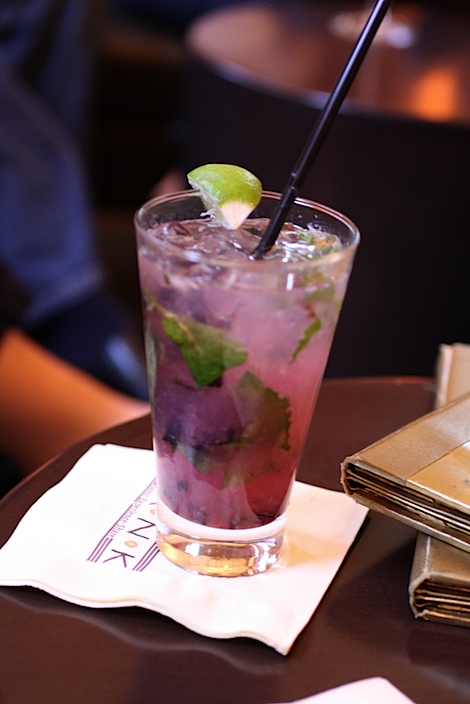 I had a blueberry mojito, which was delicious!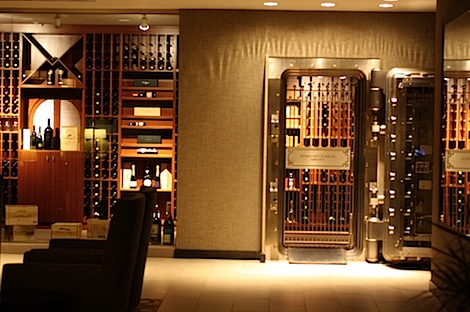 The place where we had cocktails, BANK at the Westin, was actually located in what used to be a bank. They turned one of the vaults into a wine cellar and the offices into dining rooms. The place was pretty cool, but the drinks were really stellar!
Next up, Day 2…