Hubby and I decided to hit up the Taste of Charlotte for lunch today.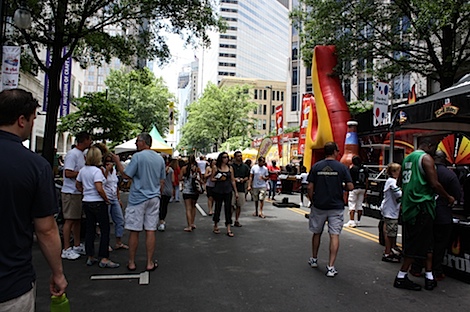 As we expected, the place was rather packed.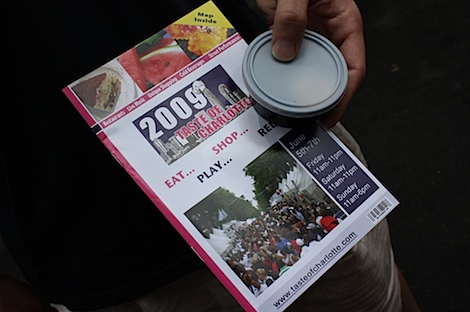 We picked up some tokens and a pamphlet and started to wander around.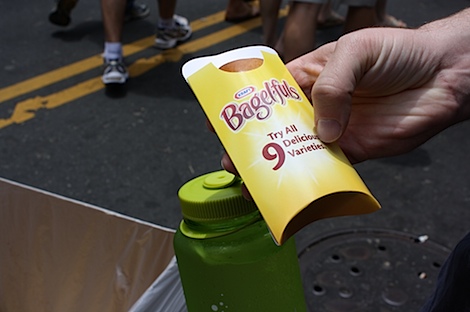 We got a free bagel-ful sample, which really did taste just like a bagel with cream cheese – I mean same texture and everything.
Note water bottle in the background – this baby saved us some tokens to spend on food instead of water…woohoo! More eats for us!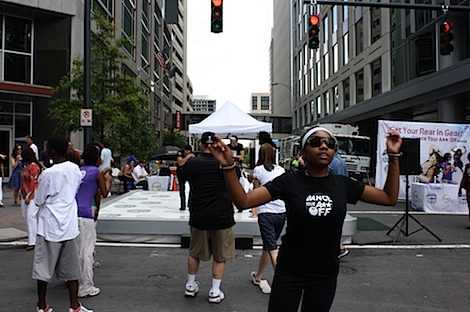 There was a booth that was playing a song we do in Zumba class – I thought about jumping up on the stage and busting out our zumba routine…but there were little kids dancing around the stage and I have stage fright anyways…haha. I think they were recruiting for some new dance TV show – looks interesting but I'm not auditioning.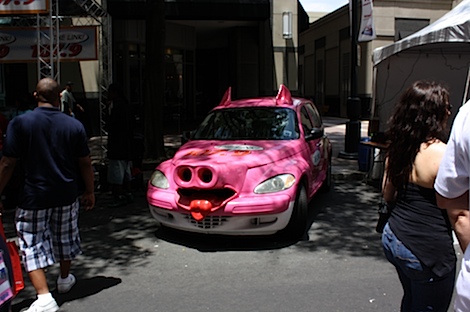 There were plenty of random things, too, like this pig car.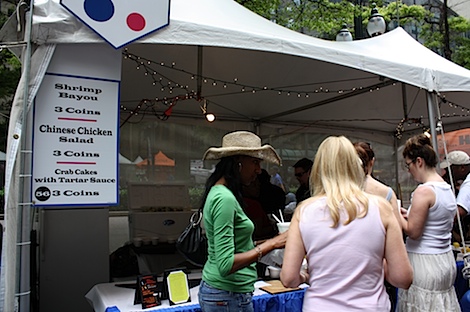 We meandered all the way to the end before making final decisions on eats. We got a lot of stuff, though: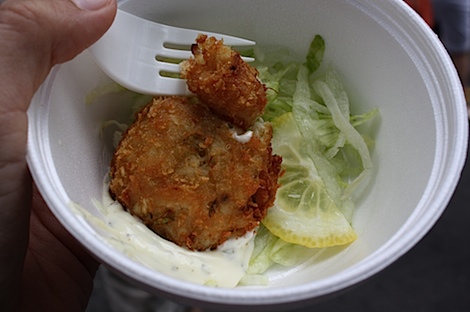 Crab cake from Village Tavern.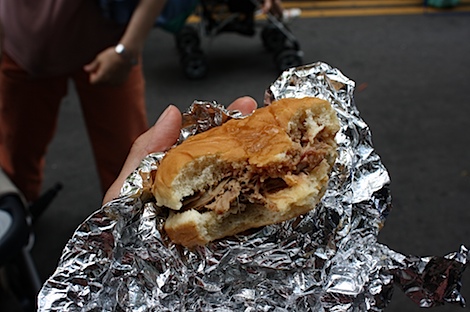 BBQ Pork Slider from Outlaw BBQ.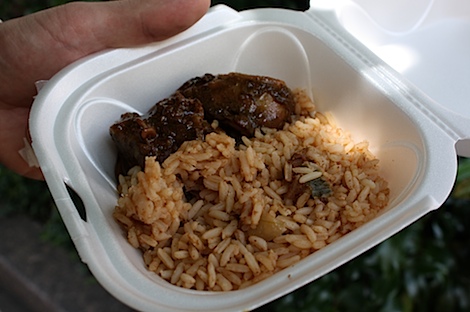 Jerk chicken and peas and rice from Caribbean Hut.
BBQ Shrimp from Flat Rock Grille.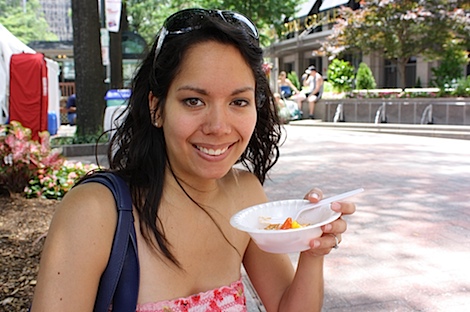 Hubby and I kept scooting out to the sides of the event behind the tents for shade and quiet to eat.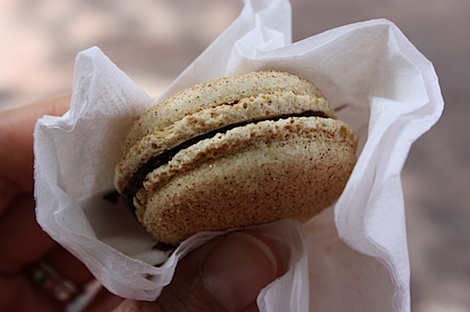 Dessert – Chocolate Cinnamon Macaroon from Amelie's French Bakery.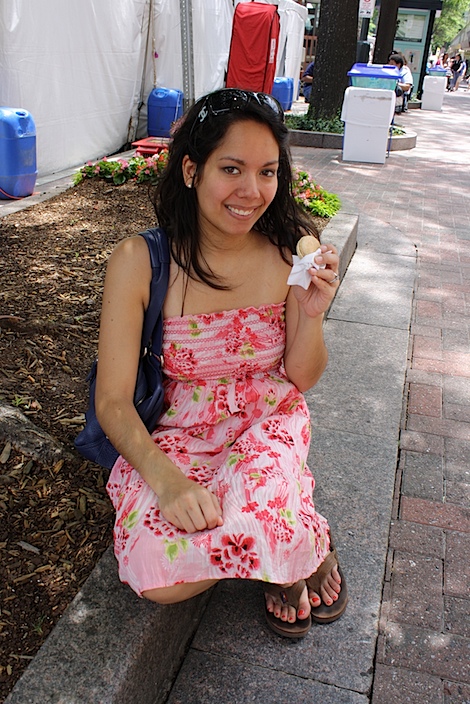 Dessert – best part of any meal!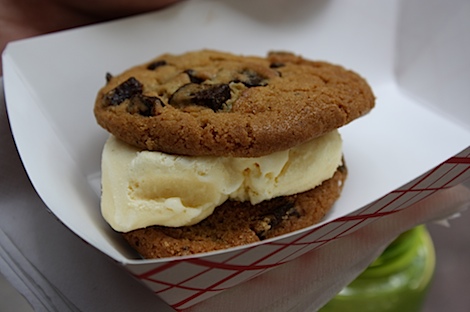 Hubby picked a chocolate chip slider (chocolate chip cookie ice cream sandwich) from Black Finn's for another dessert option – it was sooo good and the ice cream really helped us cool off from the hot-hot weather outside.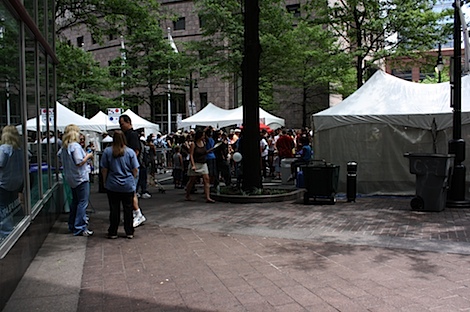 Look at that crowd!
By the time we were done eating, we were ready to go. We walked back to our car and pumped up the AC. Then, we headed out to check out some open houses. Hubby is trying to expand our search area and we looked at 2 houses in the neighborhoods he likes and 1 in the area I prefer. They were all pretty nice, but I dunno…we're just not finding "the one." Hopefully, soon we will.