Since I have a post in need of being blogged up next, here's a quick recap from Sunday…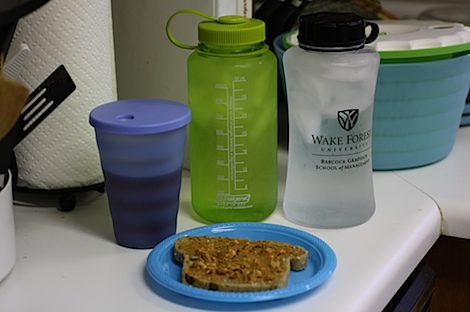 Hubby and I did some serious house-hunting on Sunday. We met our real estate agent somewhat early, so I had my breakfast to go – a piece of Great Harvest Dakota toast with Barney Butter, a not-so-green smoothie, and plenty of water. We went out for a few hours and found some houses with good potential. We need to think about the houses some more, though.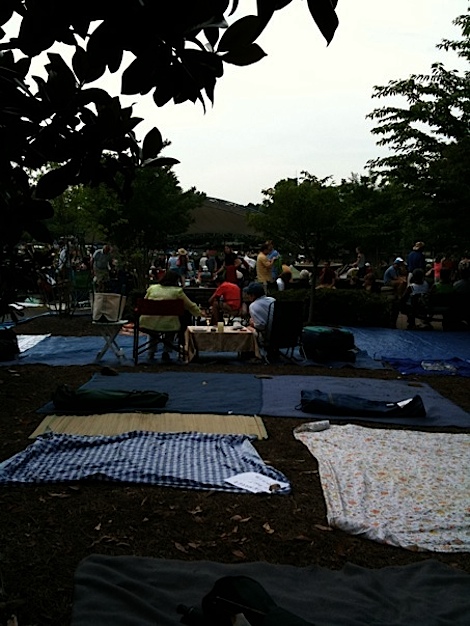 Later in the day, I solo'ed it to meet up with Kath , Matt , Kelsey , Kate, Nate , Caitlin, Jason, and Conor at Pops in the Park – an outdoor symphony event.
I left my camera at home (put the camera in the wrong purse…doh!)…good thing I had my iPhone! Though, I did manage to accidentally post a photo on someone's FB page instead of mine…oopsie!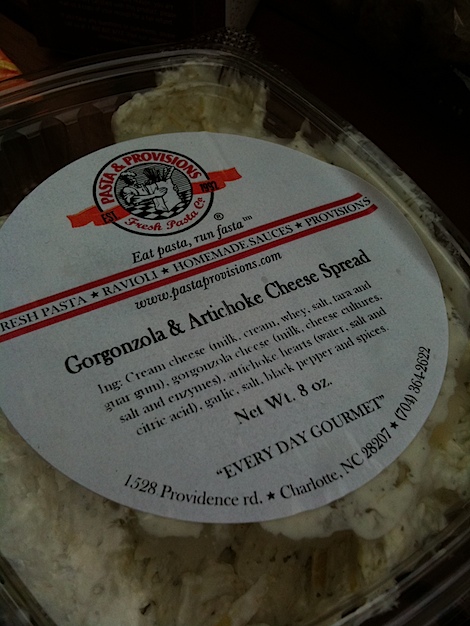 I brought some super yummy Gorgonzola & Artichoke Cheese Spread from a local fave spot – Pasta & Provisions . Love them! Love this dip…wow! Who knew I liked Gorgonzola cheese so much?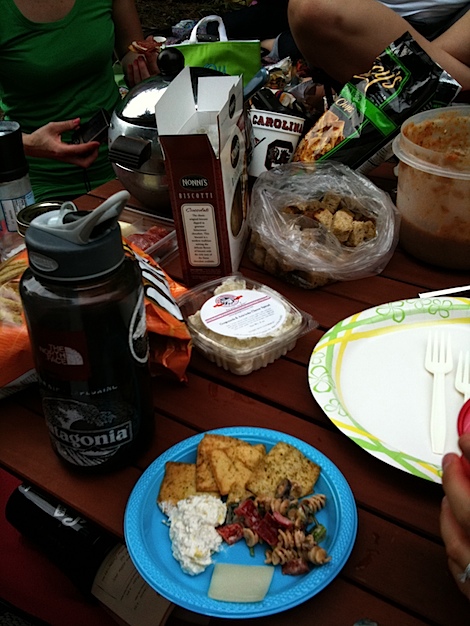 Check out that spread! I filled my plates up with lots of yumminess including some of Kelsey's delish pasta salad.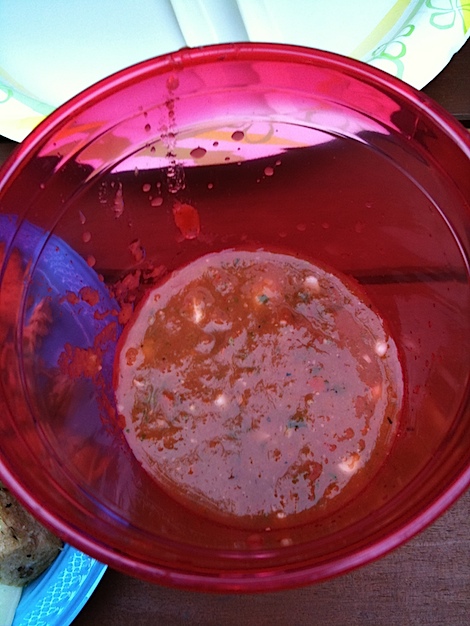 Oh, and Kath and Matt brought the perfect summer picnic item – Gazpacho! It was so perfectly cool, with a nice texture and slightly spicy flavor. Mmm…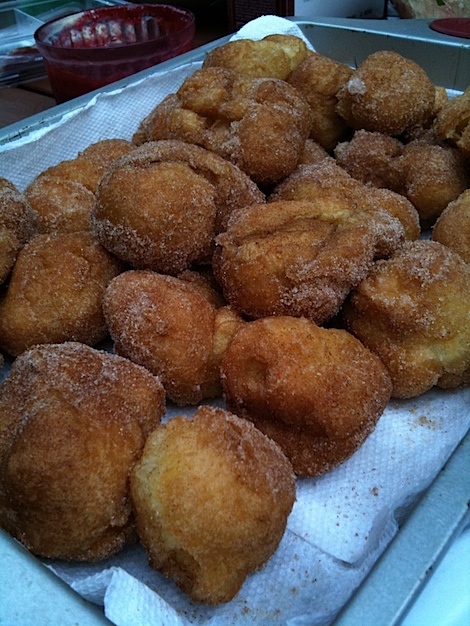 Conor brought his homemade Italian doughnuts…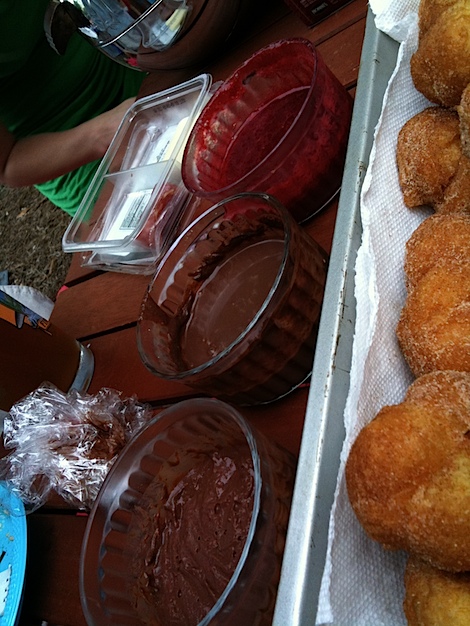 …with 3 (count em, 3!) dipping sauces: chocolate, raspberry, and raspberry-chocolate.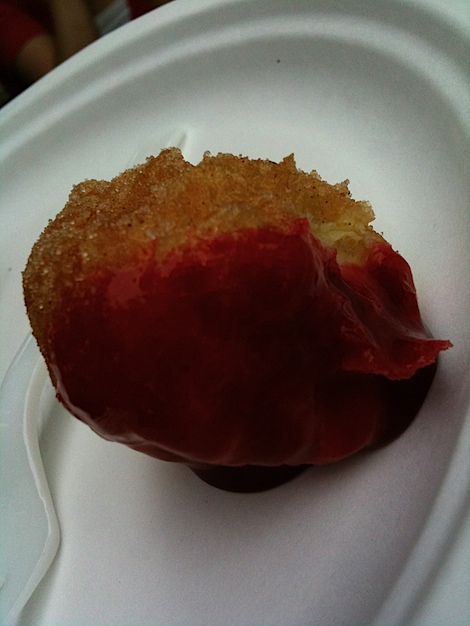 I had one doughnut per sauce, plus one extra of my fave – the raspberry!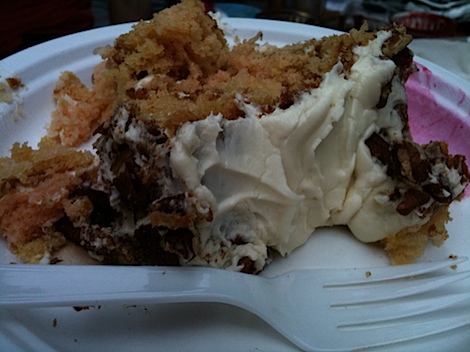 Kath managed to get some delicious coconut-pecan cake from a neighboring picnic and was kind enough to share some with us. Yay! Thanks K!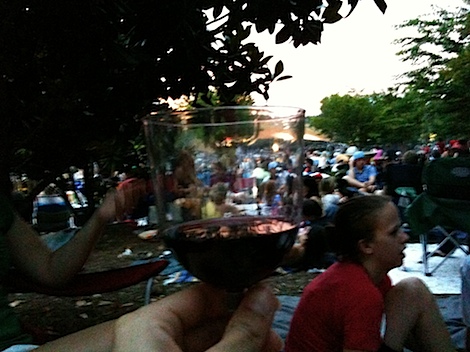 The weather was hot and humid, but the night was fun with a little Italian red wine and Italian music playing in the background.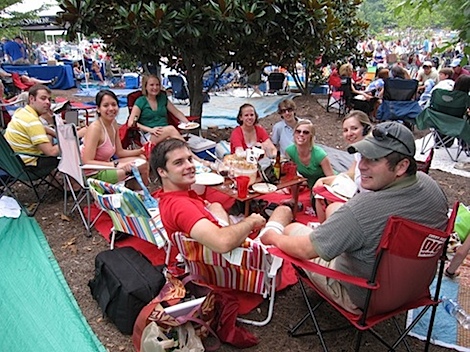 Kath let me borrow this group shot (Thanks!).
Fun times, guys…let's do this again next year, if not sooner!