With one day left of our three day weekend, my family made sure hubby and I got some good eats.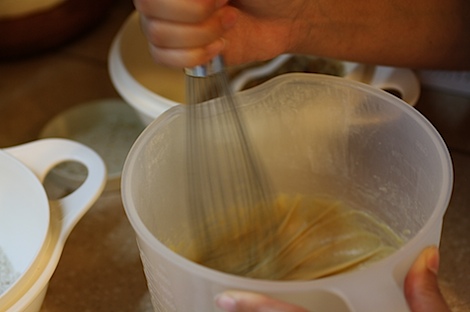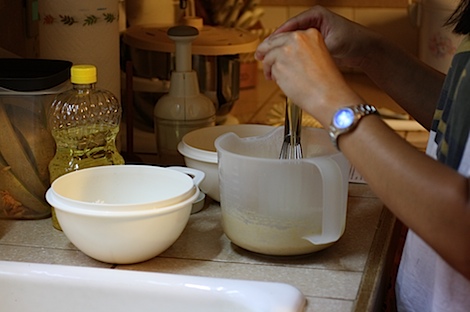 My sister, the baker of the family, decided to utilize more of those blueberries the fam had picked the day before.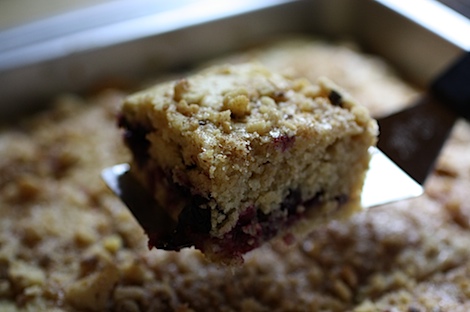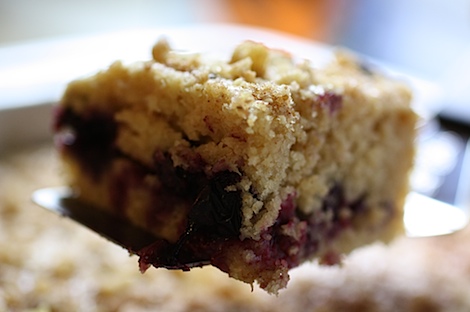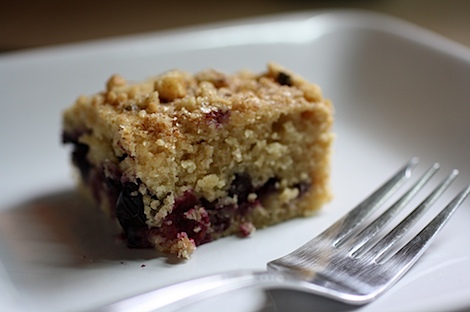 Ellie's blueberry coffee cake . We actually liked this better than the cobbler!
We enjoyed our light breakfast (light for most of us at least…hubby downed 4 pieces!) and relaxed a bit before diving into lunch.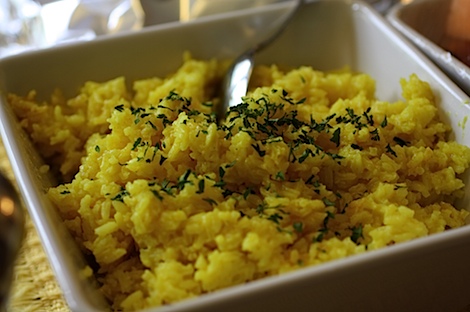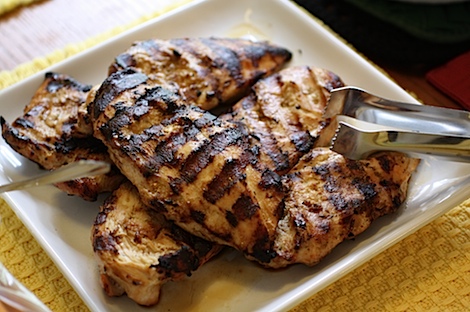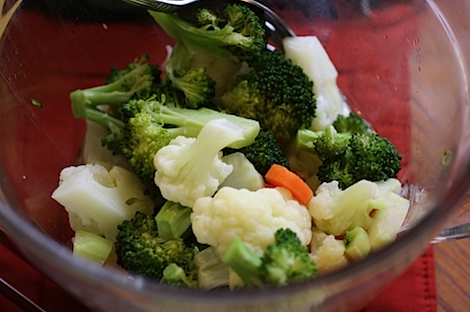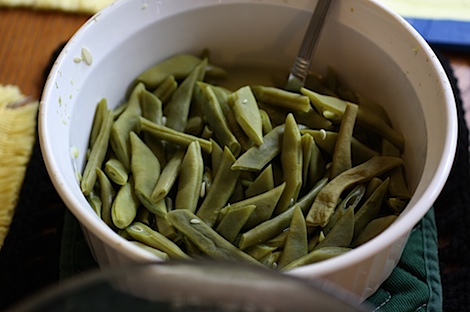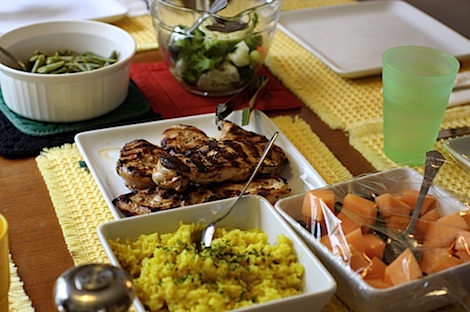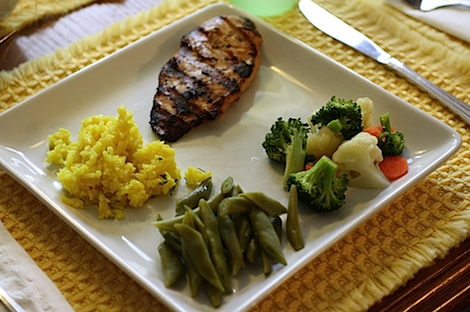 My mom marinated and grilled some boneless chicken breasts and we also had saffron rice, steamed mixed veggies, and beans. Lunch was simple, but delicious. I liked that we had 2 sides of veggies!
After lunch, we gave my dad his Father's Day/Birthday Card and present, which I think he liked. The blueberry picking and quality family time were also part of our celebration. I hope he had a great time!
With full bellies and a huge tupperware full of fresh blueberries, hubby and I headed home. Ahh…I love a good family visit.