I'm clearly behind, so here are some pictures from our Fourth of July cookout…sans the normal amount of text…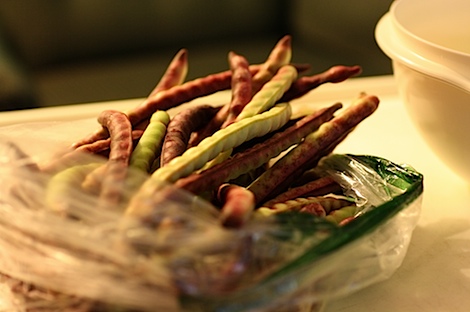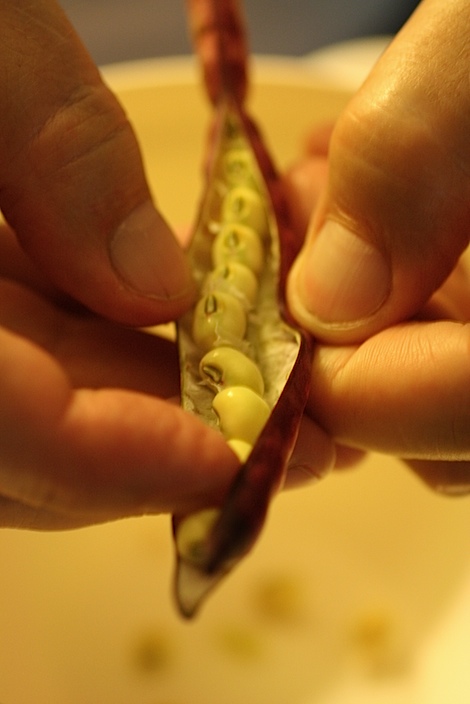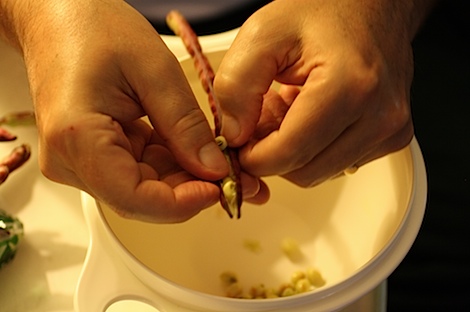 My dad prepped some field peas we picked up from the farm stand earlier in the day.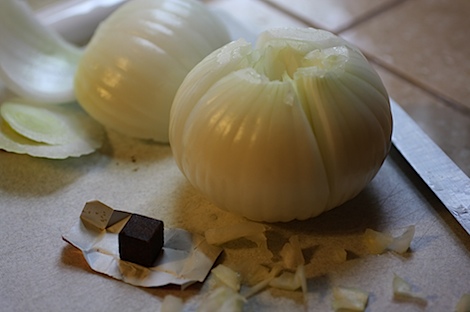 Prepping Paula's Saturday Night Vidalia Onion.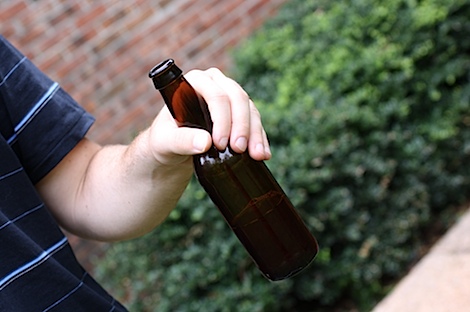 Hubby was anxious to dig into the treats we got from April – her hubby's home brews. He even shared some with me. The home brew was awesome! It tasted just like something I would expect to buy from a store or order at a bar. Nice work April's hubby!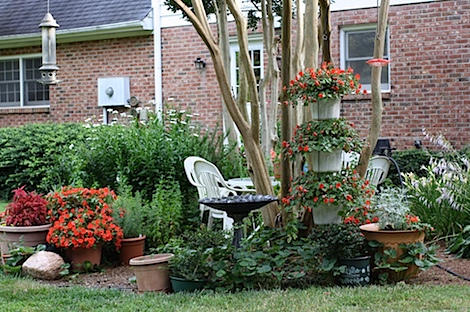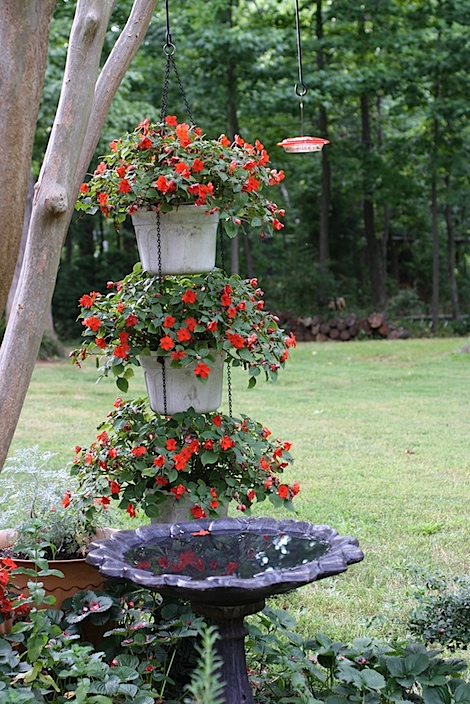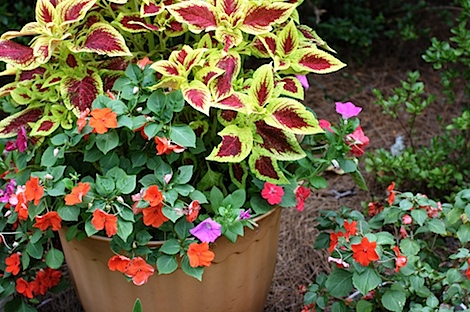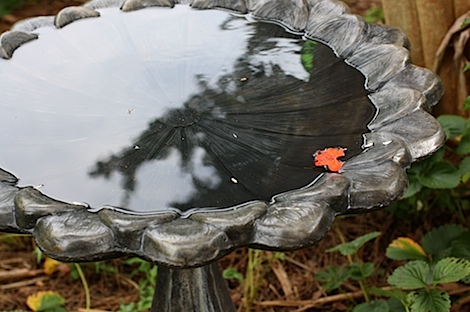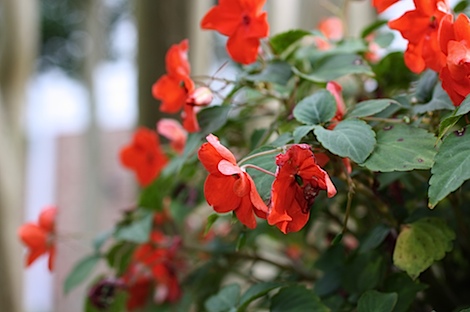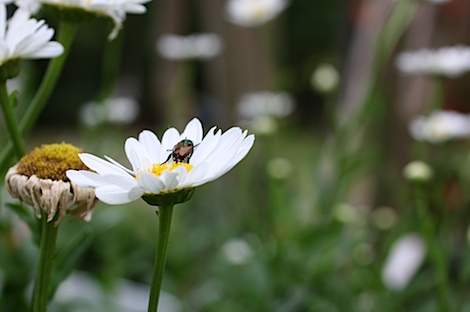 Pictures from my mom's garden.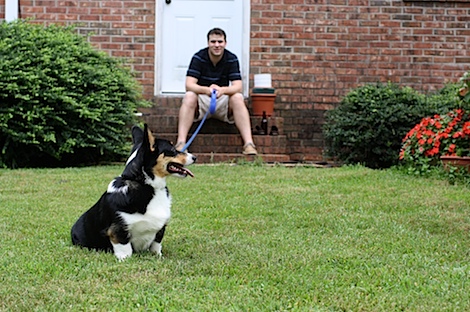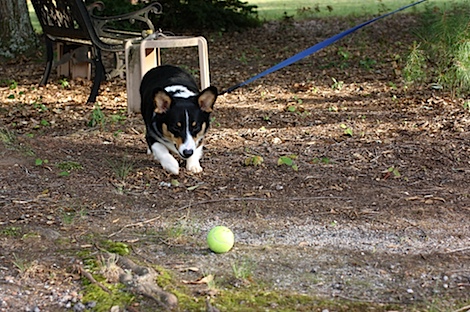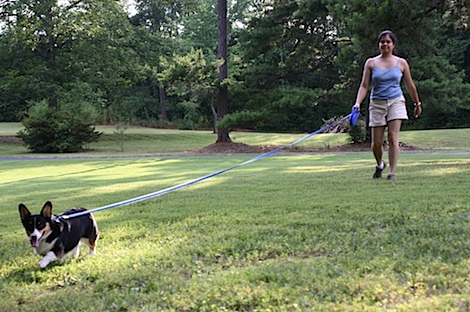 Bailey had a pretty good Fourth, too.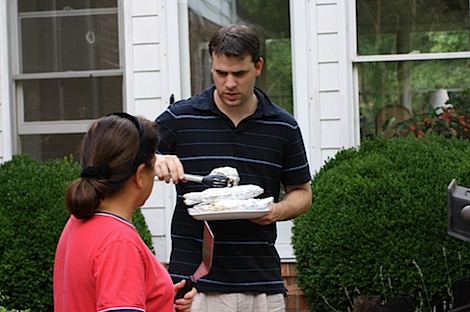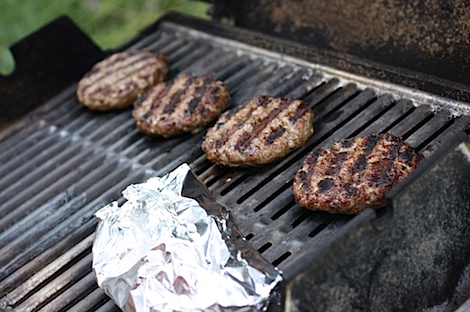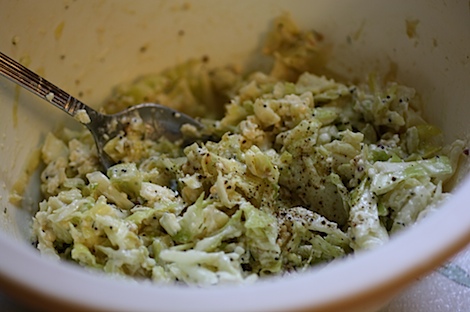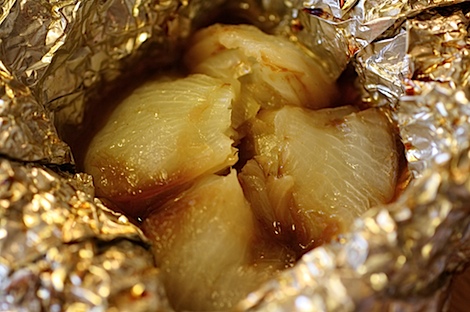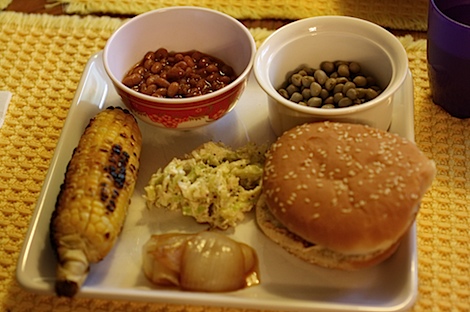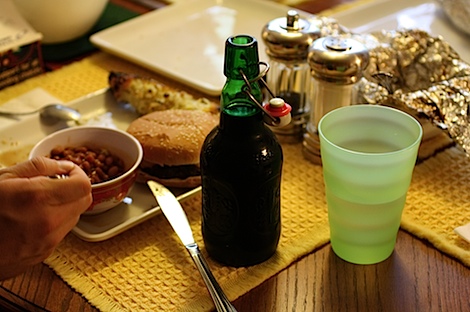 The eats – burgers, baked beans, corn, field peas, Paula's Vidalia onion, and another home brew from April's hubby. Everything was so good! I even liked the beer, and I don't typically like the darker brews, but it was yum!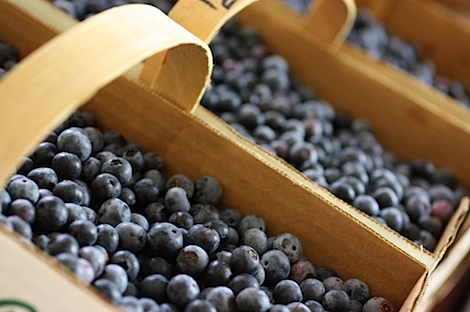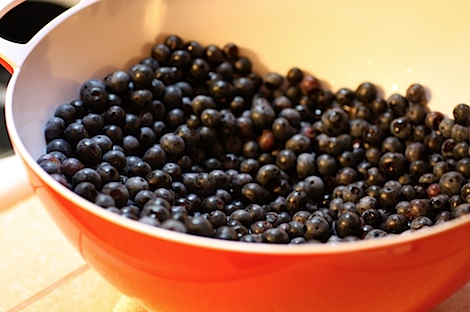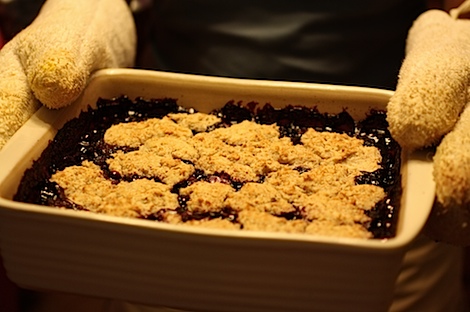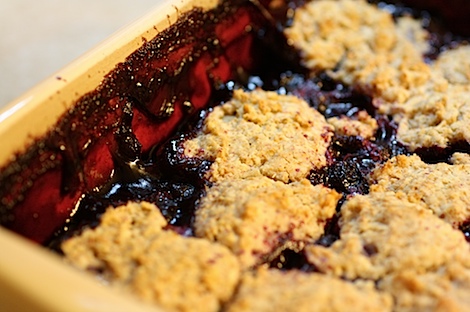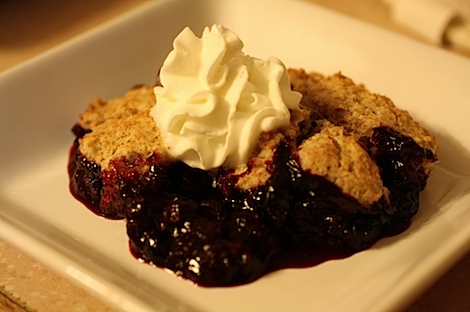 For dessert, we made a blueberry cobbler with all those fresh-picked blueberries from earlier in the day. We got to enjoy it hot, straight from the oven (after cooling as long as we could wait, of course). The cobbler was the perfect end to an amazing Fourth.
Special thanks again to April and her fam for the thoughtful home brews – we enjoyed them as you can probably tell by hubby not being able to wait till we got home to crack them open. I was glad he opened them when he did because they went perfectly with our cookout. 🙂
Happy (late) Fourth of July!