I may or may not have designed this bowl of oats around my new love – Dark Chocolate Dreams PB by Peanut Butter & Co: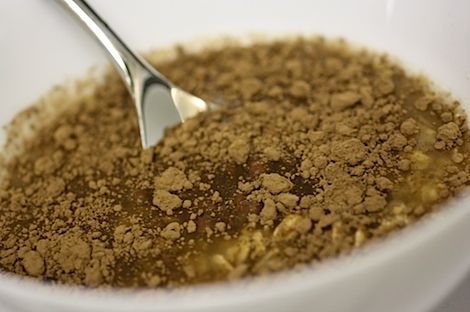 Unsweetened cocoa powder in the pre-cooking oats and water.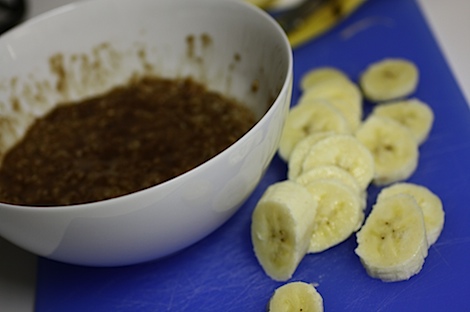 Sliced banana to add to cooked oats.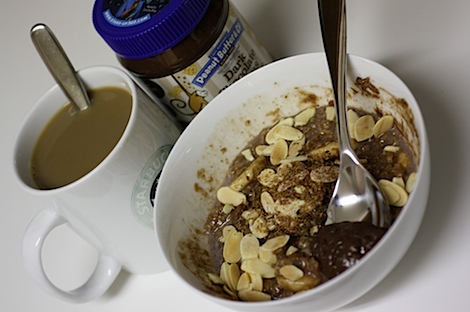 Yummy breakfast! Perfect with delicious Fresh Market coffee!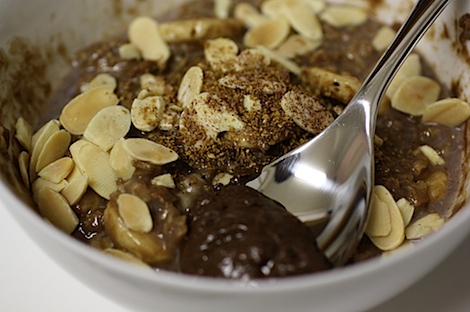 Mmm…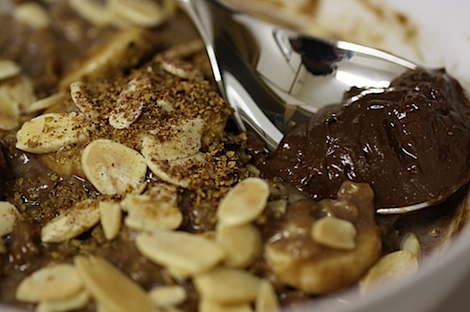 These pictures are making me want BREAKFAST for DESSERT!
Pre-cooking ingredients:
1/4 cup old fashioned rolled oats
1/2 cup water
pinch flaxseed
stir in 1 tsp unsweetened cocoa powder
Cook: Microwave 2 minutes
Post-cooking:
Stir in 1 sliced banana
Splash of skim milk
Top with sliced almonds
Top with ground flaxseed
Add spoon full of Dark Chocolate Dreams on the side
ENJOY!!