Remember all those leftovers we had from the Stuffed Turkey Peppers from last night's dinner?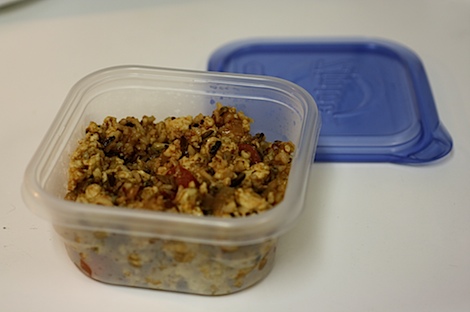 We had a small tupperware full of cooked ground turkey, cherry tomatoes, wild rice, and other goodies. I didn't have to wonder long what to do with my pepper stuffing leftovers.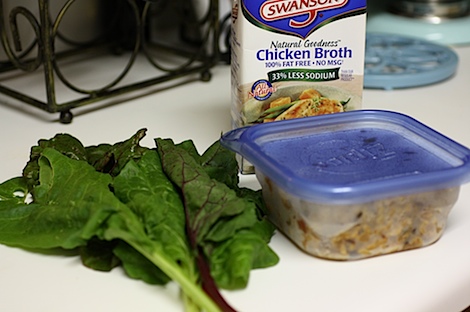 I decided to turn my pepper stuffing leftovers into a simple soup for lunch today. I gathered up the leftovers with some swiss chard from yesterday's Farmer's Market visit along with some low sodium chicken broth.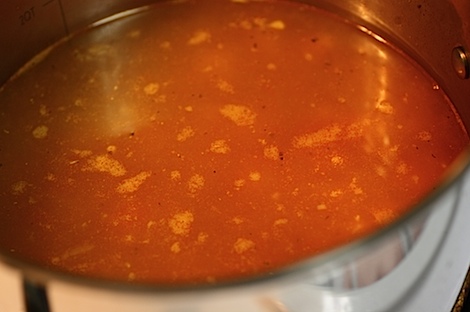 I brought the broth to a boil and added the turkey stuffing, which promptly disappeared into the broth. I knew I needed to add something else…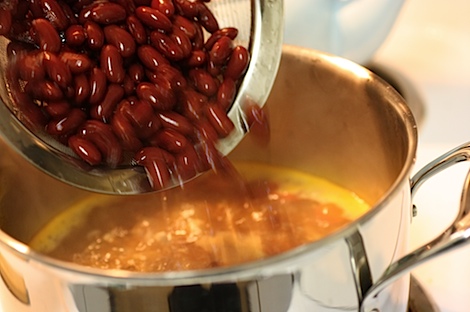 …so, I rinsed up a can of kidney beans and added those to the pot.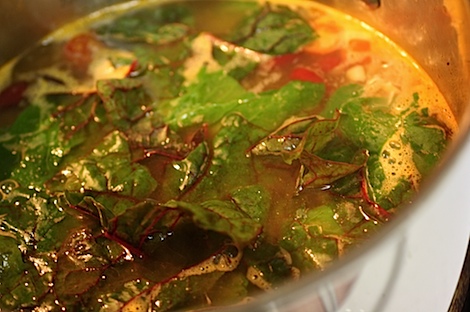 While the broth had been heating up, I triple-washed my swiss chard and tore the leaves into smaller pieces. After adding the beans, I added the swiss chard and cooked it down for about 4 minutes.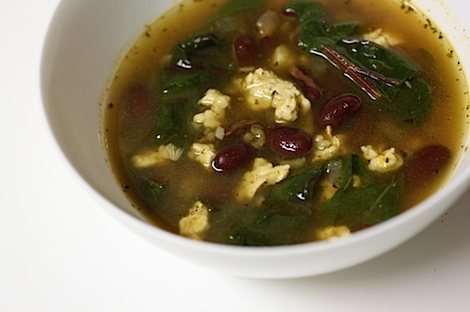 Lunch was as simple as that!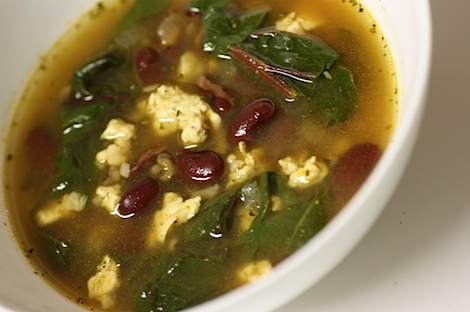 I love finding a good way to morph good leftovers into delicious, new eats!
Have you ever made stuffed peppers and had leftover stuffing? What did you do with yours?