I'm leaning towards "Yes!" on subscribing to Clean Eating Magazine…their recipes are just awesome and I love how truly "clean" they are.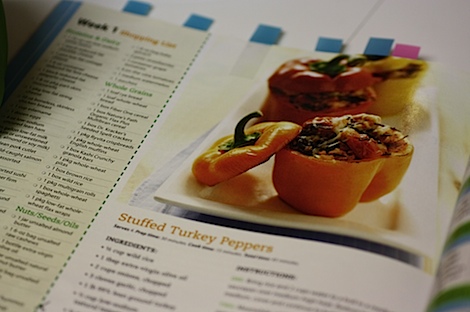 I finally got to test out another CE recipe I've been dying to try: Stuffed Turkey Peppers.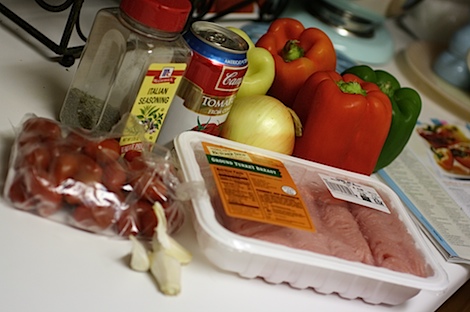 Ingredients gathered.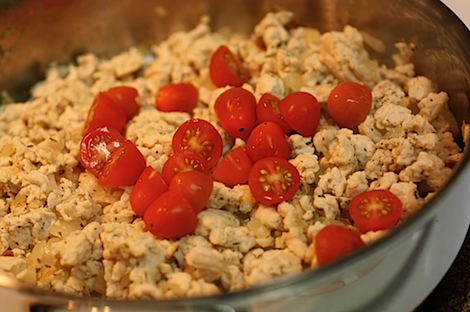 Cooking the turkey filling.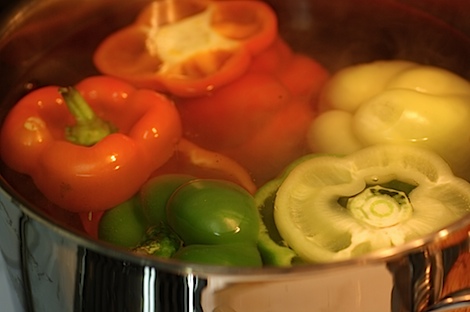 Pre-cooking the peppers in boiling water. The different colors are so pretty!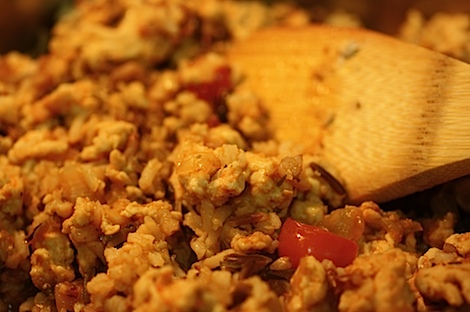 Finished filling with the wild rice now.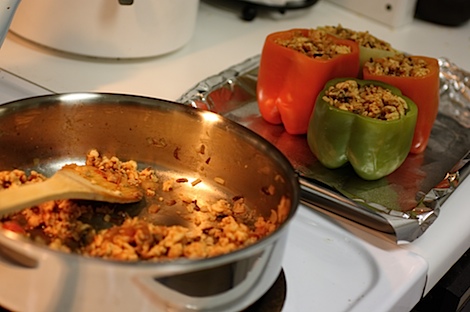 The recipe made SO MUCH FILLING! Look – those peppers are fully stuffed and there's still a ton of filling left in the pan.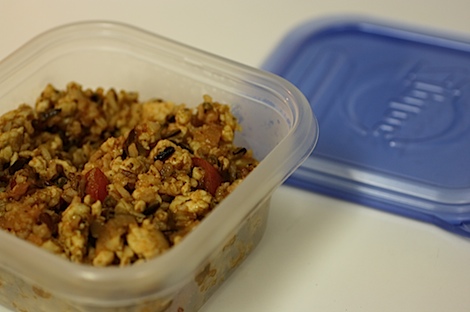 I filled a tupperware with the leftover stuffing – will have to figure out something to do with these leftovers…I'm thinking soup!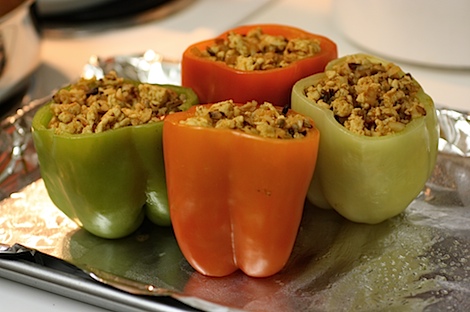 Stuffed peppers – check!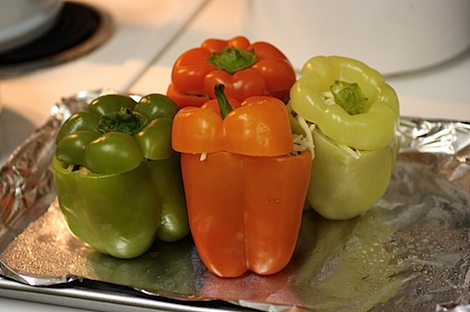 Top with a little mozzarella…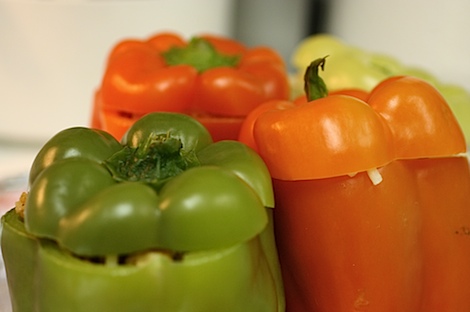 …and then the pepper tops.
Bake.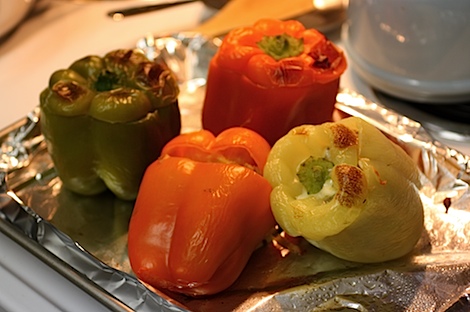 OH NO!!! Some of my peppers fell over!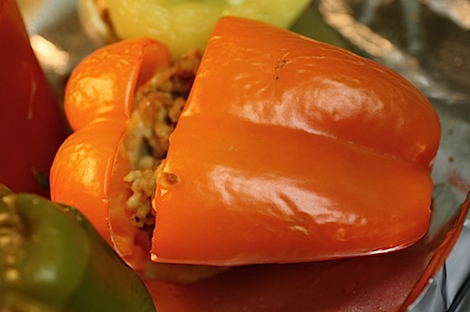 No worries, though – they will taste the same later.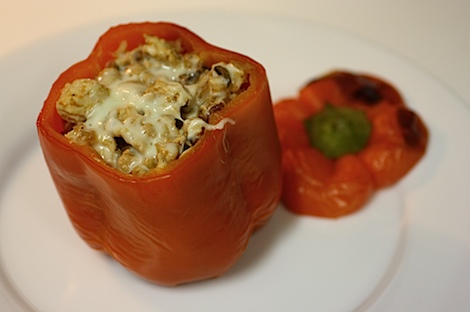 All cooked up and ready to enjoy.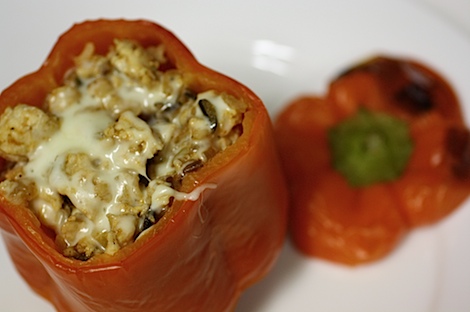 Yummy, melty cheese. Mmmm…..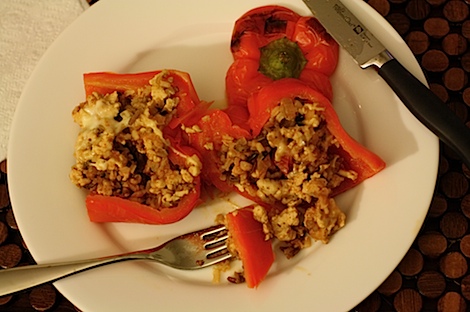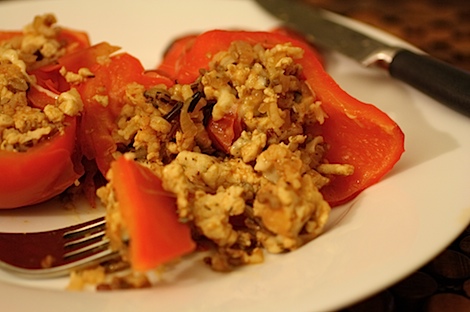 Delicio-so!
And for dessert…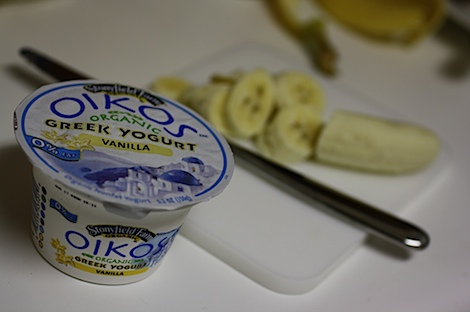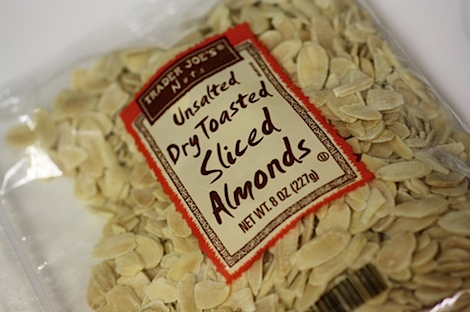 I made a little something with the Stonyfield Oikos Organic Greek Vanilla Yogurt I got for free with the coupon they sent me, along with some toppings I purchased on my own.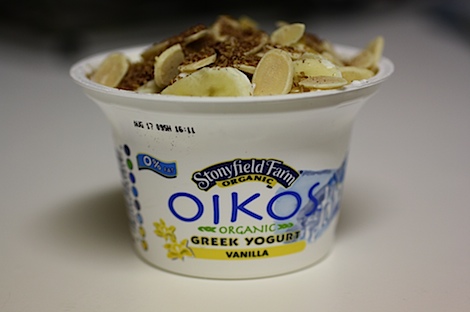 Yogurt parfait!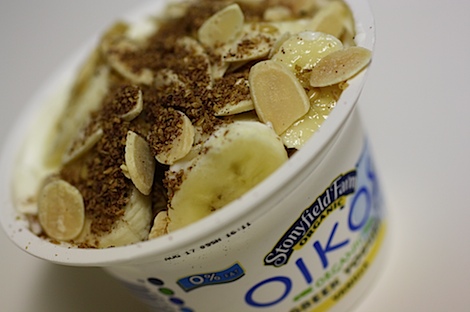 Toppings: 1/2 banana (sliced), Trader Joe's dry-toasted almonds, whole flaxseed, and ground flaxseed.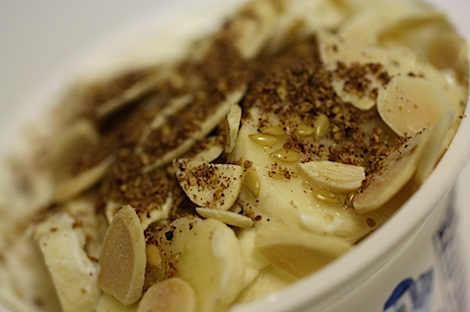 Closer look at the yummy toppings.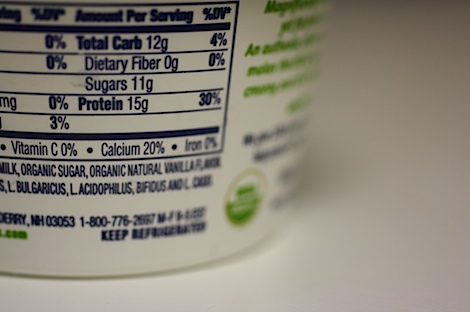 20% Calcium. I think I haven't been getting enough Calcium lately, so I'm going to work on that.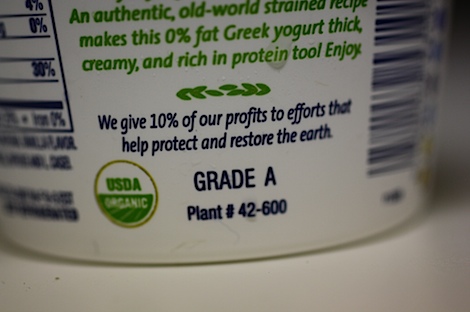 On the container: "We give 10% of our profits to efforts that help protect and restore the earth." Love that!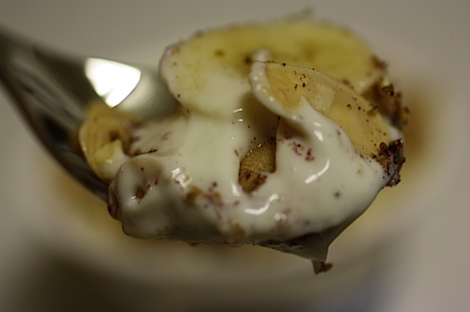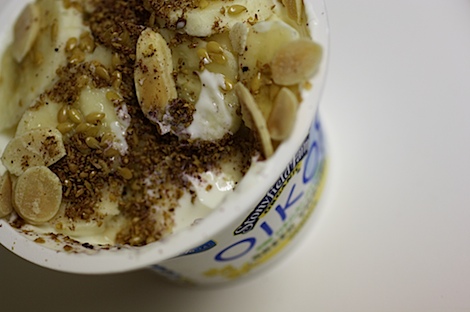 So simple, but so good…I'm enjoying another parfait as I work on this post, actually! I probably won't blog about it, but it is on my Twitter!
Enjoy the rest of the weekend everyone!