…and I'm so looking forward to nice big mugs of hot chocolate, cozy crochet projects, and comforting-home-cooked meals.
Till then, we have a bit of summer left.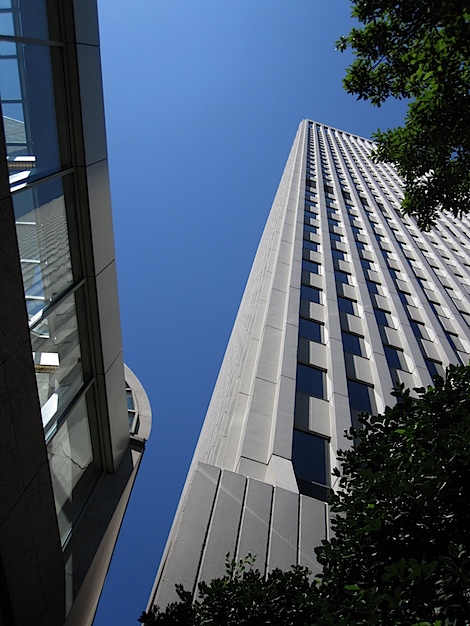 The weather outside was beautiful! The sky was sooo BLUE! I took a 15 minute break to pick up a treat for myself, and called hubby on the way. Turned out he already had a treat. So, I nixed my bakery trip, and I made my 15 minute lunch break a 30 minute break so I could wait till he could swing by work.
I had already eaten lunch at my desk, so my break was spent basking in the beautiful, last embers of summer. I wandered around outside for a bit to enjoy the weather. It was warm, but not too hot…actually, it was a bit cool outside, as though fall were whispering into the summer air. The sun was shining, the sky was nearly cloud-free, and the breeze that was blowing through the streets was just lovely.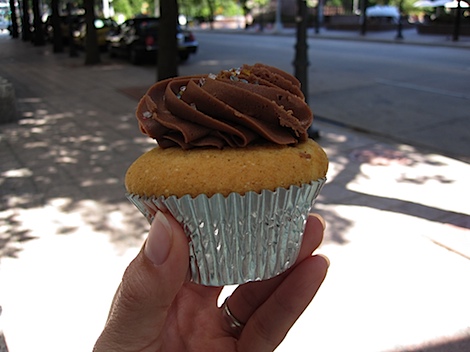 Hubby's treat was a good one indeed! A fave of mine from a local bakery – a vanilla cupcake with chocolate frosting and sprinkles. Gotta have sprinkles!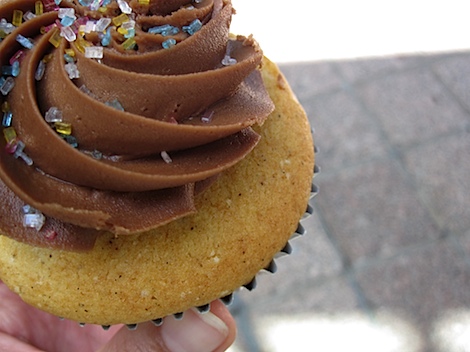 So deeeee-lish!
I couldn't resist picking up some skim milk to go with the cupcake…such a good combo!
What are you looking forward to this fall?