Day #3 of my AZ excursion brought the best eats yet. Day #3, Part #1 started bright and early…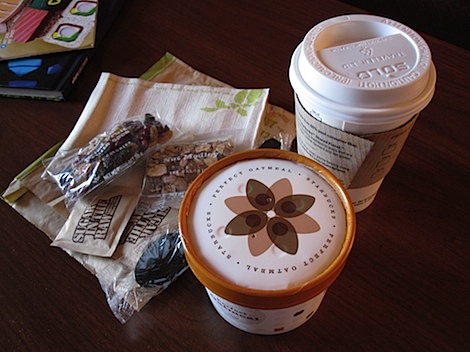 I was super hungry when I woke up and grabbed breakfast at Starbucks: oatmeal (with raw sugar, dried fruit, and nuts) and a tall non-fat vanilla latte.
I was disappointed to see that the oatmeal was just a packet of instant oatmeal. I had high hopes that they had a big pot of steamy oats somewhere in the back, but I guess that was pretty unrealistic. Anyone know what kind of oats Jamba Juice serves?
Day #2 of meetings went well – long but productive. They were stressful and hopeful and helpful and overall good, but I was ready to break for lunch when we did. I talked two other co-workers to go with me to get dim sum (you guys know this is a personal fave of mine).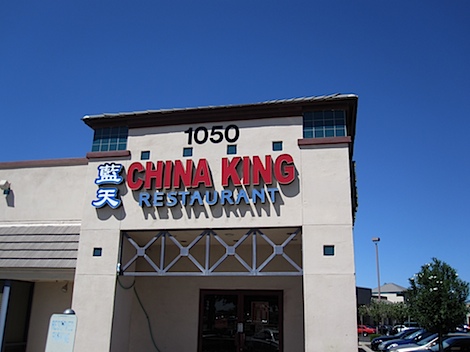 We hit up a dim sum spot I'd researched on Yelp – China King Restaurant.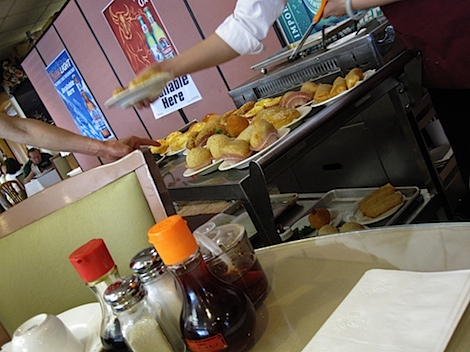 I was a little disappointed that a lot of the food we had had been sitting on carts and was served cold or room temperature, but the flavors were really good and my co-workers ended up really enjoying everything, so it worked out ok.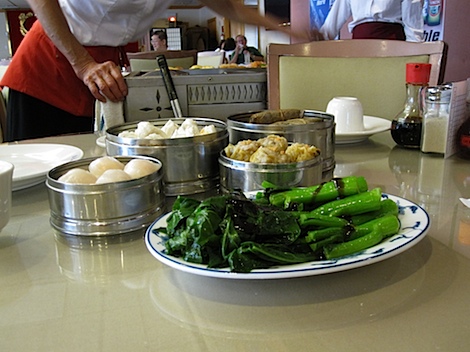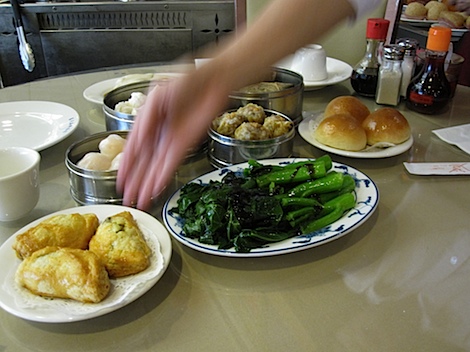 We got bombarded by two waitresses who quickly loaded us up on some great eats. I've never had dim sum served so quickly, which I thought was awesome – especially since we had to get back to work quickly.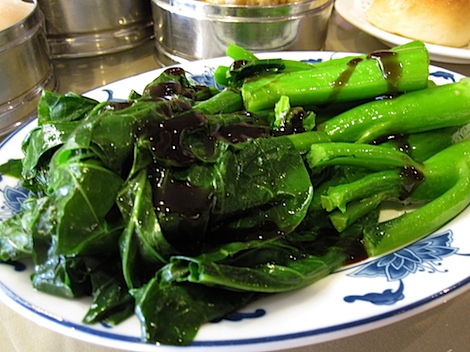 Chinese Broccoli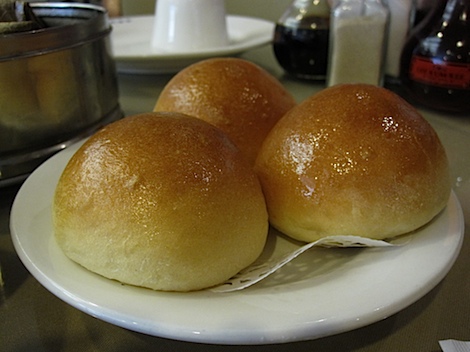 Baked BBQ Pork Buns
Curry beef, shui mei, sticky rice, har gow (shrimp dumplings + one of my faves)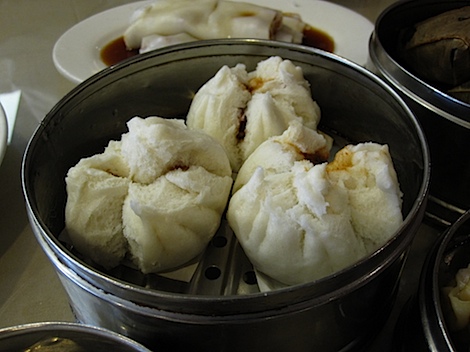 Steamed BBQ Pork Buns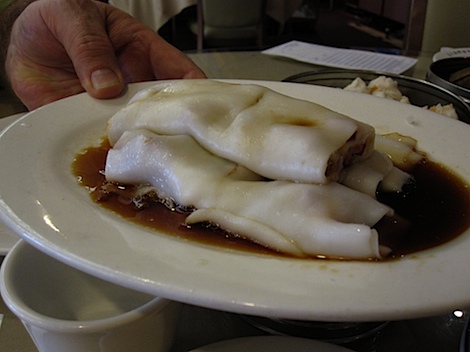 Pork dumplings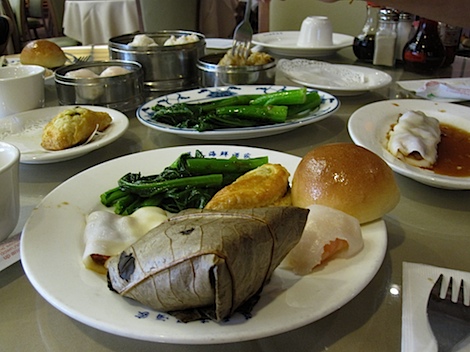 My plate – a little bit of everything (except the shui mei – it's good, but not my fave and I can only eat so much dim sum)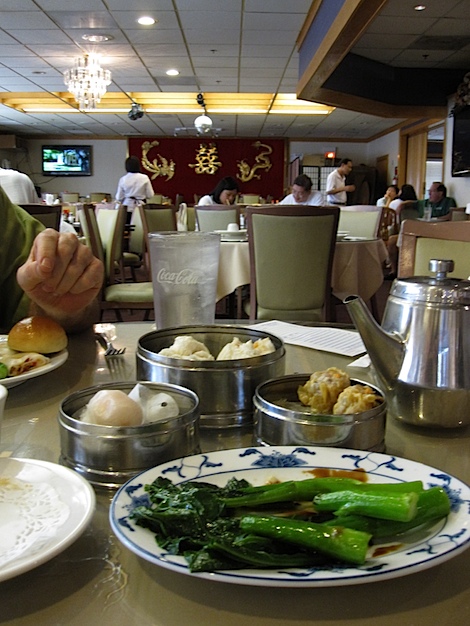 Dim sum + hot tea + nice co-workers = happy me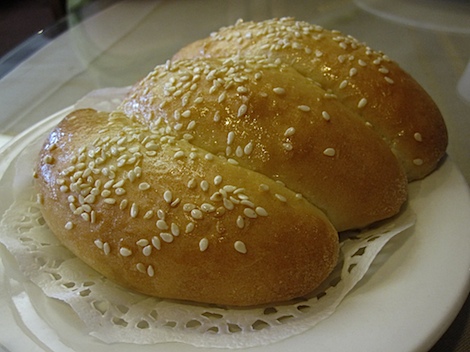 Coconut buns (read online these were a must-try – they were right!)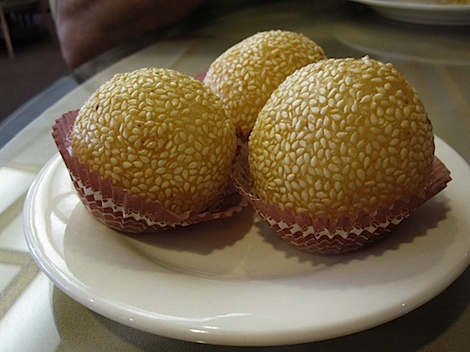 Sesame bals (another personal fave)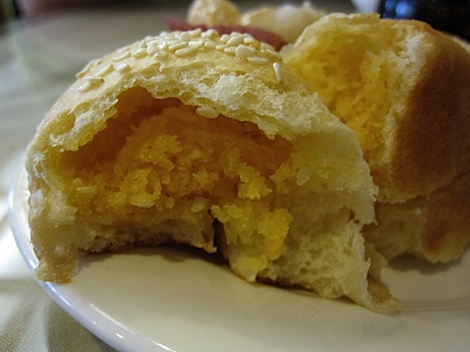 Inside the coconut buns – deliciousness!
After lunch, we rushed back to finish up our last day of meetings with an afternoon session. The day finished out quite smoothly and overall, I think our meetings were successful.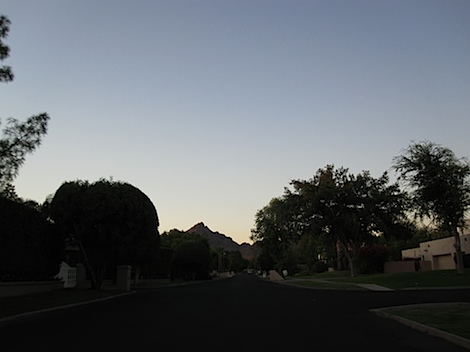 After work, Y and I decided to tour around a bit and headed over to the Biltmore Fashion Park. We started by touring some houses near the Arizona Biltmore. I loved their architecture: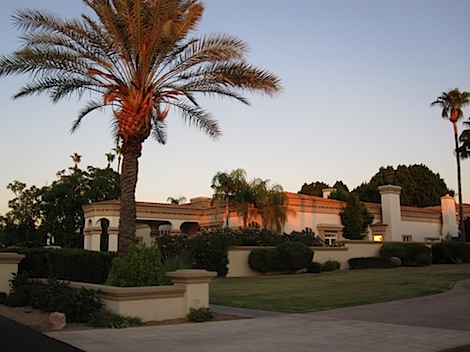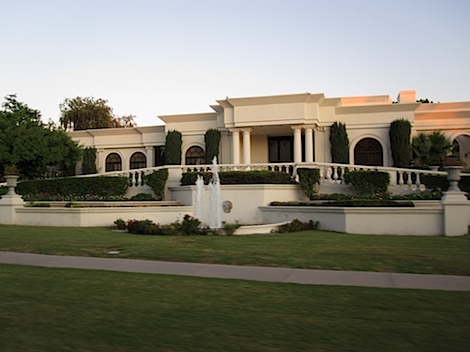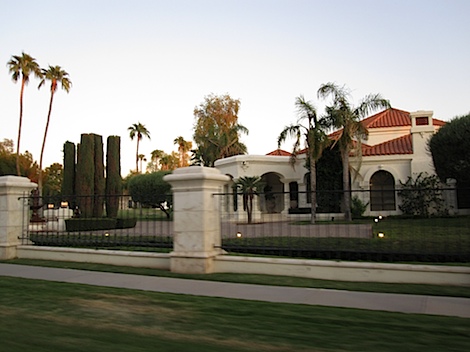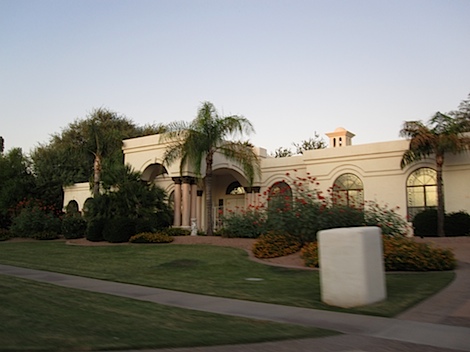 After driving around the Arizona Biltmore, we decided to stop by the resort to check out the Frank Lloyd Wright work.
More on that in Part #2 of my Day #3 in AZ… (ecto doesn't like me putting lots of photos in my posts, so I'm splitting this into 2 parts)…