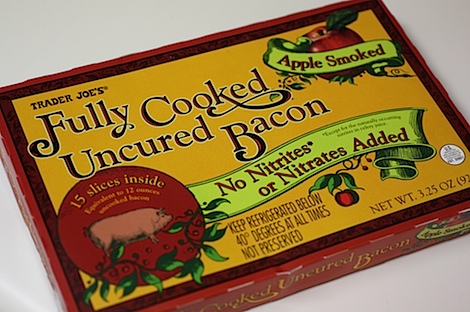 I decided to try out Trader Joe's Fully Cooked Uncured Bacon – No Nitrites or Nitrates Added – Apple Smoked bacon recently.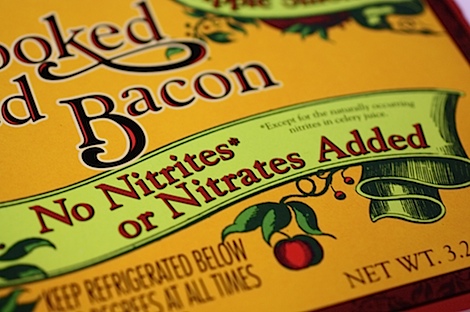 I've heard both good and bad things about nitrates and nitrites, but mostly that you should try to get your nitrates and nitrites from natural sources over those added to processed meat products.
This was my first time working with fully cooked bacon. The cooking time to re-heat and/or crisp the bacon was so short! The box recommended 10-15 seconds for 2 slices.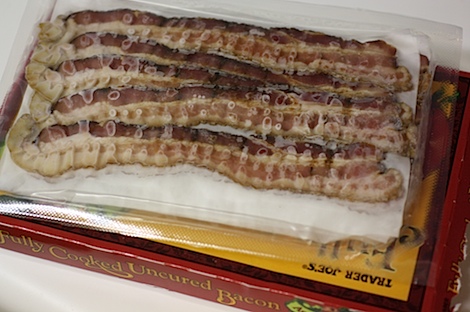 Here's what the bacon looked like after removing from the box. I thought it was really well packaged.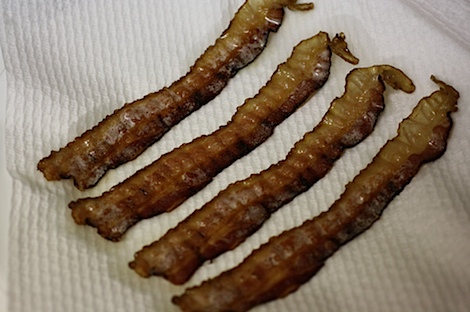 To get the bacon as crisp as I wanted, I cooked it way longer than the 10-15 seconds recommended (not to mention I had 4 slices to cook up, not the 2 referenced for the 10-15 seconds cook time). I think I ended up cooking it for a total of 1 minute, but in 15 second increments.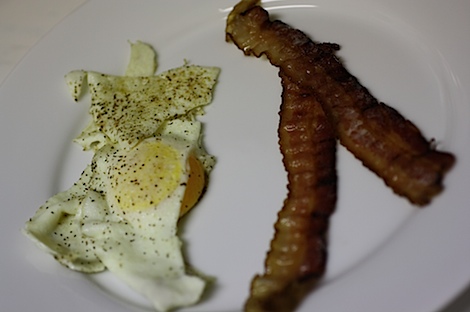 I served the bacon with a fried, cage-free egg. Btw, I'm pretty bad at cooking fried eggs…I don't know how they make them look so pretty at most breakfast spots. Perhaps when I get my griddle the eggs will be easier to flip?
All in all, I thought the bacon was really good. The short cooking time was nice and the apple-smoked flavor was really good.
Does anyone else do nitrate/nitrite-free bacon?