All this rainy weather and talk of fall has had me craving cozy meals. I decided to make my dad's mac and cheese (recipe to be provided once I can translate the darn thing and add measurements) for dinner the other night.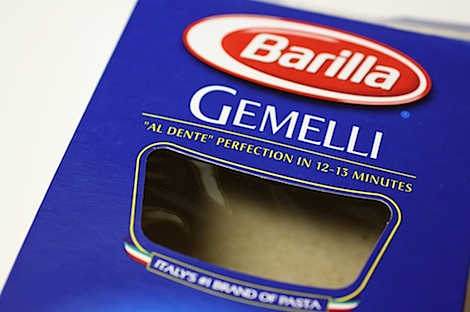 Dad recommended using elbow macaroni. In preparation for out big move in a few weeks, I've decided to start clearing out our pantry, so I used this half full box of Gemelli pasta.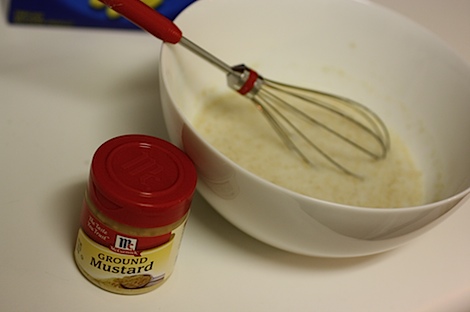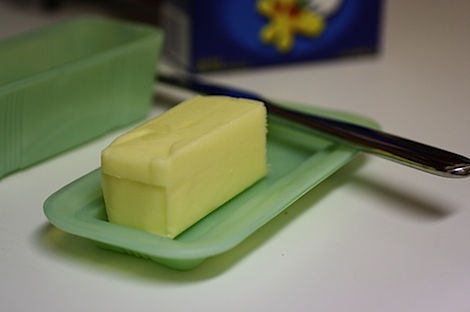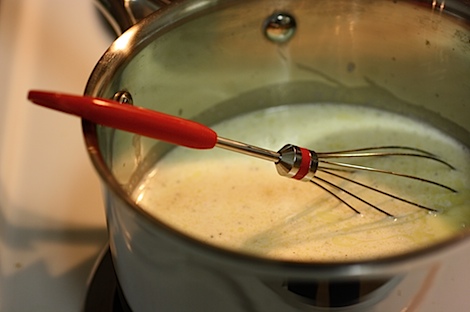 The sauce cooked up nicely, but I feel like I can get it going faster once I get this recipe down.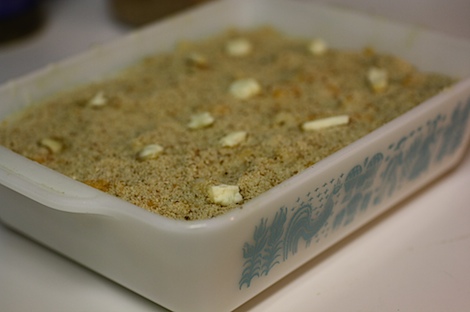 Before baking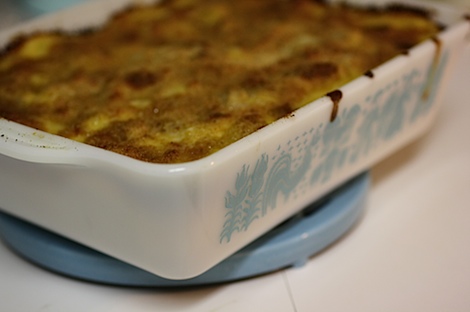 After baking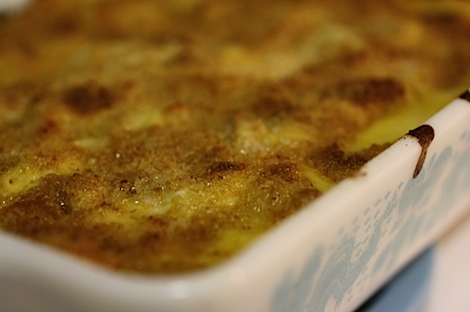 Hot, melty, deliciousness!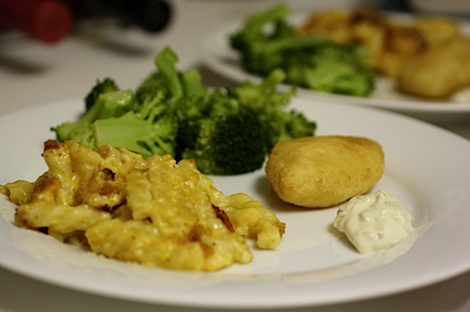 I served the mac and cheese with more of those Trader Joe's frozen halibut pieces (a big staple for us now) and some steamed broccoli.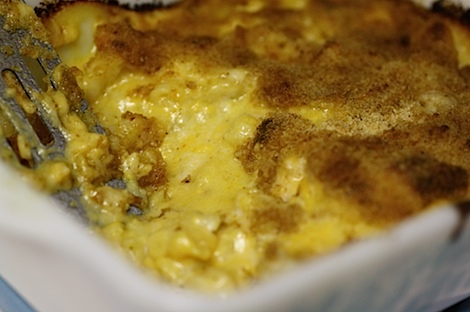 I have to say, I definitely think the mac and cheese tasted better with the elbow macaroni.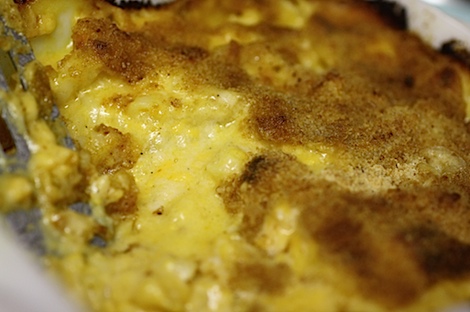 I think maybe you get maximum cheese sauce coverage with the smaller, hollow elbow macaroni pasta. Gemelli is hollow, too, but long and twisty – prob not as easy for the sauce to navigate.
Still, all in all, mac and cheese is always a winner!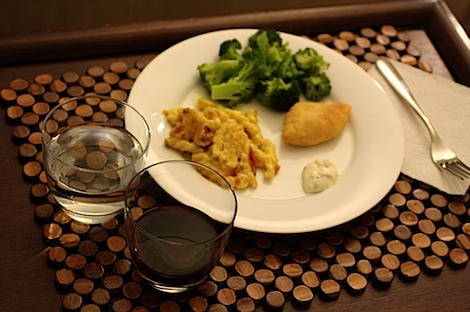 Dinner – served with red wine and water…yum!
What's your favorite family recipe? Care to share it? Feel free to email me at thechiclife at gmail dot com – let me know if you'd like me to post the recipe or keep it to myself.