I forgot these photos were on my camera!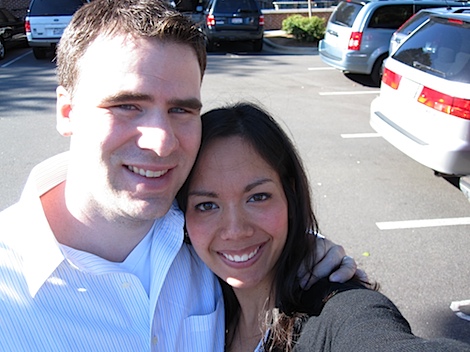 Here's me and hubby shortly after closing on our house. We're so happy!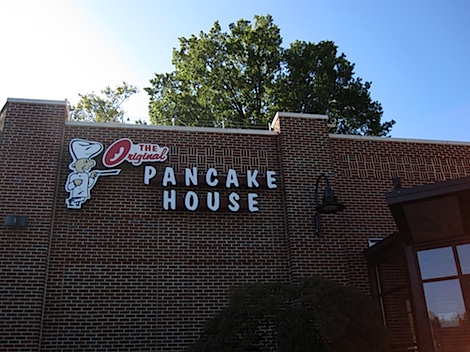 We decided to grab a celebratory brunch at The Original Pancake House. A fancy dinner would have been nice, but with the figures on those closing papers, we decided brunch would be a better idea.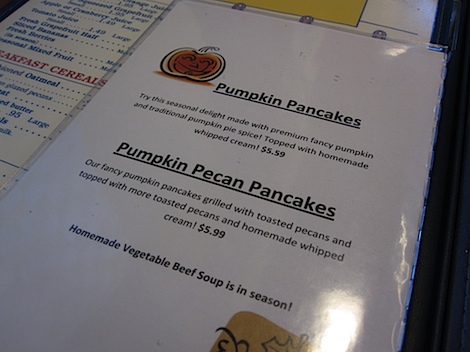 I zeroed in immediately on the specials – Pumpkin Pecan Pancakes! Yum yum!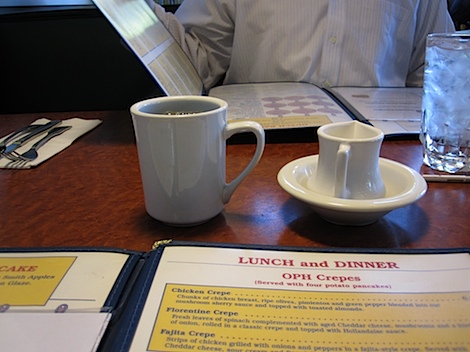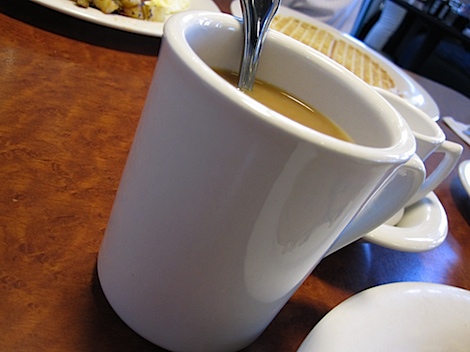 Mmm…coooofffffeeeee…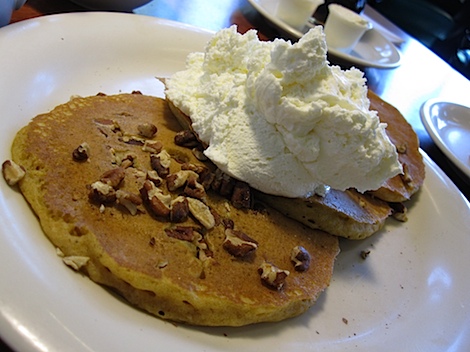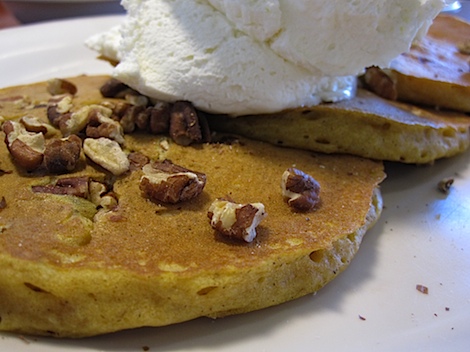 The Pumpkin Pecan Pancakes were divine! I MUST try these at home some time. I totally didn't eat the whipped cream, but the pancakes and hot toasted pecans were awesome.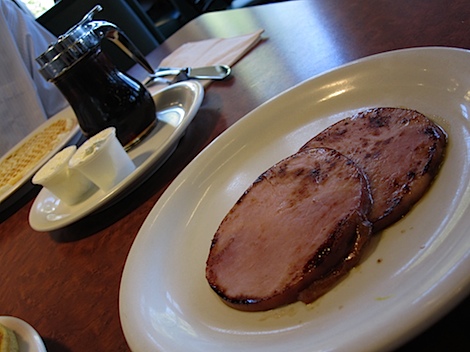 I got a side of Canadian bacon to balance the sweetness of the pancakes.
Brunch was awesome and gave hubby and I a chance to talk about the house and our future plans with it.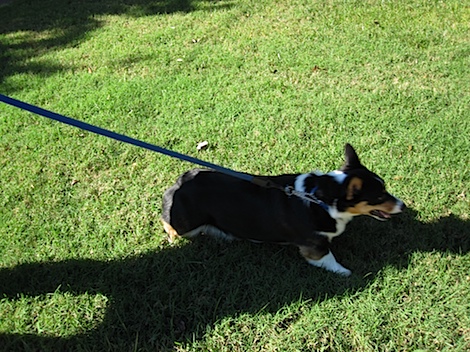 Immediately after brunch, we rushed home and grabbed Bailey to take him over to his new crib! He hated all the hardwoods because he has a hard time walking on them, but I think he loved the house. For sure, he loved the yard!
Hubby even carried my across the threshold…haha. Silly, and more for brides than already married (for 1 1/2 years) people, but why not? 🙂