My parents took me to the local Farmer's Market for a late trip. Most of the vendors were gone by the time we got there, but we managed to find some good stuff still.
My favorite booth of them all was the Pepper Man down at the end of the building. I gravitated towards his table immediately because his peppers were so bright and beautiful and because I had my big camera on me and some some great photo ops. The Pepper Man seemed to really like the photos I was taking – I got to share a couple previews on my camera screen.
I've never seen such a selection of peppers in one place! He had all kinds of peppers. I had a good time just reading all the different names and looking at the different shapes and colors.
Here are some photos from the Pepper Man's table: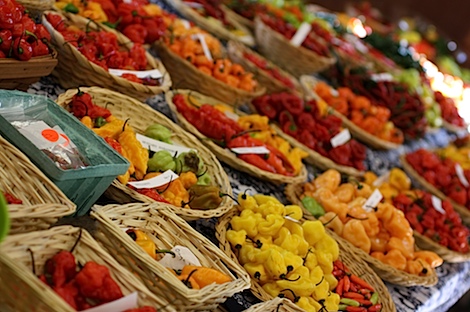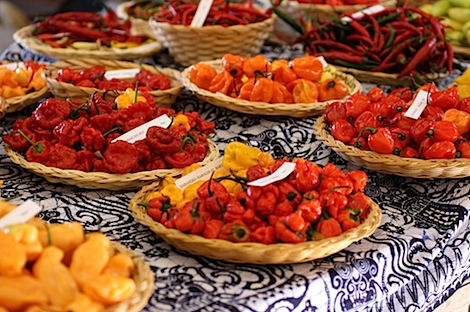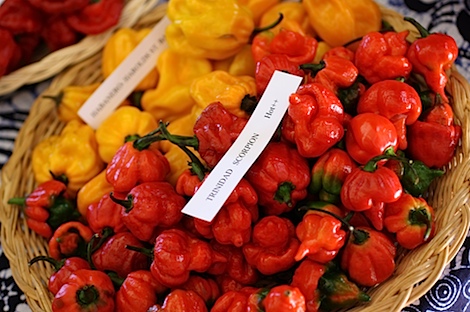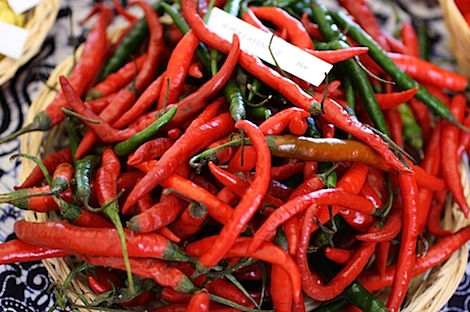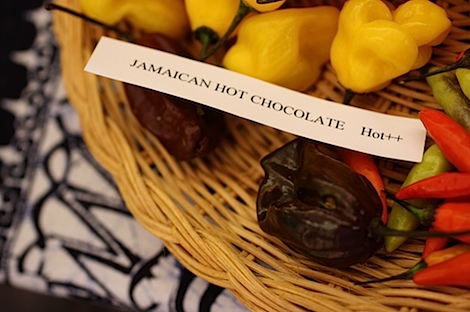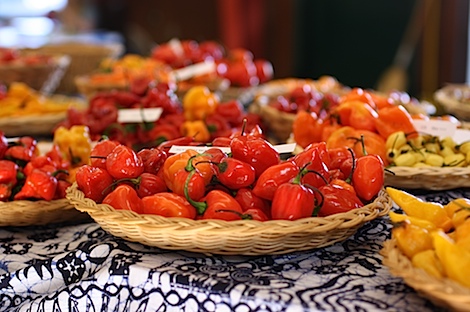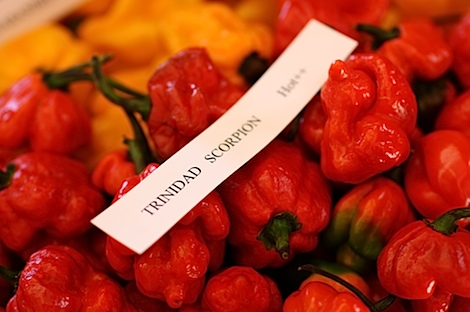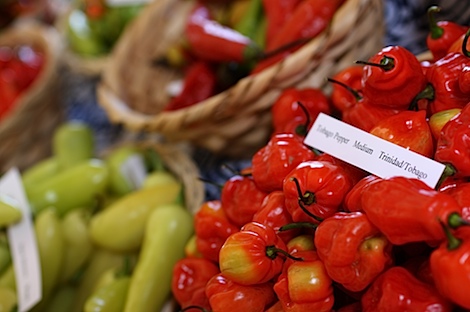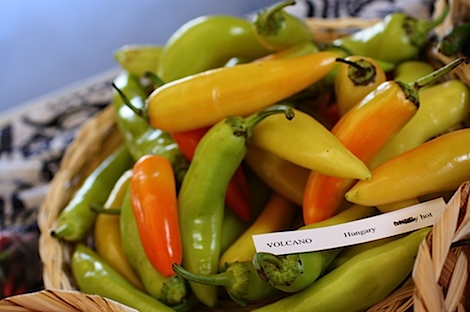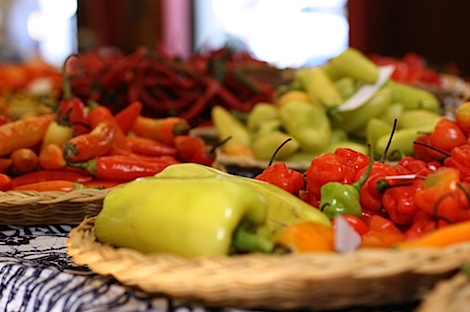 The Pepper Man was really friendly and fun to talk to. Turns out he used to live in the same town where I live now. Small world, no? Anywho, it amazes me how beautiful simple things like fruits and vegetables can be sometimes. His peppers were just so gorgeous – I could have taken photos of them all day!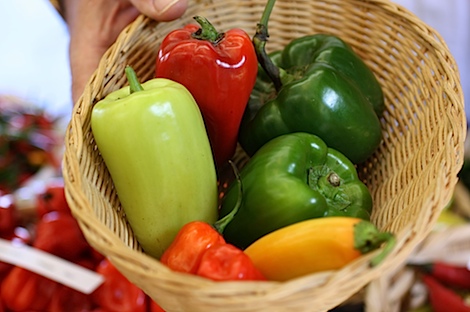 I came home with 2 mini green bell peppers, 1 mini red bell pepper, 1 banana pepper, + 1 volcano pepper. The Pepper Man even gave me 2 new peppers to sample – Tobago Seasoning Pepper + an Aji Dulce 2.
I can't wait to cook up some of my new peppers!