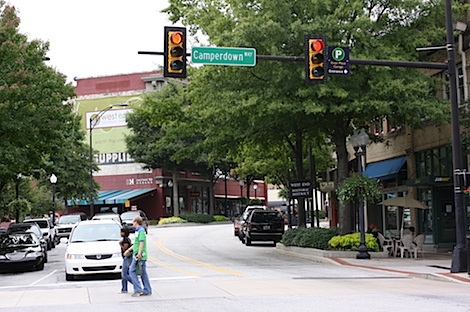 My parents wanted to take me out to lunch for my birthday, so we headed to the Historic West End of town.
I wanted to go to this place called Pomegranate – a Persian cuisine restaurant. Unfortunately, they were closed on Sundays, though. 🙁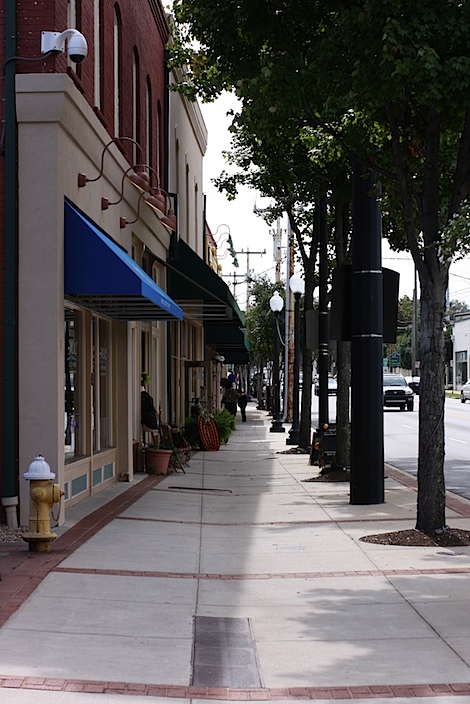 We wandered around the downtown area and finally settled on trying Smoke.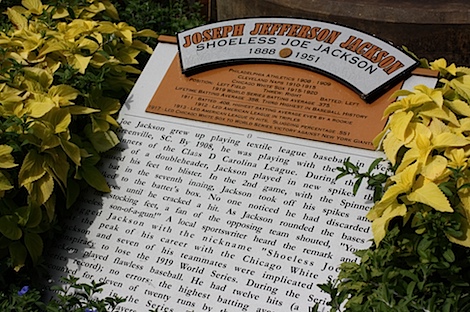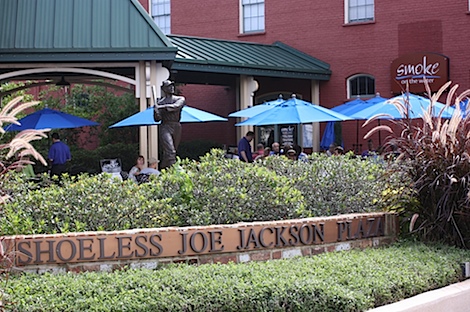 Smoke is located in the Shoeless Joe Jackson Plaza. I used to hang out in this area before it got all trendy.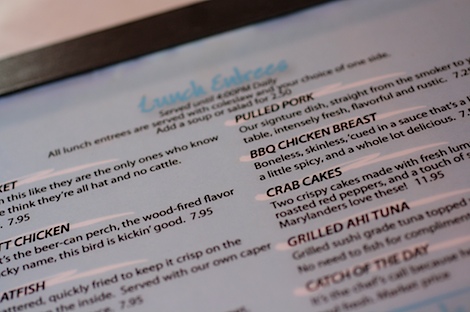 The menu was really good – a Southern fusion.
Sweet tea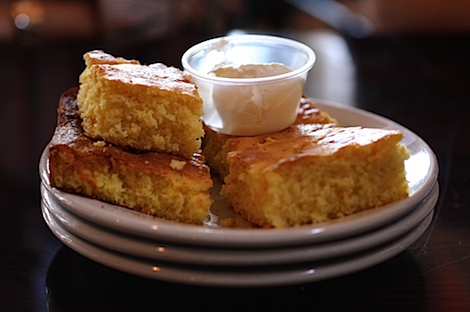 Corn bread with whipped butter
I split this Caesar salad w/ hubby.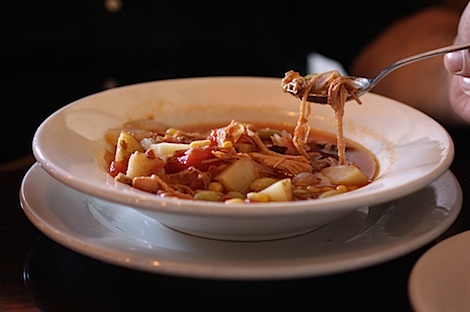 My dad got Brunswick stew to start.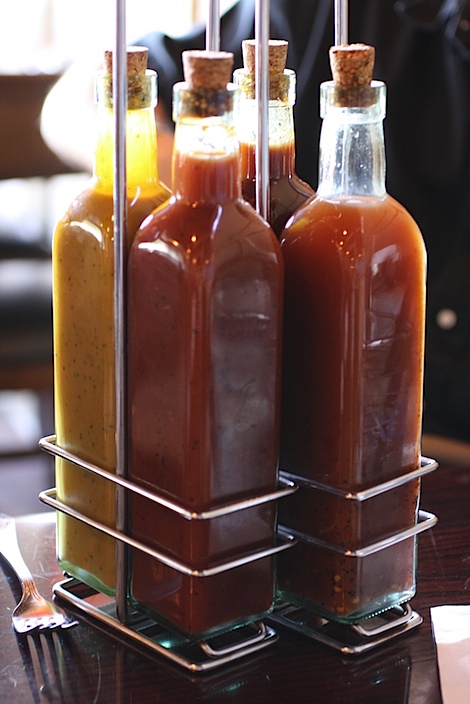 Four sauces to choose from!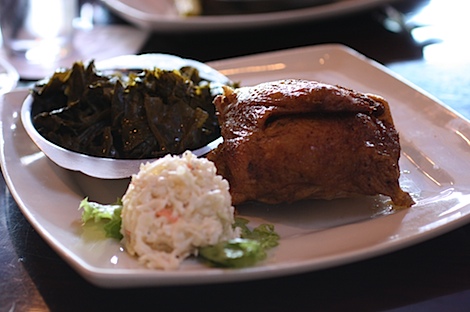 I got the Beer-Butt Chicken with Bowl of Greens and cole slaw. I've always wanted to try beer butt chicken. It didn't really taste that different to me than regular roasted chicken, but I was still glad to try it. The collards were my FAVE part of the plate.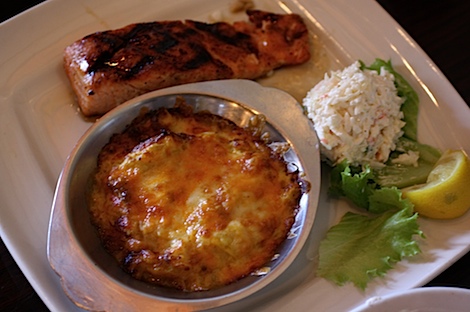 Dad got grilled salmon, squash casserole, and cole slaw.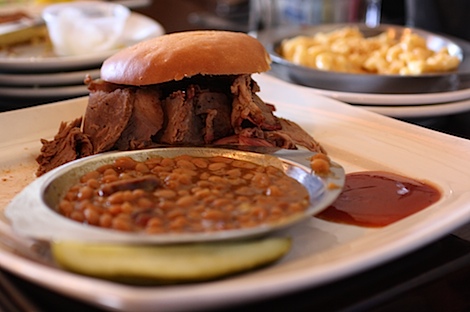 Hubby got a beer brisket sandwich and baked beans.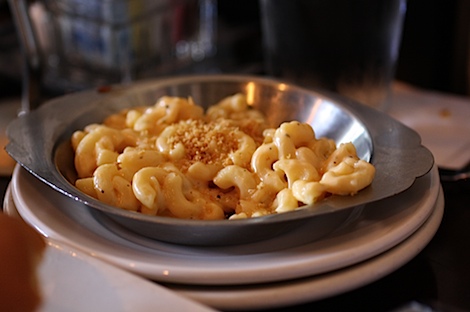 Hubby split a mac and cheese with me. It was sooooo good!
Mom and sis took off to go home.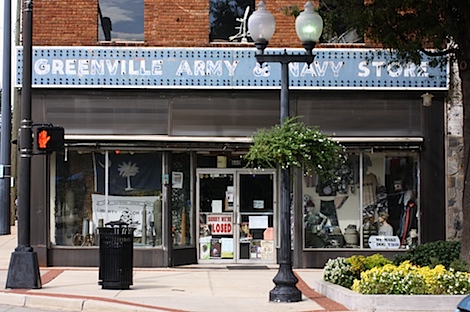 The Army & Navy Store – a landmark.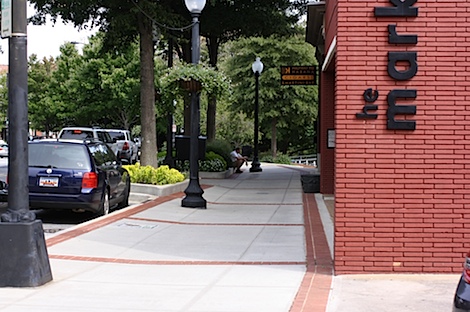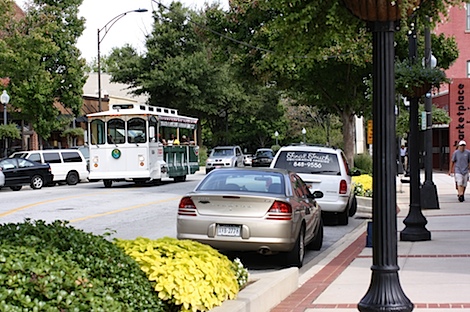 Trolley!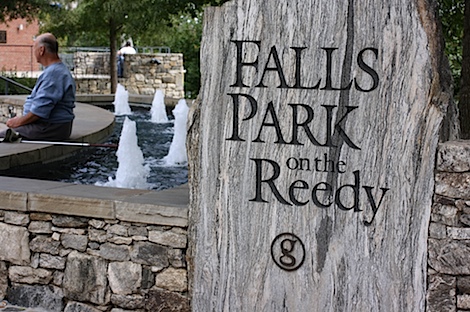 We headed over to the Falls Park on the Reedy.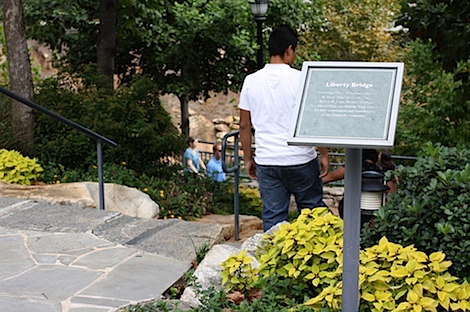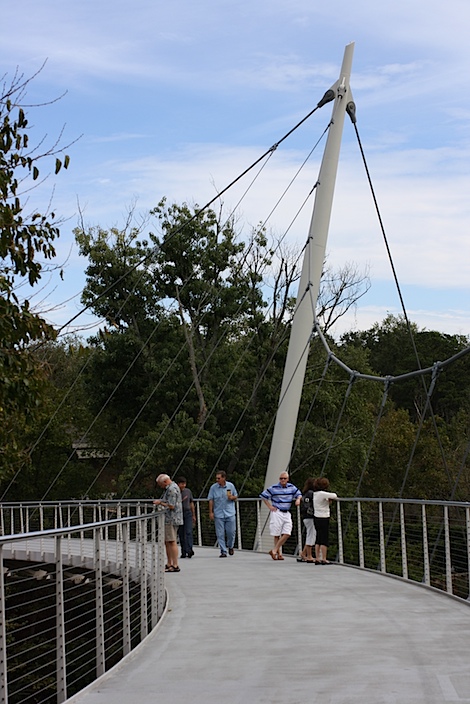 We made a stop on the now-famous Liberty Bridge.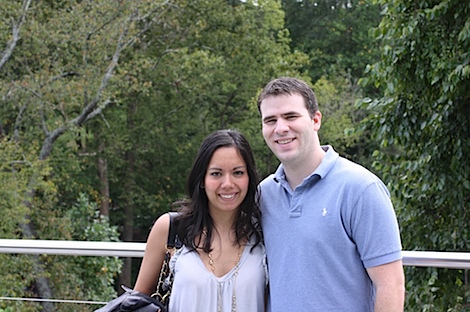 Dan and I took a photo on the bridge.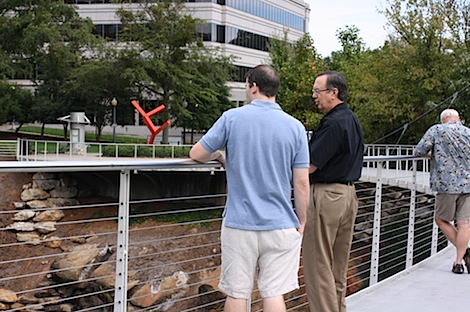 Chatting it up on the bridge.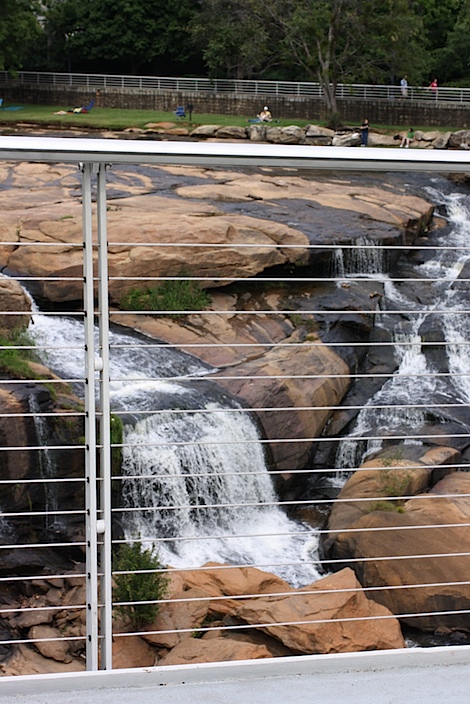 Reedy River Falls.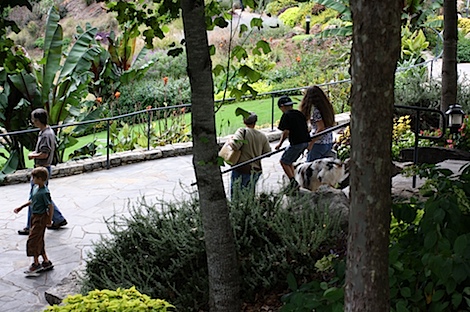 The Reedy River park area has come a long way. I used to clean the river out in this park when I was part of the Earth Love Club in high school
The park is a great area for picnics, walks, and playing with your dog (see the dog swimming out to get a toy?)
Though I had fun in this area before it got its makeover, I'm glad to see how far it's come along. Besides, I still get to enjoy it when I visit home.