I don't know about you but when I get something new, I can't wait to break it out and play with it. This morning, I was super excited to test out the mini pot I got for making stovetop oats.
I eat oatmeal a couple times a week, on average, while hubby only has them once in a blue moon. I'd have to talk him into having oatmeal whenever I wanted stove top oats, which was not the easiest thing to do. The other pot I have was not non-stick and too large to make a single serving of oats, so I purchased this new one on Black Friday – a 1 quart non-stick just for stovetop oats for moi. The pot is a Simply Calphalon and was originally $39.99, marked down to $29.99 and around $20 after we used a Black Friday coupon. I love a good deal!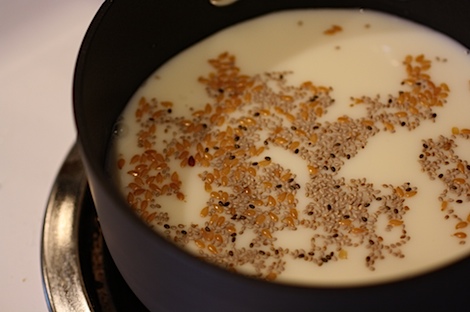 The pot proved to be the perfect size and made delicious oats to boot! It was even big enough to make a double-serving – 1 for me and 1 for hubby.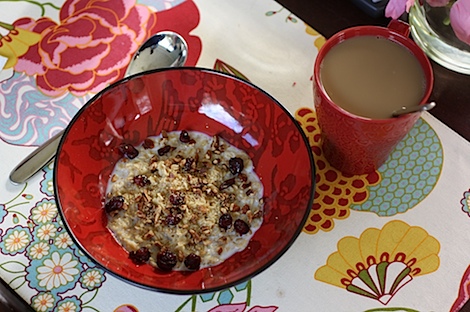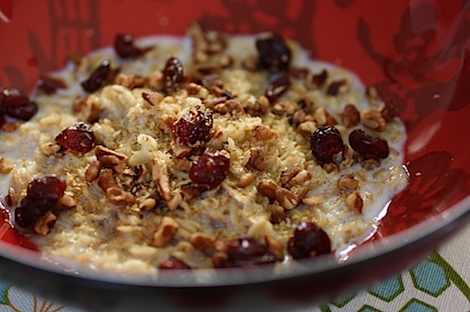 I brought 1 cup of lowfat organic milk to a boil over medium heat with a pinch of flaxseed and pinch of chia seed and pinch of salt.
Once boiling, I stirred in 1/2 cup of rolled oats and light drizzle of agave (about 1 tsp) and cooked about 4 minutes.
I poured 2 servings of oats into 2 bowls and added some toppings:
dried cranberries
pecan pieces
toasted wheat germ
drizzle maple syrup (for hubby)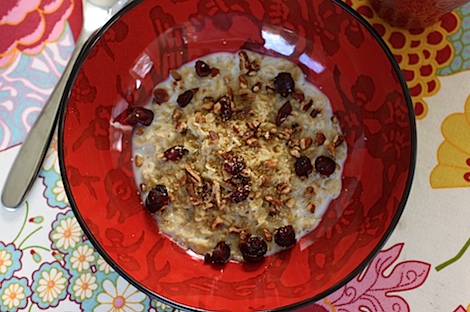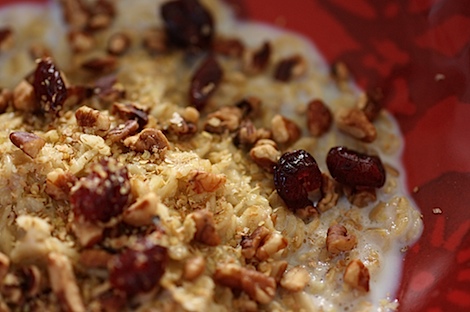 Great cold-weather breakfast! I'm so glad I got my new mini pot…here's to many more bowls of stove top oats. Now I don't have to talk hubby into eating them for me to enjoy! lol