Some friends, Matt + Melissa, called Saturday afternoon with a suggestion of an impromptu dinner at Basil Thai Restaurant.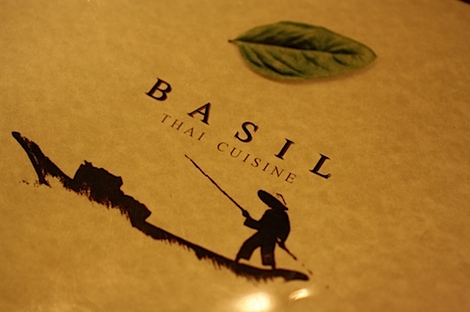 Since we hadn't seen them in awhile, we thought that sounded like a good idea.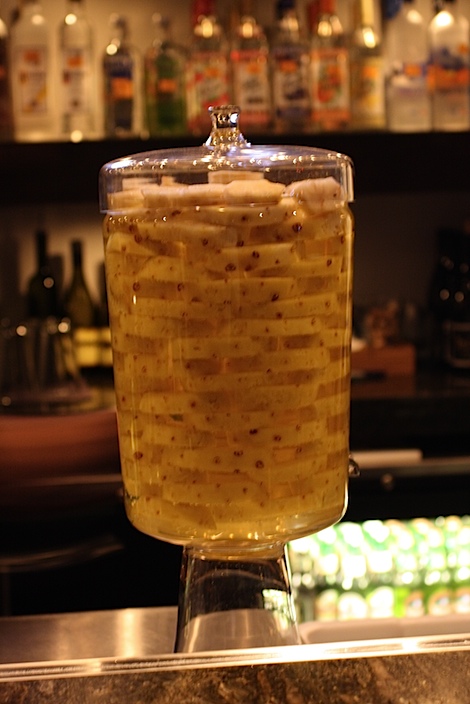 We met our friends at the bar area where I spotted this giant container of pineapple soaking in (I believe) rum. Melissa told us the fruit and rum were used in the restaurant's signature pineapple mojito.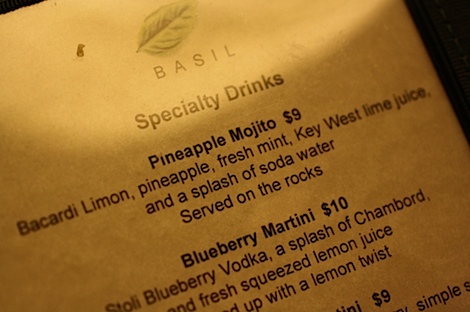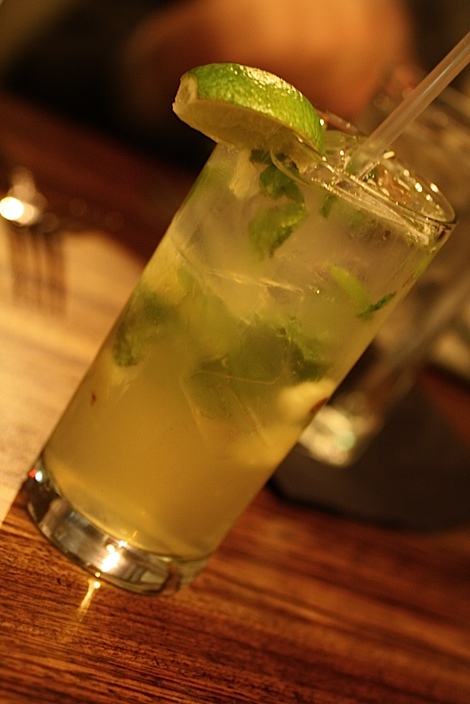 Upon sitting down, I knew I had to have one so I promptly ordered one of those pineapple mojitos.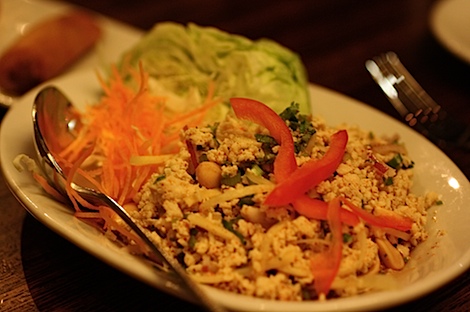 We also ordered a couple apps to split among the table: chicken lettuce wraps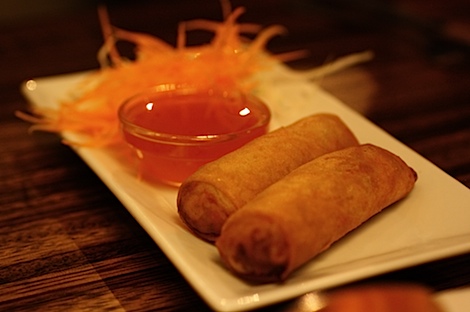 spring rolls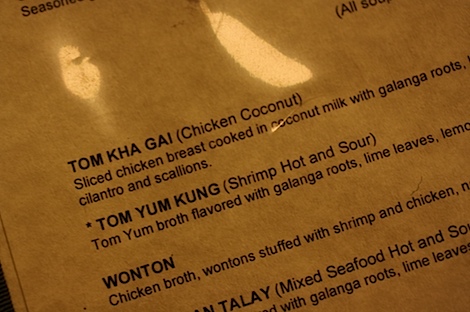 We also ordered a soup – Tom Kha Gai – Chicken Coconut (to split among the girls…the boys got their own soup)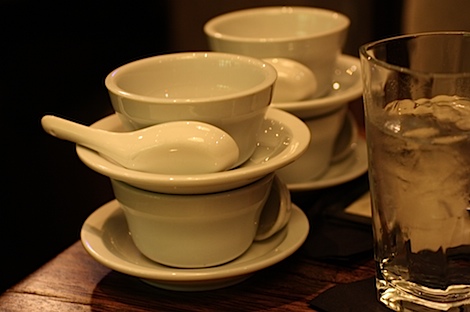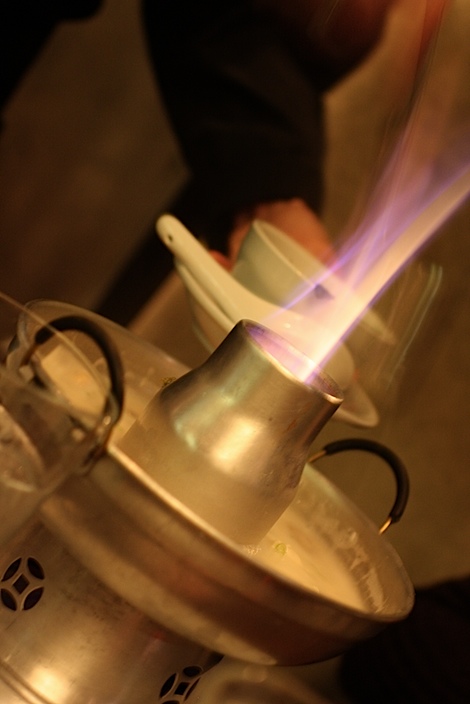 The soup came out in a flaming silver dish. Luckily the waitress served us so we didn't have to risk burning ourselves.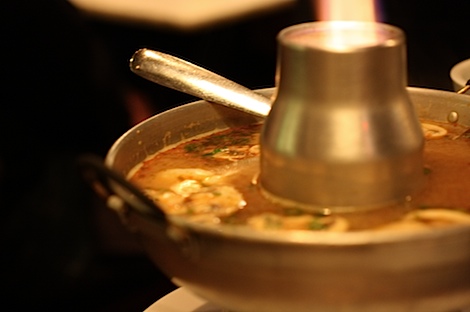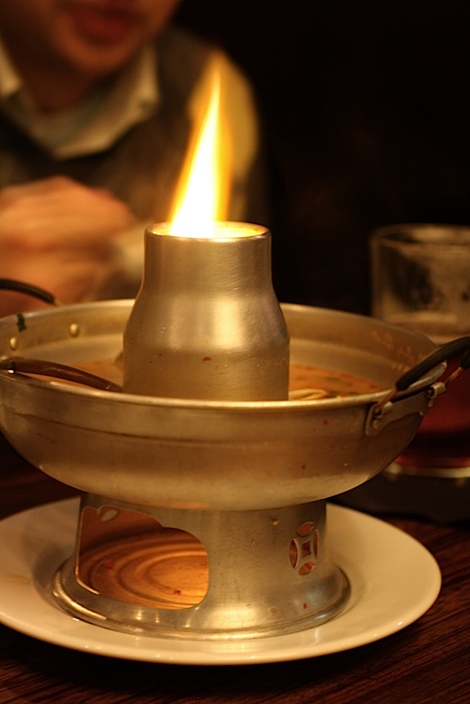 The boys' soup looked pretty good, too (mixed seafood)…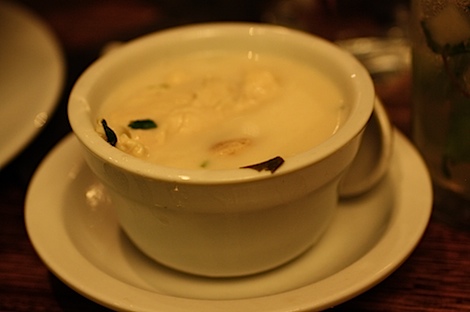 …but us girls aren't big seafood fans so our coconut-y soup was perfect for us.
Group rice and Matt's whole fish dish with an edible flower.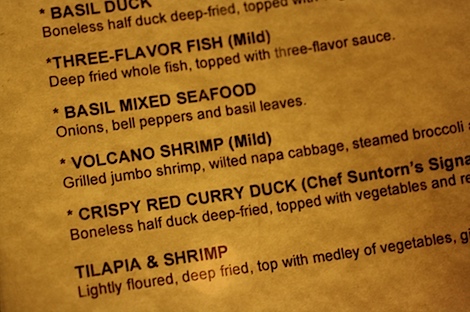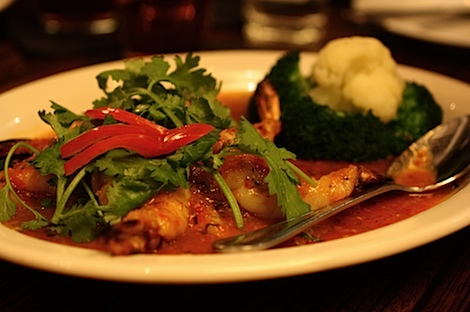 I wanted one of my fave noodle dishes but hubby talked me into trying the Volcano Shrimp (served over wilted napa cabbage with steamed broccoli & cauliflower). They were quite tasty, but I still like my noodles best.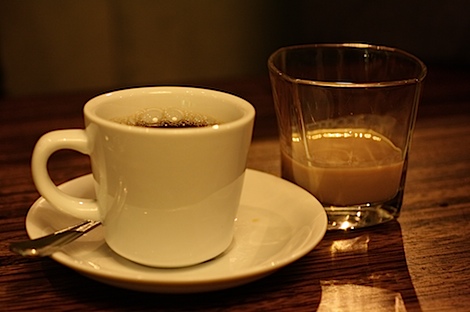 For dessert, I got something I haven't had in awhile – decaf coffee with a shot of Bailey's on the side. Oh wow, I had forgotten how good coffee with Bailey's is…YUM! I'm going to have to get one of these more often! I added a single pack of sugar and 1/2 the Bailey's per cup of decaf (two cups total). I love how the Bailey's is my creamer.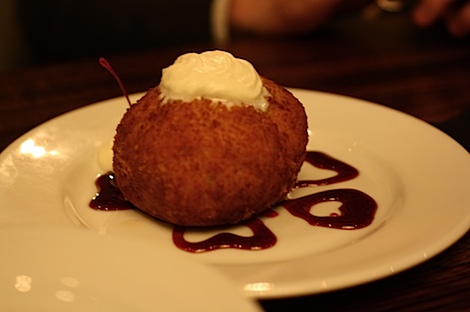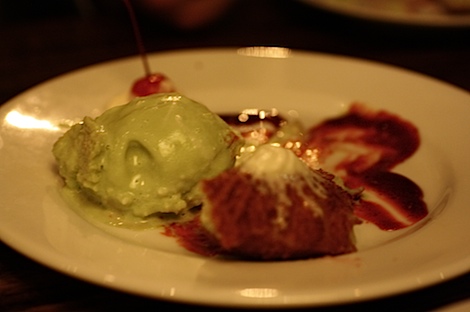 We ordered a couple desserts (they only had 2 to choose from!) to split among the table: fried green tea ice cream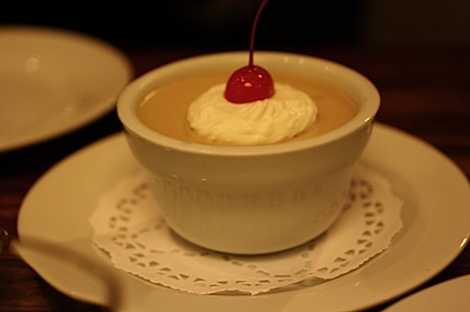 …and a coconut custard. Two coconut dishes in one meal! That's different. I can hardly find a restaurant to get ONE! lol
The green tea dessert was ok, but the coconut custard was super yum.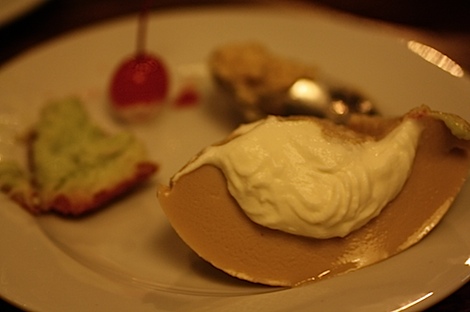 My dessert sampler plate had a little bit of each. Well…a little of the ice cream and half the custard.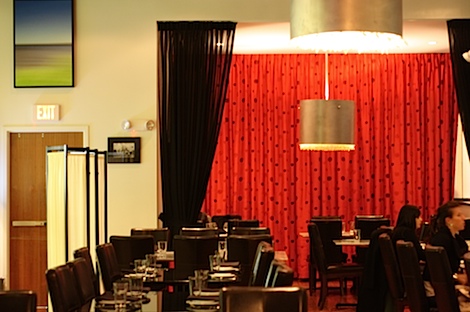 Such a great dinner with great friends and with a perfectly sweet ending to the evening!