This afternoon, hubby and I took advantage of the fantabulous weather to do a hiking trail with Kath, Matt, Emily, + Casey. The weather was in the mid-seventies.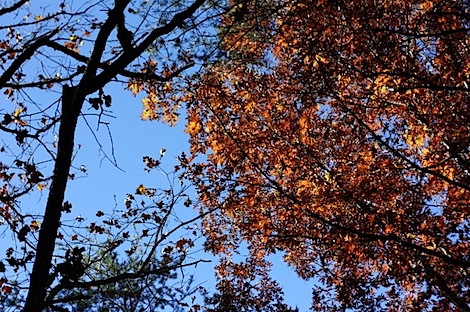 The sky was bright blue.
We carpooled with Kath and Matt and were ready to hit the trails before we knew it.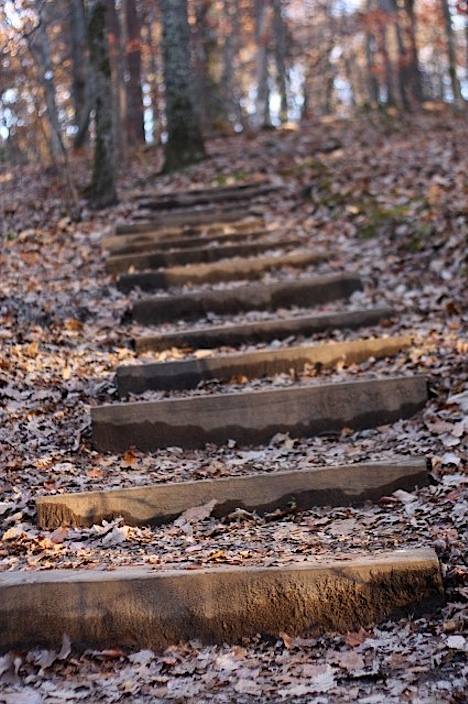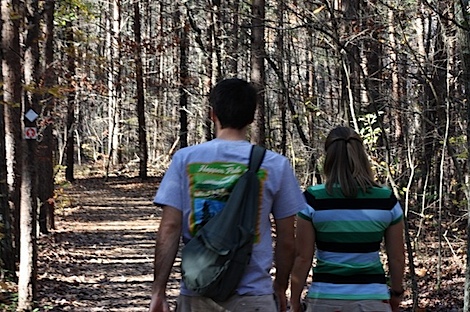 The trail started out nice and smooth with slow rises and falls in elevation, mostly heading upwards.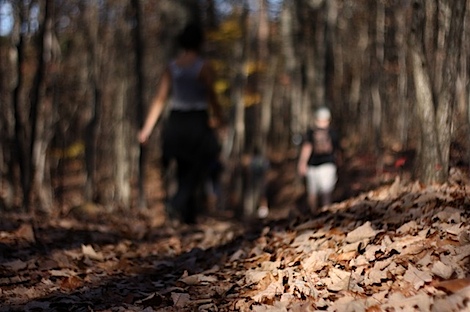 Kath and I shared a DSLR for the trip – it was nice to be able to take turns carrying the camera and taking different shots in turn. You'll have to thank her for lots of the photos – I can't even remember exactly which ones we took sometimes…lol.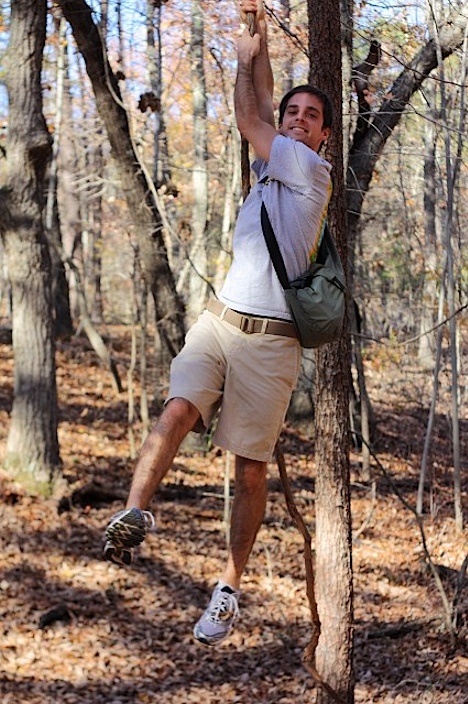 Matt found a vine to climb. Luckily, this one wasn't hairy.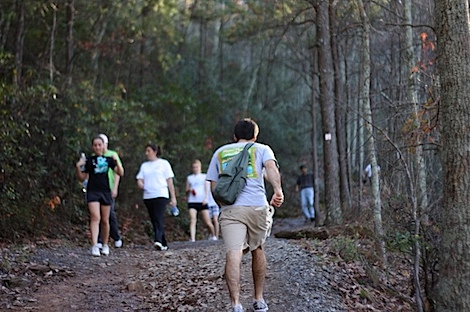 After the trail, we hit a road near the top of the hike. It was surprisingly steep.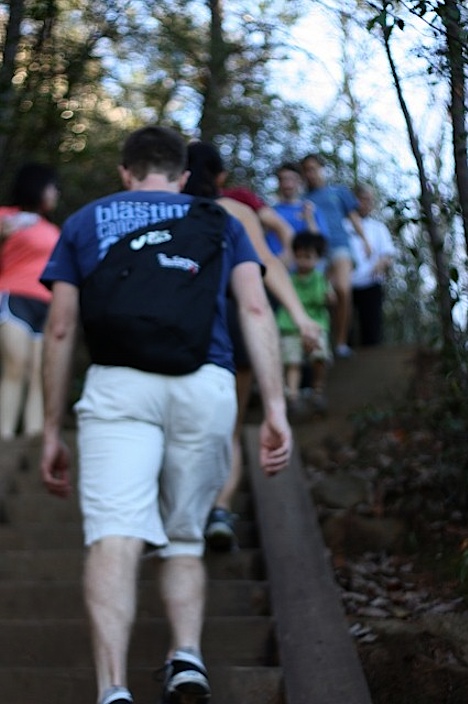 After the steep road, we hit an even more steep stair case. I was pretty winded by this time and wishing I had had some pre-workout fuel instead of just breakfast, but I knew we had a good snack waiting for us at the top.
After the tall staircase, we were at the TOP! Check out the QC in the background!
We did some couple's shots at the top.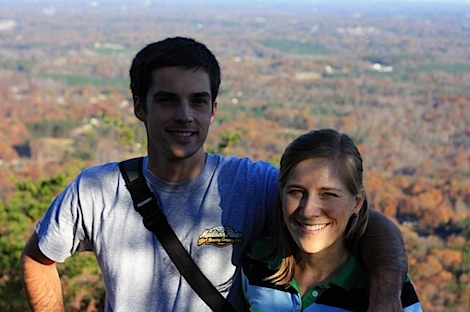 Matt + Kath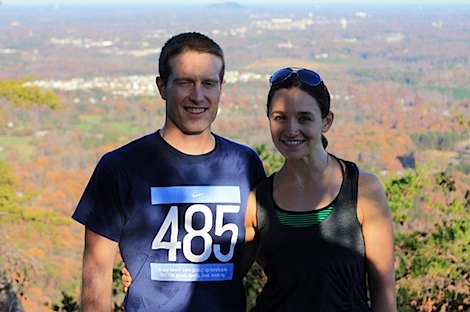 Casey + Emily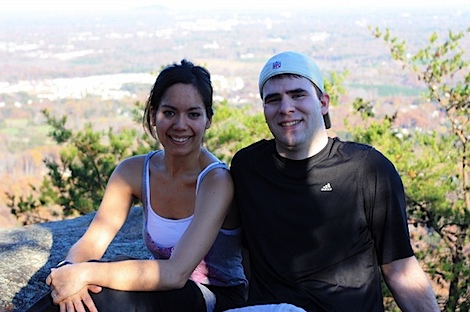 Me + Hubby
The best part about being at the top, besides the view, was that it was snack time! I was ready for some serious water intake and needed some fuel for the trip back down.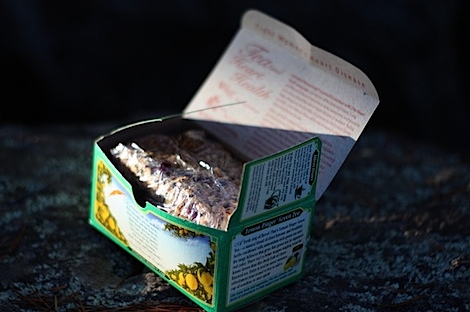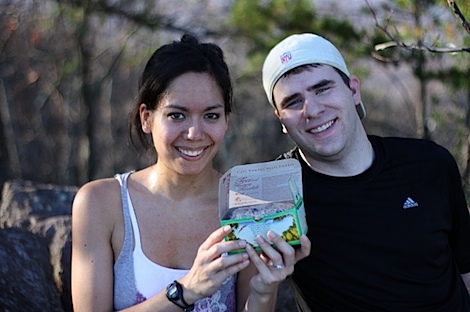 I packed my homemade granola bars in a Celestial Seasonings tea box so they didn't get squished or broken up in my backpack on the way up.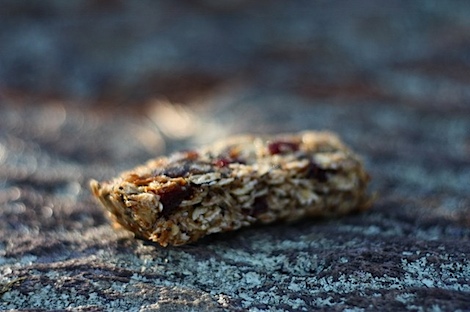 I didn't get a chance to sample the bars before we left, but they were AWESOME! So tasty! Thank goodness since I had one for everyone and it would have been pretty embarrassing to bring something that wasn't good. lol.
I used an Ina Garten recipe (click here for my adapted version) but made some healthy substitutions to up the nutritional value. I was feeling exhausted by the time we hit the top of the trail, but the bars gave me plenty of nutrition for the trip back down. I felt so full of energy! These granola bars were the perfect snack for our hiking and trail adventure.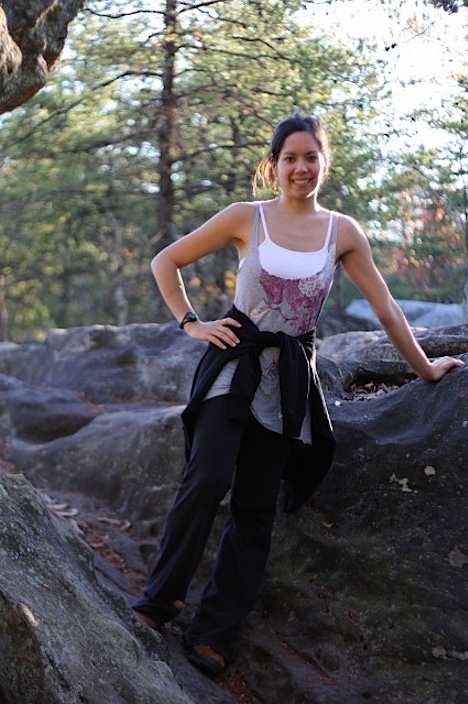 The trip back down was pretty steep and rocky, but I thought it was a lot of FUN! I was a bit worried about my still-hurt leg but I felt pretty great the whole trip. I guess I need to remind myself that I'm stronger than I think I am sometimes.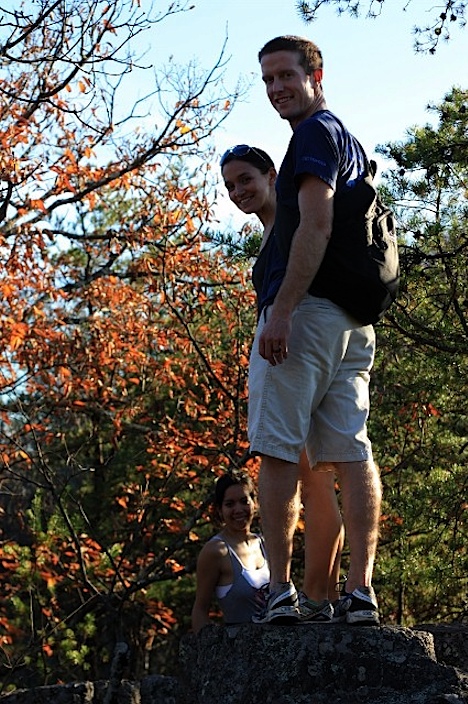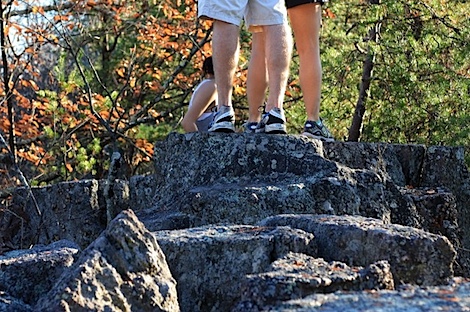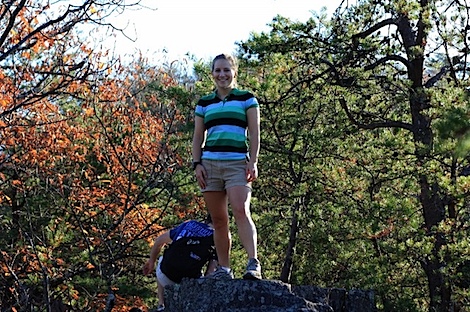 Rocky rocky rocky trip down!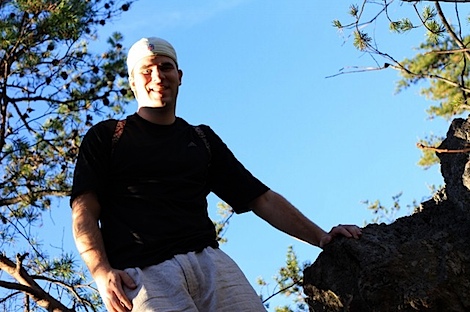 Hey baby!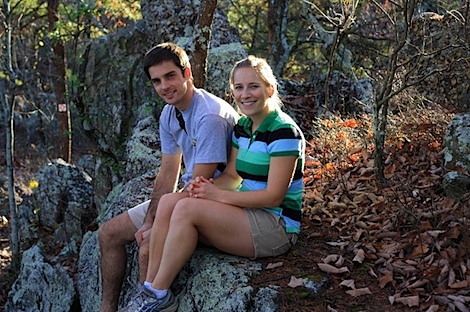 Love this photo – the lighting – the ambiance – they're so cute together!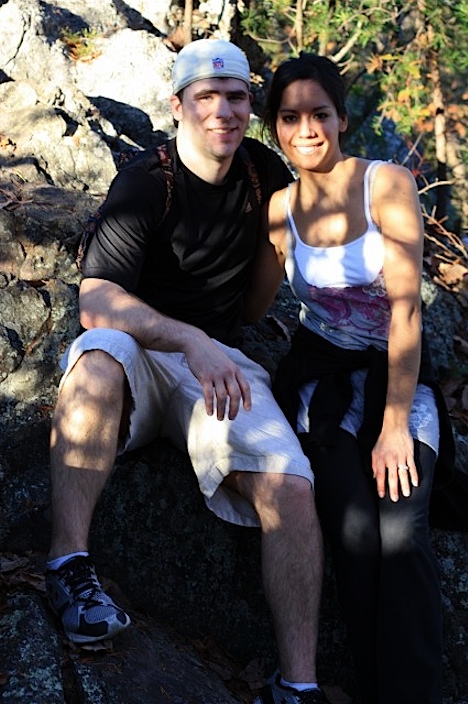 Hubby and me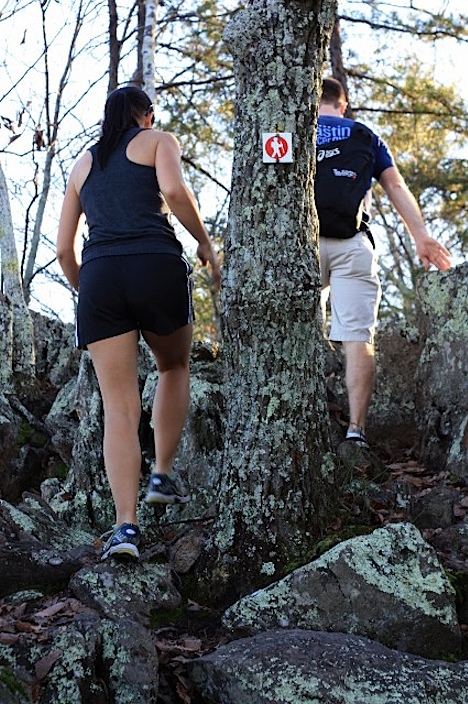 Steep stuff!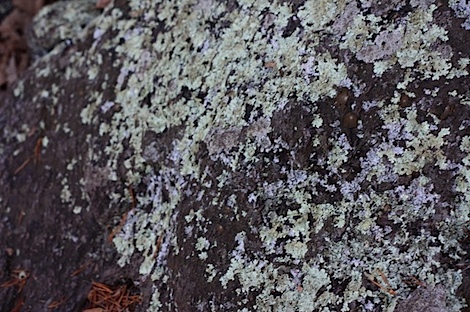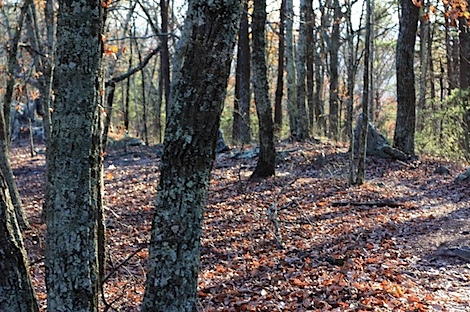 Beautiful au natural trail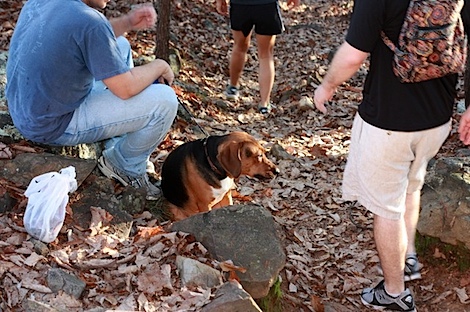 We saw a ton of dogs on the trails! I don't think our little Bailey would have made it though. Not without being carried! lol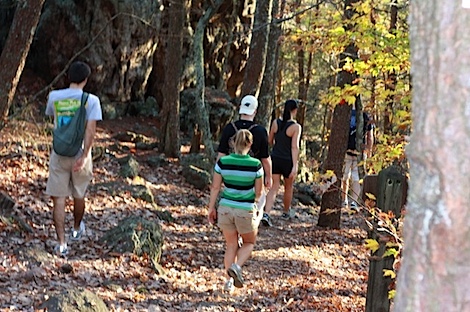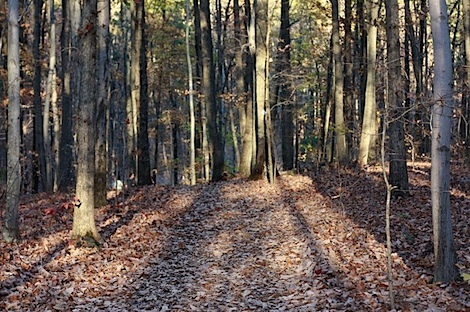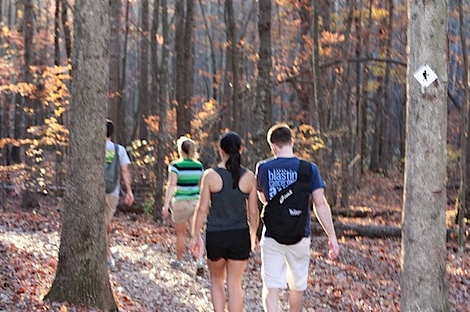 On our way out. Things leveled out as we neared the exit.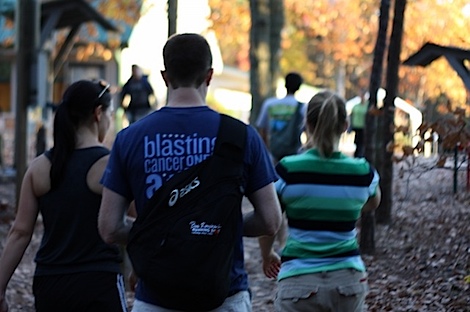 Civilization! We made it! Phew what a fun 6 miles!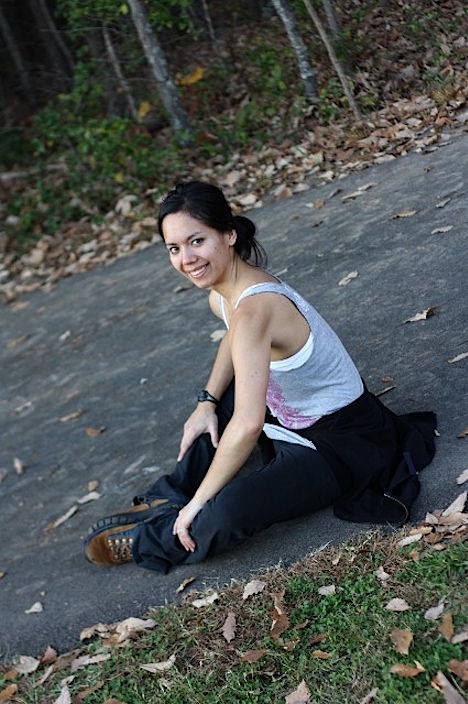 After a quick stretch, we were back on the road home.
It's been too long since I've been out hiking and walking the trails. My dad used to take our family on little day trips to the mountains all the time but I haven't been much on my own. I'm so glad we met up with Kath, Matt, Emily, and Casey for an outdoors adventure – we had a blast!