The funny thing about having a nearly empty house is that it's sometimes terribly difficult to figure out where to start. Do you get furniture and then curtains to match that? Or buy curtains first and get furniture to match that? We've decided to start with rugs.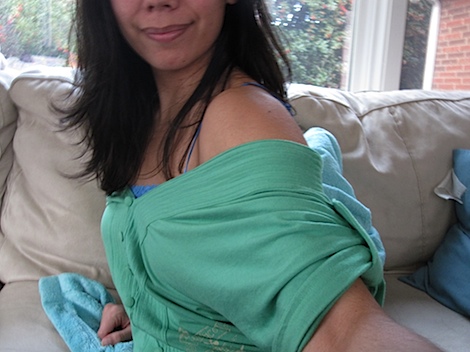 For Flaunt It Week, I wore a top that sometimes falls just off my shoulders to show them off. There are many parts of my body that I am extremely critical about but my shoulders are one thing that seem to always be the same size and shape and I love them!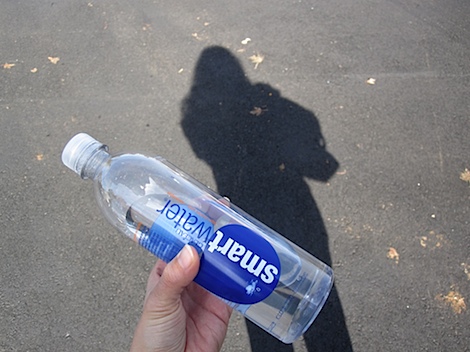 Hubby and I got some water together – 1 smart water bottle leftover from the previous day and a plastic water bottle filled with Brita-filtered water.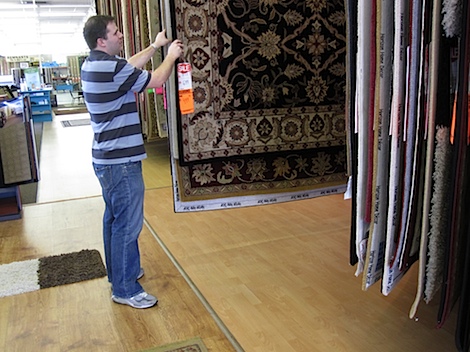 We've looked at rugs at furniture stores and random rug shops, but today's first stop had a lot of options we liked.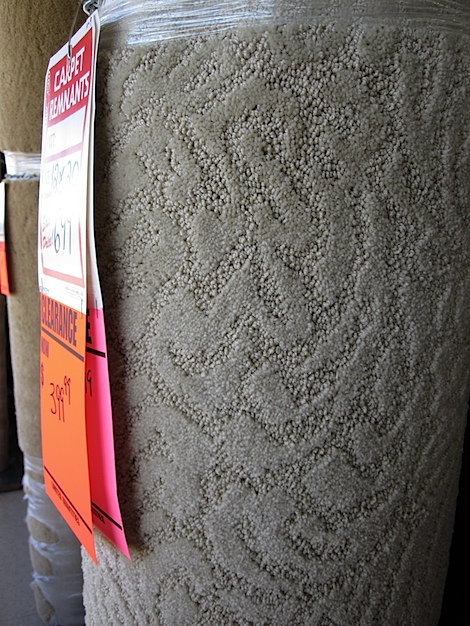 We even found this carpet remnant on sale that we may have converted into rugs. I like how the color is neutral but there's some personality in the mix with the pattern.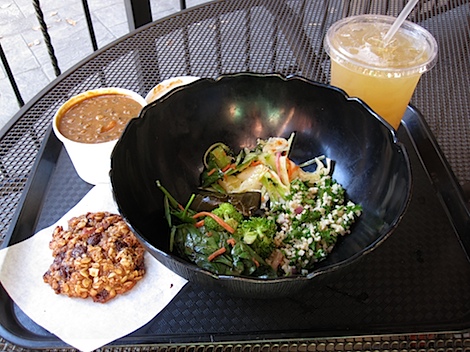 We decided to check out a couple more stores before making a decision, but needed food first. We hit up Earthfare.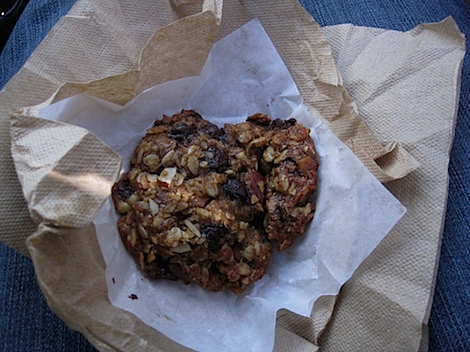 I got a random assortment from the cold salad bar: tabbouleh, chicken spinach salad, and a stuffed grapeleaf, plus lentil soup and a whole wheat chocolate chip cookie.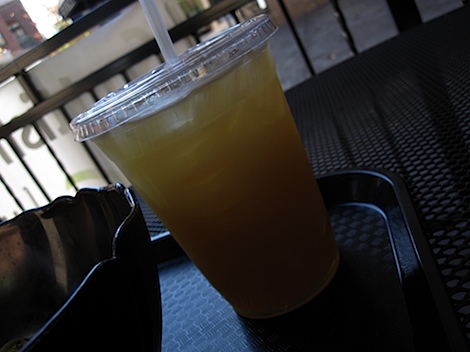 I couldn't resist an iced lemon yerba mate tea.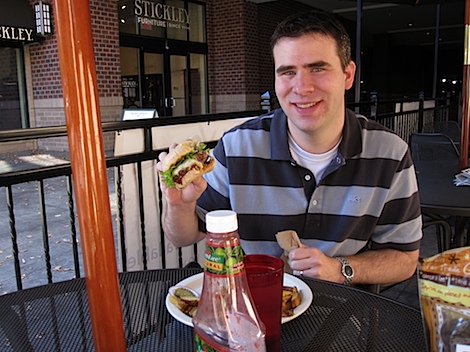 Hubby got another Earthfare burger – this time the Sante Fe with guacamole, pepper jack cheese, and chipotle BBQ sauce.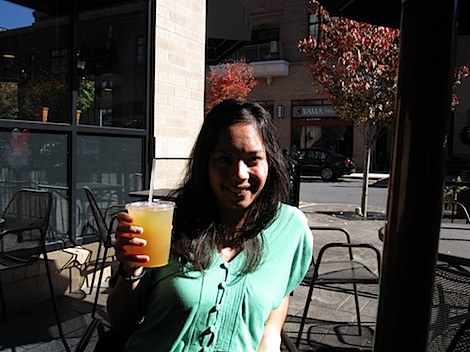 We ate outside to enjoy the beautiful weather – I found a nice spot in direct sunlight. I normally don't like direct sunlight, but it felt GREAT on Saturday!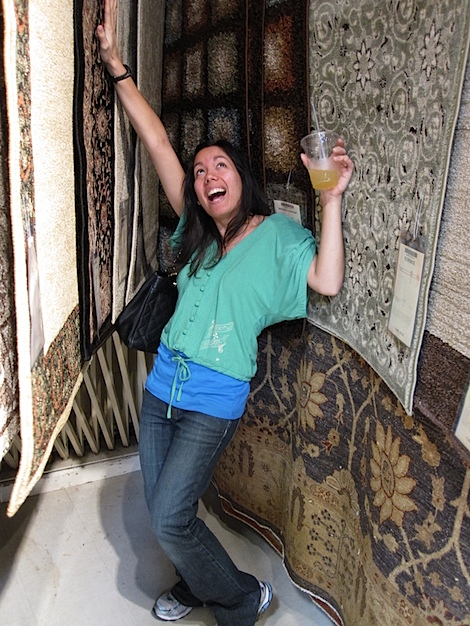 Hubby and I checked out another rug store. I thought the gigantic racks would swallow me! Luckily they didn't and I escaped safely.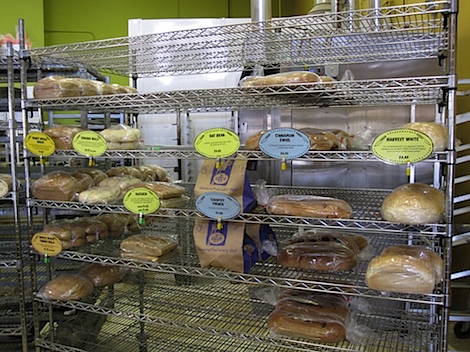 After rug shopping, hubby and I swung by Great Harvest to get bread for the week. We picked up the LAST Oat Bran (yes!) and a Cinnamon Swirl (made with whole wheat, I think).
After completing our shopping for the day, we went home to measure a couple rooms. We think we've made some decisions to at least get enough rugs for 2 rooms…yippee! It will be so nice to finally start putting things together in our house! Can't wait!
Next up, wedding fun…