I had plans to make hubby's usual b-day dinner – steak (like the kind I made the first year we started dating)
Hubby and I ventured out in the icy weather to hit up the grocery store and hubby requested Ina's Beef Brisket for his special dinner. I was happy to oblige since I love that dish, too.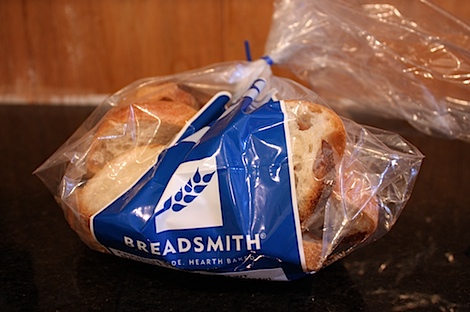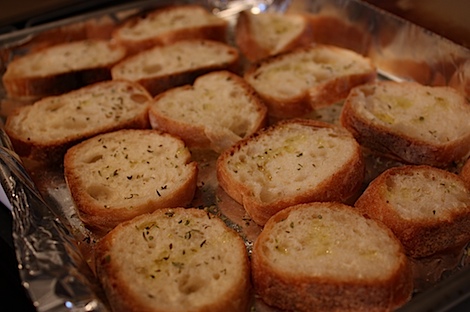 First, we made some crostini with some baguette slices drizzled with EVOO and spinkled with some oregano then broiled until toasty.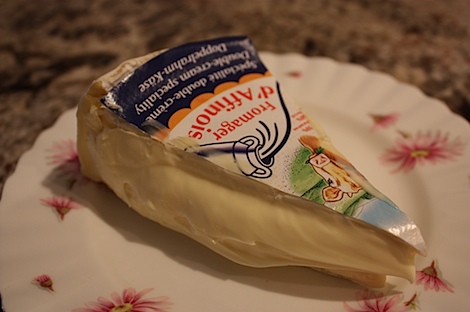 We enjoyed the crostini as an appetizer with some Fromager d'Affinois (a brie-like cheese) while our brisket baked away.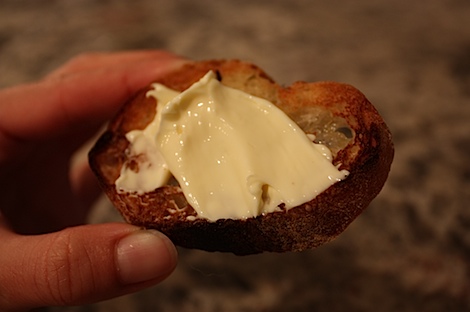 Nom nom nom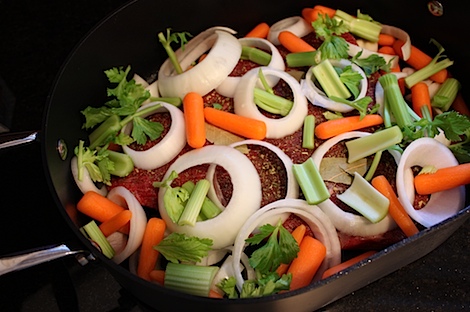 Here's the brisket with the veggies pre cooking.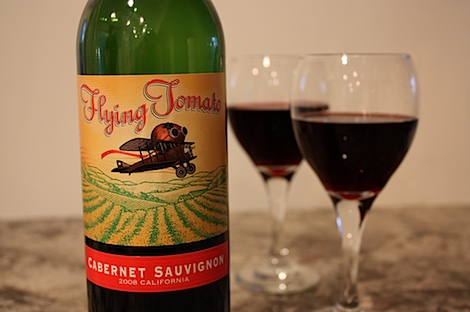 Hubby picked out this Flying Tomato Cabernet Sauvignon to enjoy with our special dinner. It was really good – nice and smooth.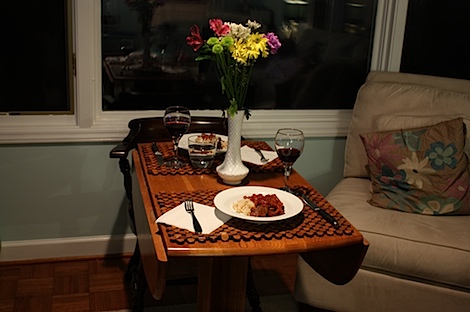 Since our dining room table is currently covered with the plateware and what not that is supposed to be in our cabinets, I found another random table to set up in the sun room for our special dinner.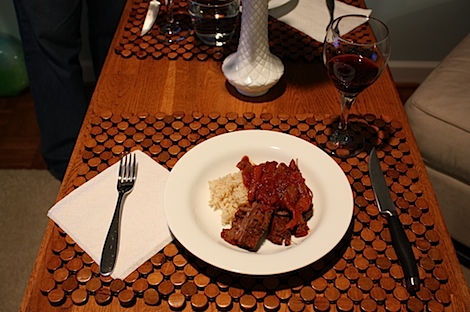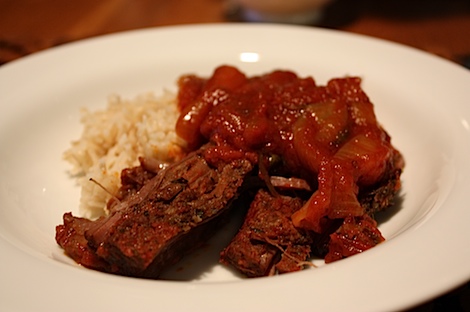 Not the most photographic dinner ever, but certainly tasty enough to make up for it.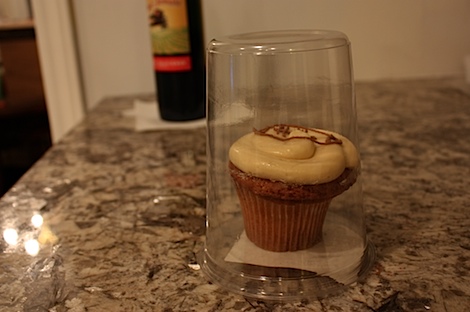 Check out this neat container my cupcake came in. Pretty cool, huh?
I was planning to bake a cake but since we were a bit late getting to dinner (the brisket takes 3 1/2 hours to cook) and since the oven was taking up the oven, we decided to pick out some sweets at Earthfare.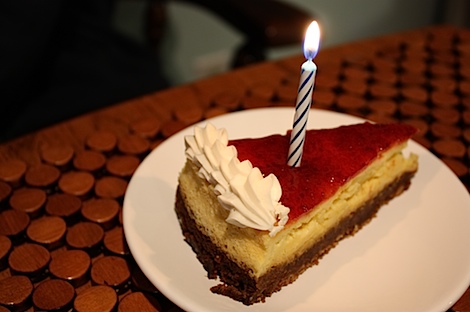 Hubby selected a cheese cake slice.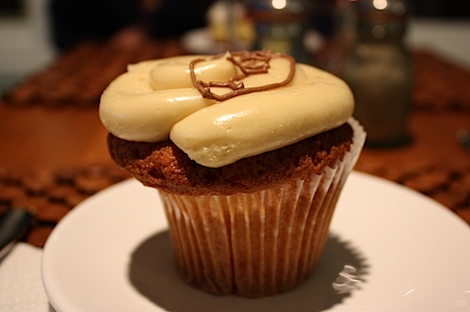 I picked up an All Natural vanilla cupcake. It wasnt my favorite. The cupcake was a bit dry and the frosting was not what I expected at all. It was sort of airy and different. It wasn't terrible, it just wasn't the best cupcake I've ever had.
Sorry Earthfare! I still LOVE your whole wheat cookies and I ADORE your vegan chocolate chip muffins. 🙂
All in all, I really don't think I did a great job with hubby's b-day this year. Guess that's what happens when you've got a billion different projects going on AND a kitchen in the middle of some serious renovations! Eek! Hopefully I do better next year!
(Still hoping to bake a cake…maybe later this week) 😉