Here's a make-up post from earlier this past week….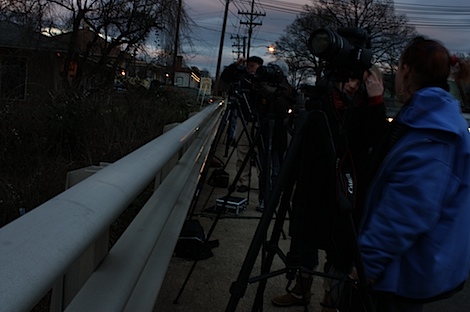 I went out with my photography class to learn how to shoot car trails. We all set our tripods up together on a bridge in town with a nice view of the skyline.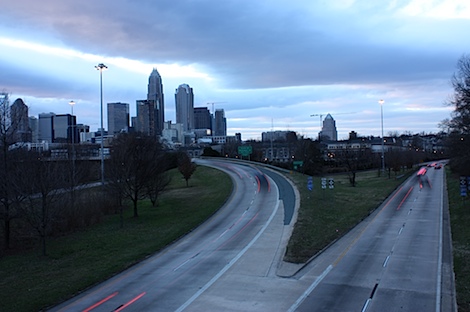 It was pretty light when we got there. I got a couple blurry cars but no trails. Not yet…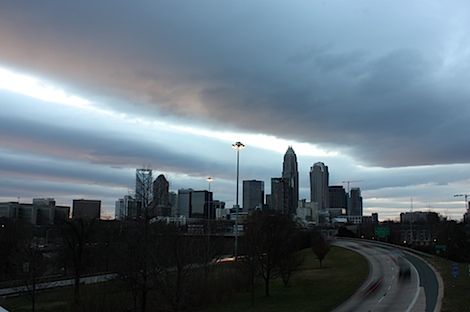 The clouds looked like they were rolling out in waves.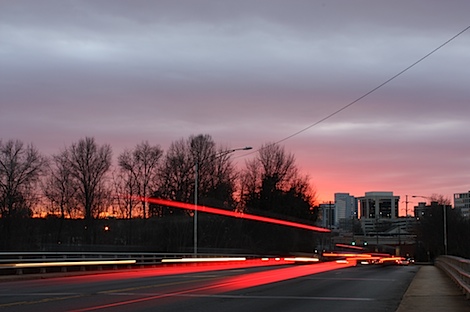 I got my first car trails accidentally when I was trying to shoot the sunset.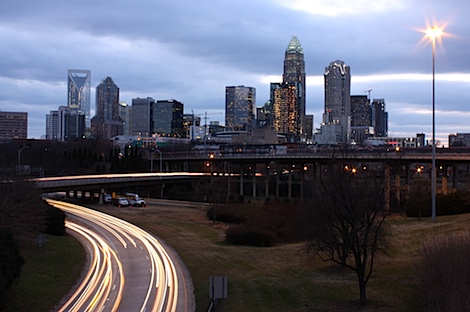 Then, as things started getting darker…they were there! Car trails! White lines of headlights.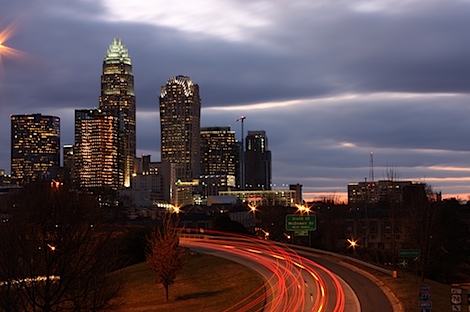 The trails got better as the night progressed.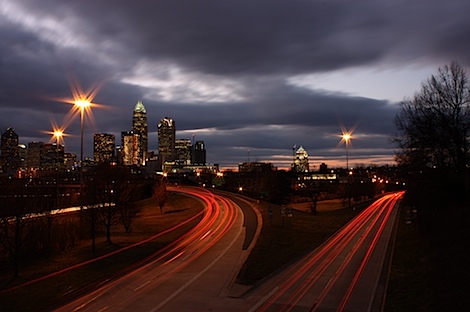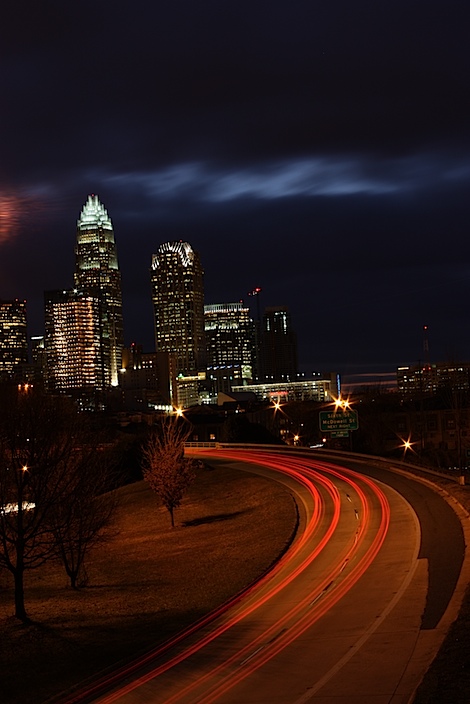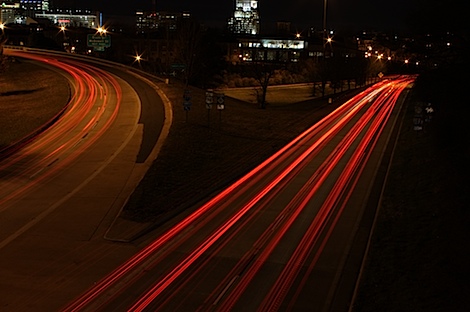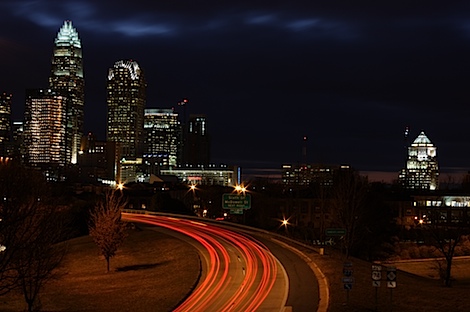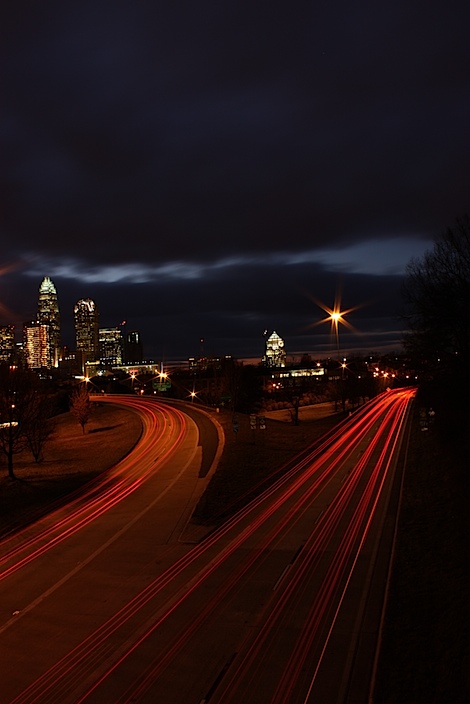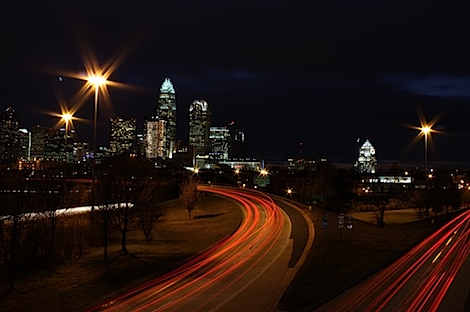 So neat! I need to try to shoot some more of these on my own! They are so fun to do!
Too bad it snowed all weekend because I didn't really get a chance to work on my homework. Eek! Better get on that!
Have a great week everyone! 🙂