So, I think I mentioned the other day that I have no kitchen. Worst part…I thought we'd get our kitchen back no later than Thursday. Now it's looking like Monday. Gah! I can't eat frozen dinners all week! I may have to cheat on Eat in Month… *sad face*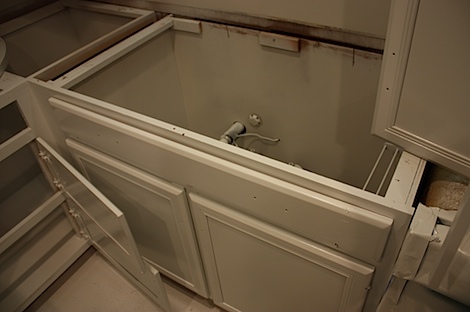 Here's where our sink is supposed to be.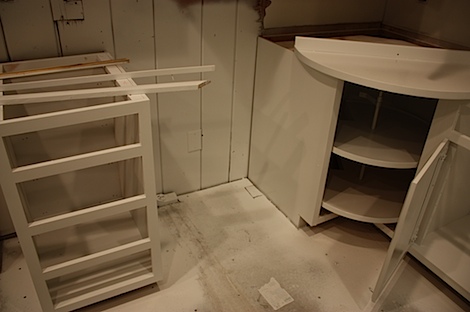 Here's where our stove is supposed to be.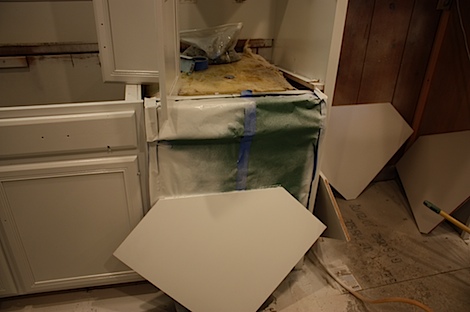 And somewhere back there is our dishwasher.
I think you see now why I may have to cheat on Eat in Month. You guys wouldn't be too mad, would you?
le sigh…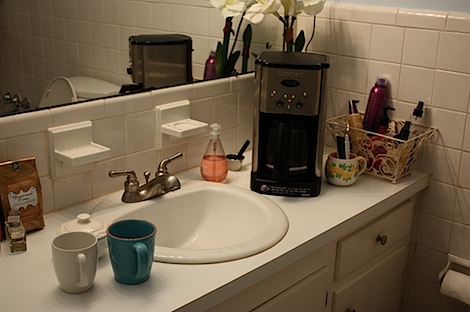 With little in the way of flat property (our dining room table is covered with stuff from the kitchen cabinets), I decided to setup our coffee machine in the bathroom. Sorry if that's gross, but when you need coffee, you need coffee and without a sink in the kitchen, this is it.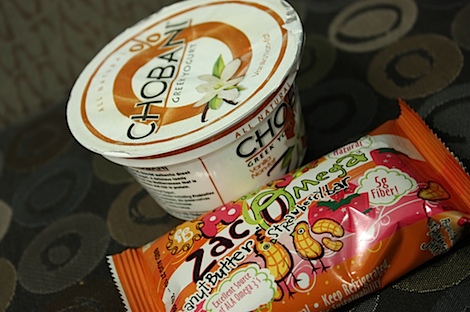 With no kitchen, I'm trying to keep things to no-cooking-necessary items. For breakfast I had some Vanilla Chobani and a Zac Omega Peanut Butter & Strawberry bar.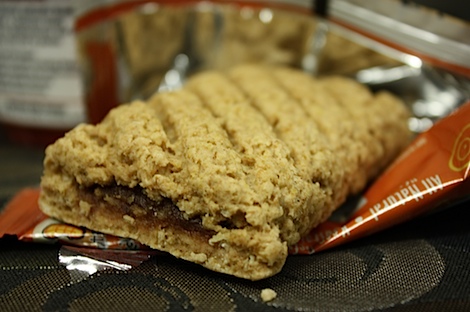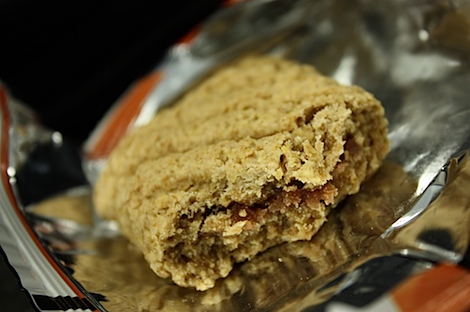 The yogurt was nice and tangy so I crumbled a bit of the bar on top. The bar was really really yummy! I would definitely buy this bar again. I also have another bar in an apple flavor and can't wait to try it.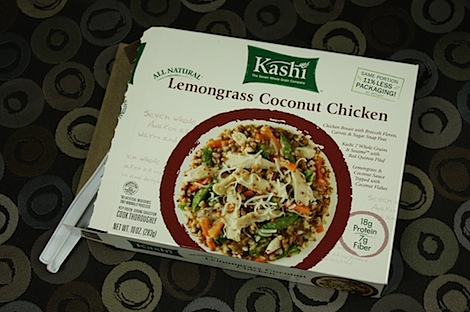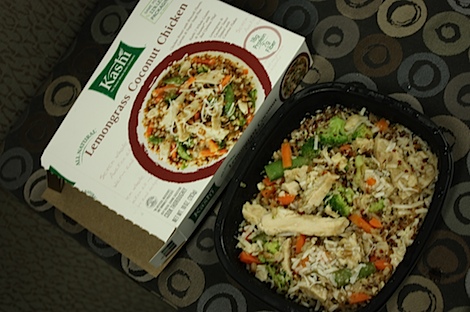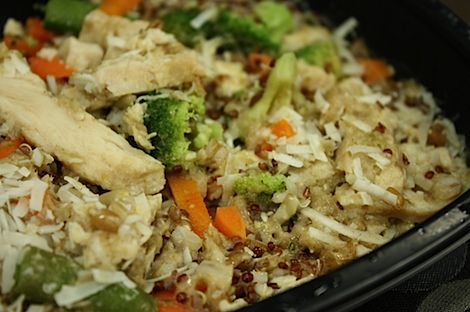 I had a Kashi Lemongrass Chicken frozen dinner for lunch.
I thought the flavor was nice and unique and I am a BIG fan of the Kashi pilaf. So glad to have some good grains for lunch.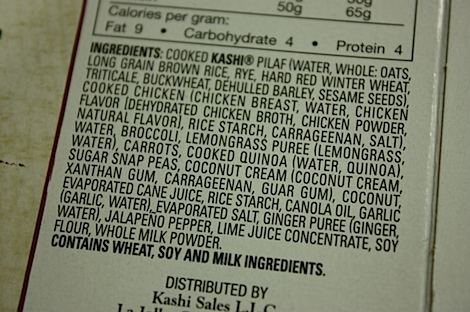 Readable ingredient list – check!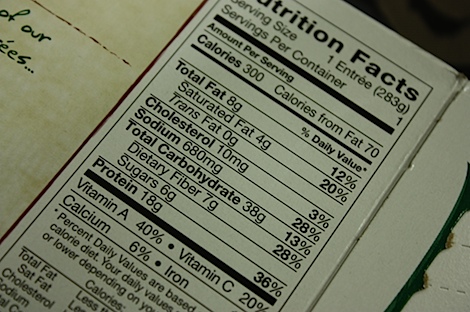 Nutrition info – not too shabby. Nice protein.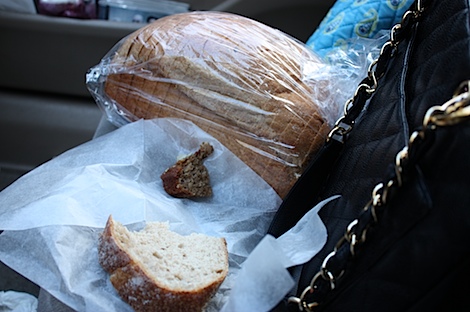 I headed out after work to buy a tripod for photography class tonight (boy are they expensive!!!) and I picked up some Great Harvest Honey Whole Wheat so I'd have something to eat for dinner.
I also scored a sample of whole wheat sourdough and a bite of banana almond muffin (samples don't count for EIM).
Then, I was off to Photography class! I was running late, though…eek!