Hubby and I made a quick breakfast date trip to grab bagels.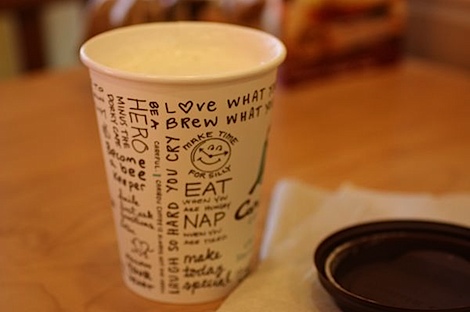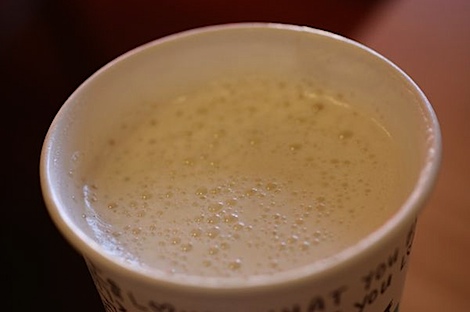 I normally get coffee with bagels, but I couldn't resist a tea latte fusion in Black Thai.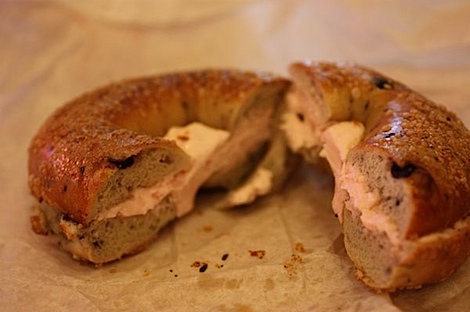 I celebrated Bagel Day Friday with a blueberry bagel and strawberry cream cheese. I ended up wiping off most of the cream cheese, but I still liked the flavor.
Since I've focused more on the quality of the foods I eat (i.e. whole grains vs refined, etc), I find that I have a harder time eating bagels. They just don't seem to have any nutritional benefit. When I can enjoy a big bowl of oatmeal or a slice of Power Toast just as much, it's like why bother eating the bagel? I guess I bother because I still think bagels are tasty and like to eat them once in awhile, whole grains or not.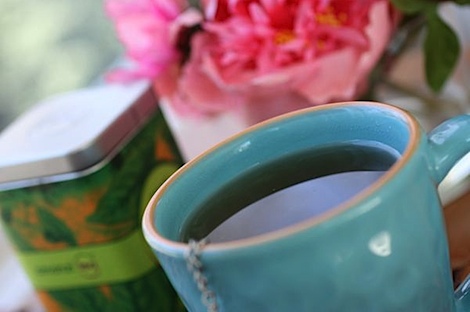 I had two cups of hot tea today – 1st a tulsi chai masala and 2nd a cup of strawberry amanzi tea. Mmm…that strawberry tea is so good!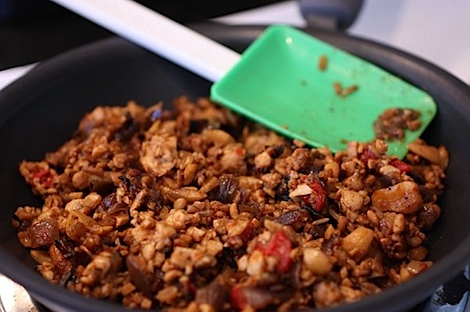 I re-heated my leftovers from last night – Spicy Thai Cashew Tempeh – a Clean Food recipe. The smell of tamari was intoxicating! Yuuuum!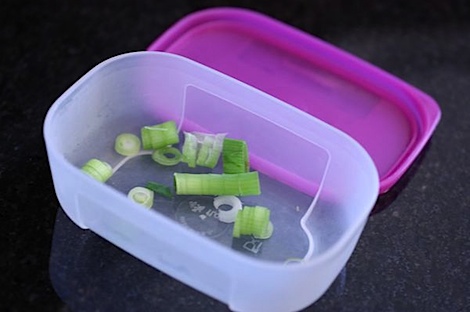 I even had some leftover chopped scallion yesterday.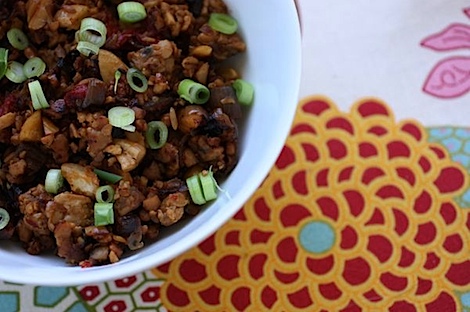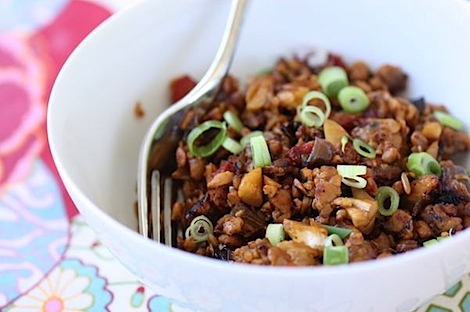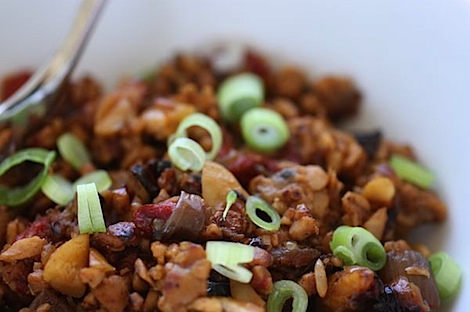 The leftovers tasted great (and you guys know I dont like leftovers). Even hubby asked for a bite.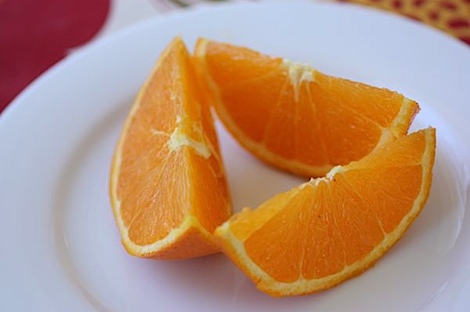 organic navel orange.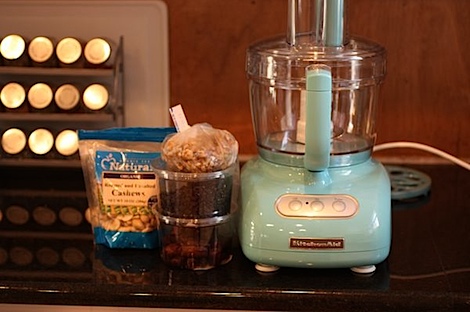 I busted out my Martha Stewart blue food processor for a kitchen experiment, after work today.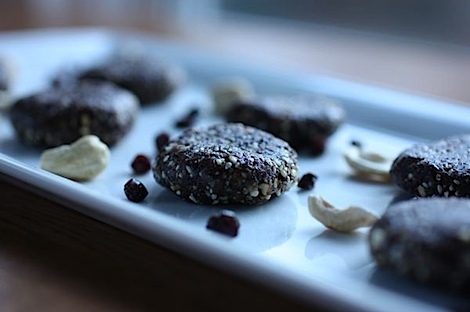 I busted out some fun Larabar-inspired snack bites. Details and recipe going up tomorrow. Tonight was pretty busy. *update* recipe posted – click to see my Chic Energy Bites in Currant Crave. 🙂 So easy – so tasty – so good for you!
I did manage to taste test 3…to make sure they were good before I posted the recipe of course. 😉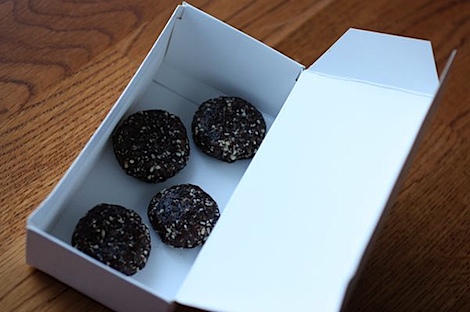 As soon as work ended, I put together my experiment, then packed up a birthday present (including some of my goodies), changed and hit the road.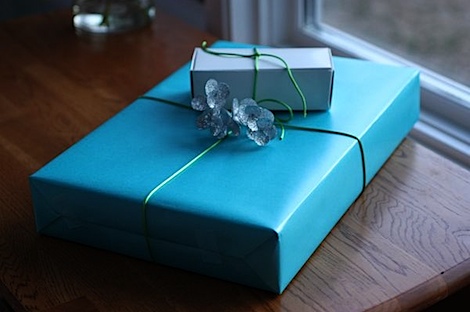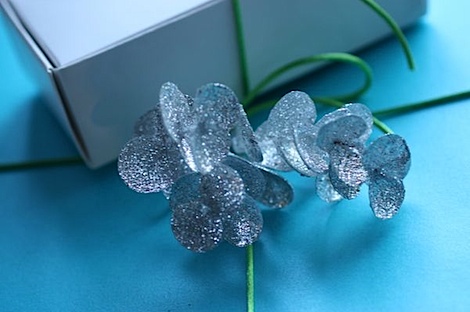 Love this turquoise wrapping and simple sparkly topper. The sparkles make the simple wrapping shine.
I met up with friends to celebrate Megan's birthday. We hit up a local Italian restaurant.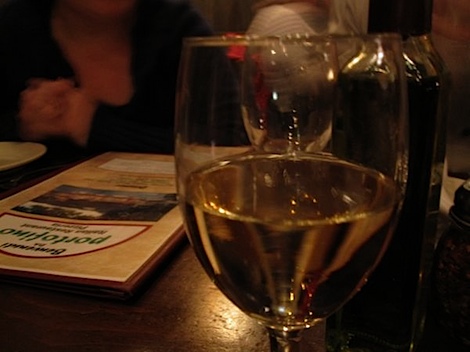 Pinot grigio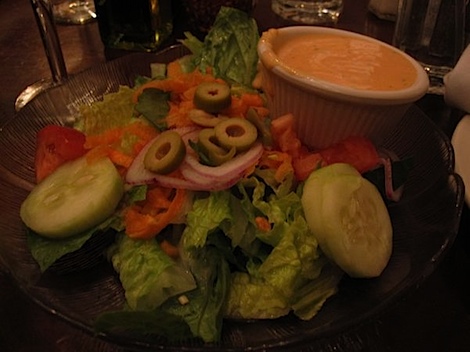 Salad – with house tomato dressing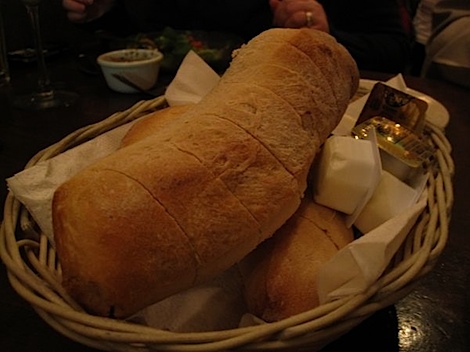 Bread basket
I love my carbs. I love bread – especially fresh bread served at restaurants – when it's crispy on the outside and doughy in the middle as though it just same out of the oven. Mmm….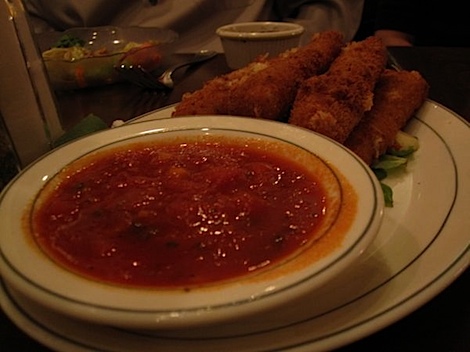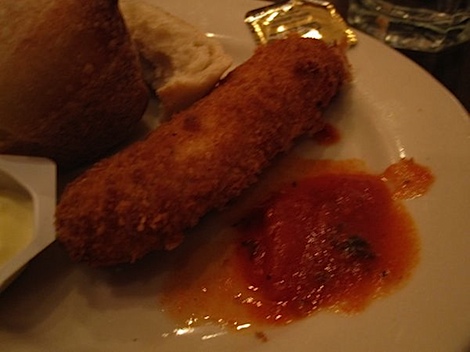 Our table ordered cheese sticks to share. I had to indulge.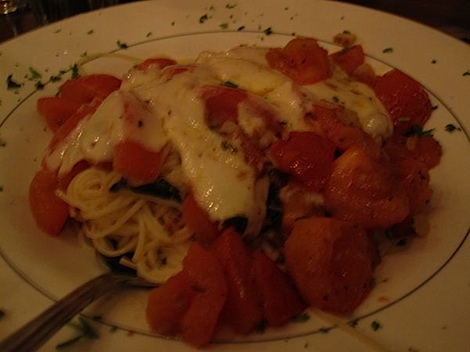 My friend Kat ordered a dish I was considering – pasta with fresh tomatoes and buffalo mozzarella.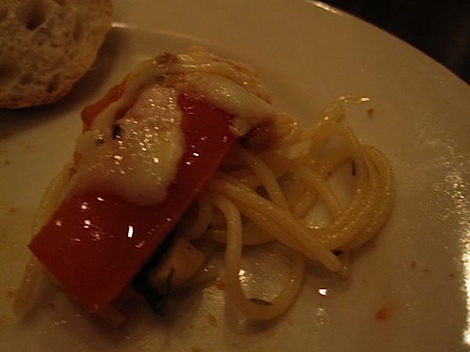 She even traded a bite of her food for a bite of mine. Thanks friend!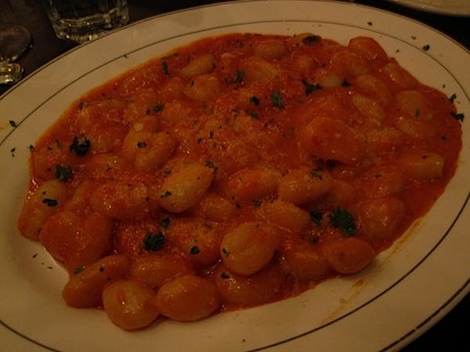 I got the gnocchi. The restaurant makes their gnocchi from scratch in-house, so I had to try it out. So chewy and tender with a lovely tomato/mozzarella sauce. I wish they would have topped the dish with some fresh basil or something but overall it was quite tasty.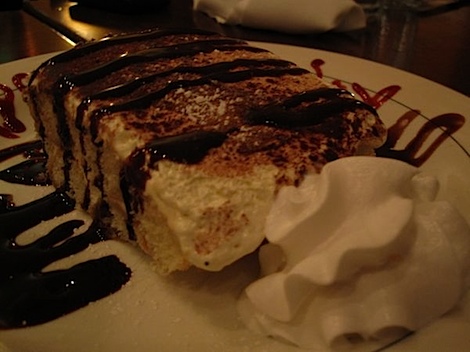 A tiramisu for the birthday girl and our table.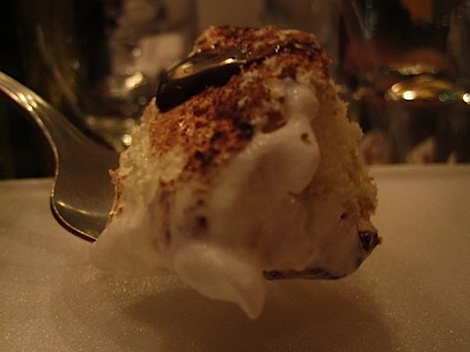 I had a bite – it was suuuper tasty!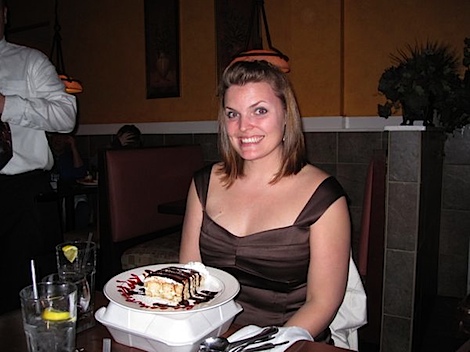 Our beautiful birthday girl.
Happy birthday Megan!!!
(yes again :lol:)
Reader question: What's your favorite thing to do to celebrate a friend's birthday?