Early Day Eats
Since I didnt get my coconut milk oatmeal yesterday, I decided to have it today.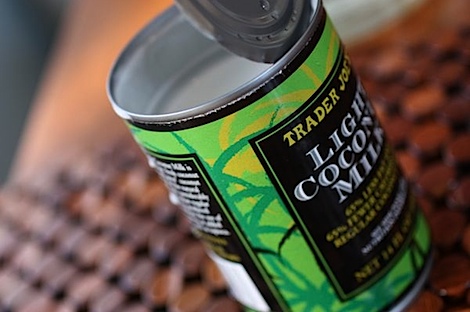 Coconut milk is so good in oatmeal. So good!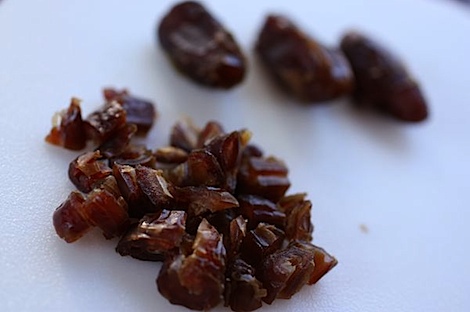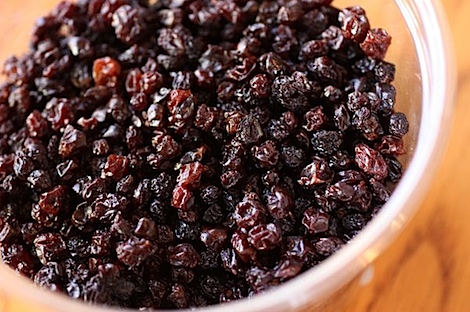 I also added in more dried fruit goodness: black currants and dates.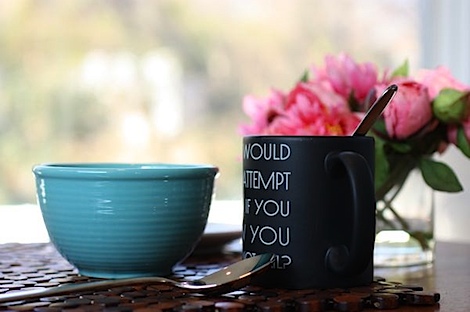 Beautiful sunny morning!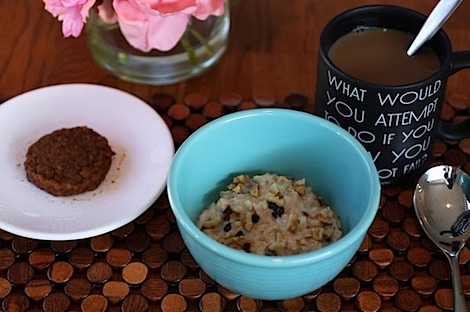 Oatmeal with a Morningstar "sausage" and my Larry's Beans coffee. Love this coffee – and the company.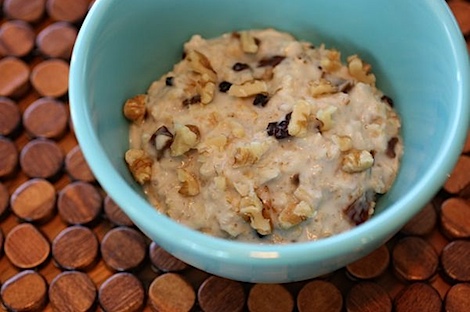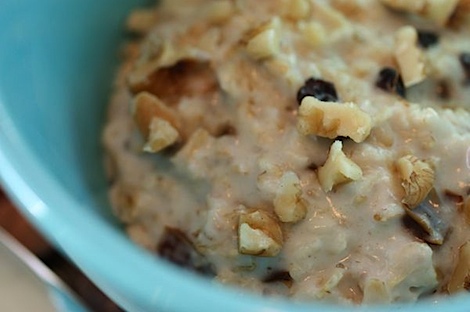 Coconut Date Currant Oatmeal
Add to a pot:
1/3 light coconut milk
1/3 water
1/3 Quaker rolled oats
1/2 tsp chia seed
Cooked stove top till thickened. Stirred in 4 chopped dried dates and a handful of currants at end of cooking to warm through (I don't add my dried fruit early on because I like the chewy texture of dried fruit, which I think is lost when it's added early because it soaks up the liquid and plumps up).
Toppings: simply chopped walnuts
Coconut milk in oatmeal is amazing. It totally adds another dimension to the flavor.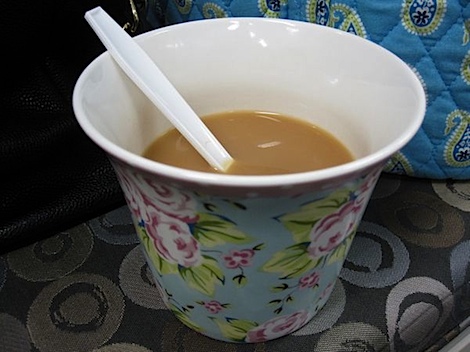 Hot black tea with cream and sugar to help me wake up at work.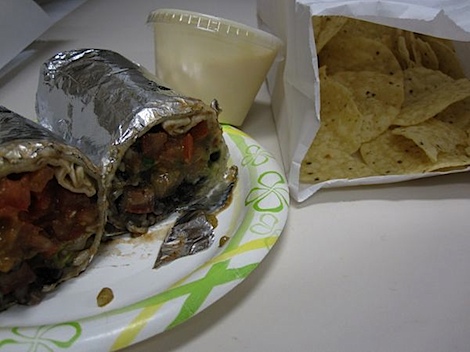 I had a frozen meal to eat for lunch, but I got the craving for a burrito, chips, and dip. Though I used to eat out the majority of the week days for lunch, lately I've been doing really good about eating in. I like to still go out once in awhile – especially when I have the opportunity to take a quick walk break to get food.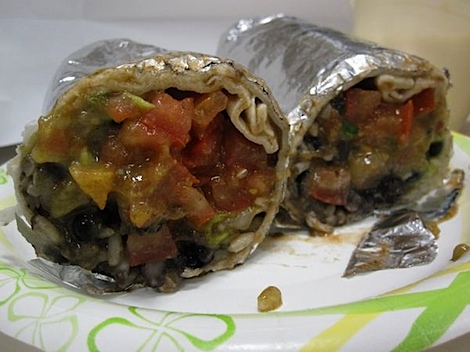 While I've had a really easy time going meatless for Lent, there are some situations where I miss meat. Today was one of them. I always get chicken of beef burritos. I really wanted to order a meat-burrito, but I went veggie. Today I got rice and beans with guacamole, salsa, and tomatoes.
Surprisingly, I didn't miss the meat terribly when I was eating my burrito.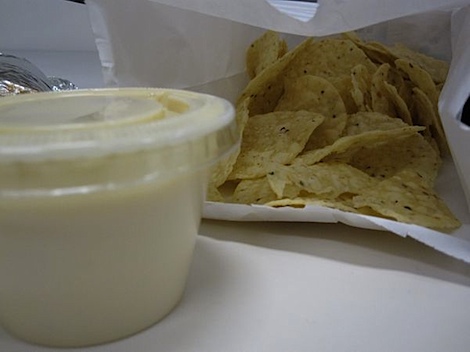 I also got some chips and queso. I know the cheese is terrible, but I haven't been able to curb the urge for hot, gooey cheese. (this is my before shot)
I did fill up on the burrito first, so I didn't quite finish the chips or queso. (this is my after)
*
*
*
Impromptu Zumba
I made an impromptu trip to take a zumba class about 40 minutes away. Since the class was so far away, I was a bit late and only got a 45 minute workout in, but it was totally worth it. I was feeling really tired after work, but I felt so energized after class! I love how zumba really livens me up. 🙂
I did some minor stretching and had an Aria protein shake after class.
*
*
*
Clean Tempeh
Pizza was sounding good after my workout. I get lazier and lazier about cooking the later it gets. It wasn't till about 8:30pm that I got home. I've had a lot of food dates "out" this week, though, and it really helped that I planned what I'd make tonight yesterday. And, I purchased the groceries for tonight's dinner yesterday. Yay for planning!
I've started unpacking more stuff from our basement, including some cooking books. I pulled out my Clean Food cookbook recently since I remembered it has lots of good vegetarian recipes (perfect for a meatless Lent).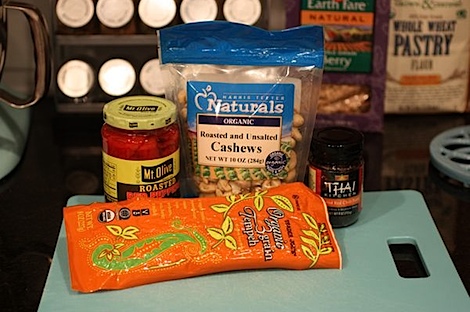 I decided to make Clean Food – Spicy Thai Tempeh with Cashews.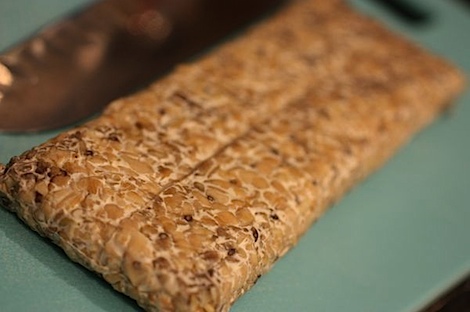 I finally got to use the tempeh I've had in my fridge for forever. (it was set to expire next week, so that helped me select a recipe)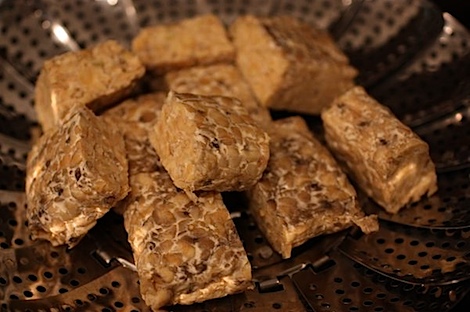 I chopped the tempeh into large pieces and steamed it.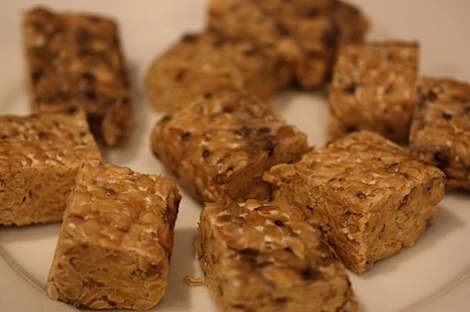 Once it was done cooking, I let it rest on a plate to cool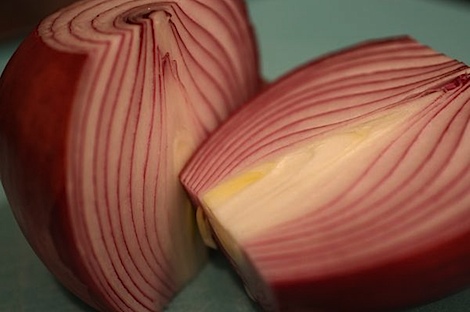 Aren't red onions pretty?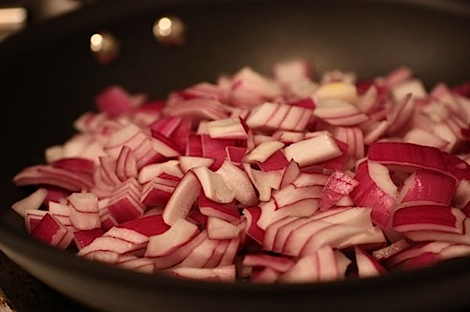 I caramelized the onions before…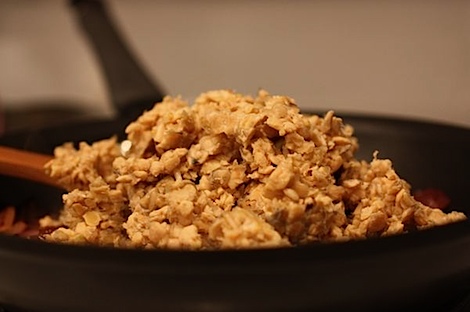 Crumbling the cooked tempeh into the pan. The cooked tempeh crumbled very easily. I love the idea of cooking tempeh this way and already have some ideas for more ways to use it in this fashion.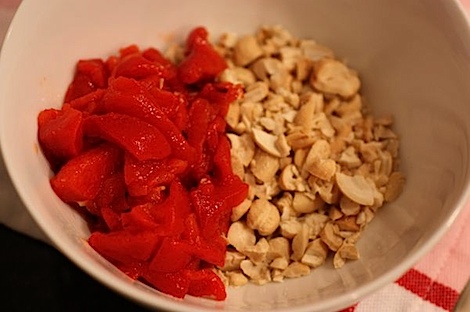 Roasted red pepper and organic cashews – to cook with the tempeh.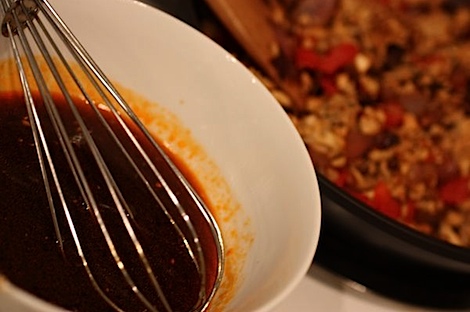 Sauce – ready to add to finish.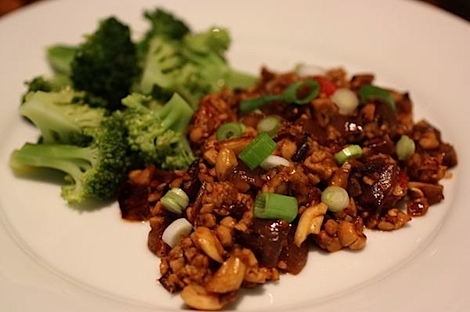 Spicy Thai Tempeh with Cashews – served with steamed broccoli, drizzled with a bit of melted organic butter.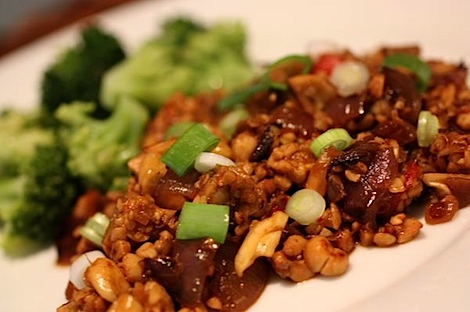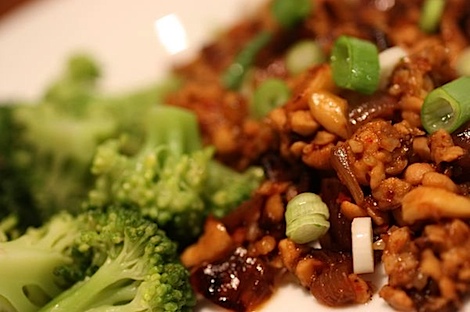 I LOVED this! The flavors were perfect. I didn't think it was spicy at all, but it was tasty.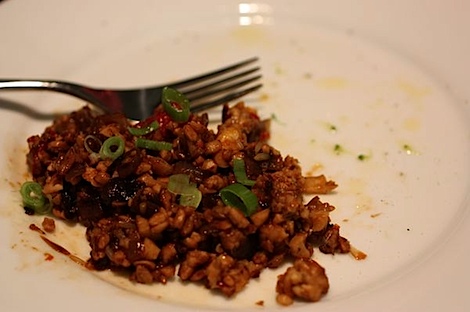 I even got some seconds.
Total winner!
Coconut Milk Hot Chocolate
Since I had an entire can of coconut milk open from this morning, I decided to try out some coconut milk hot chocolate.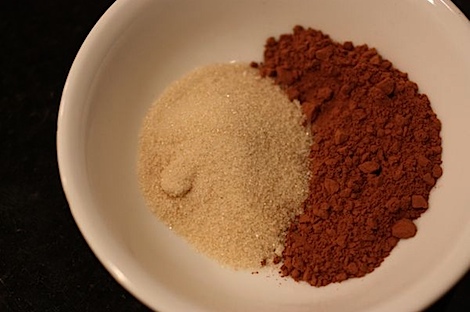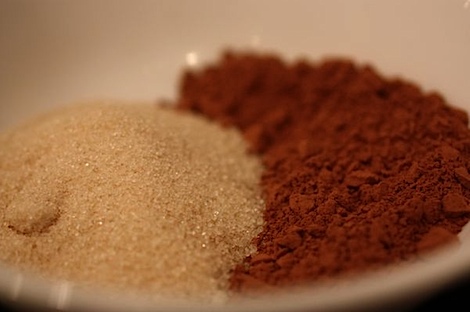 Organic sugar and unsweetened cocoa powder.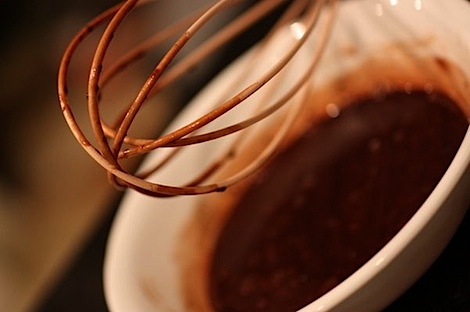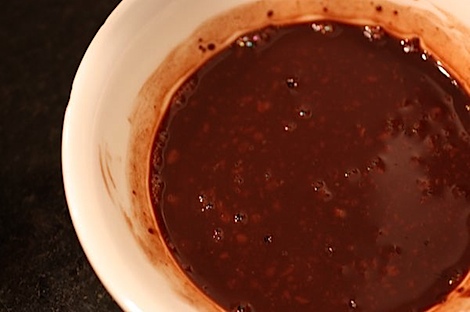 Mixed up with hot water.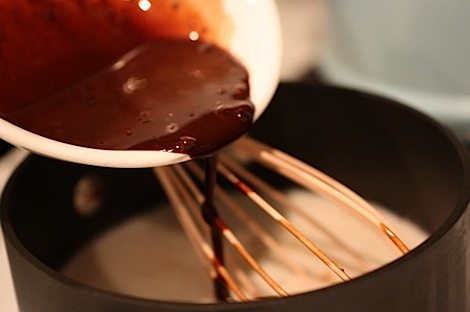 Into my oatmeal pot, which I used to heat my coconut milk stovetop.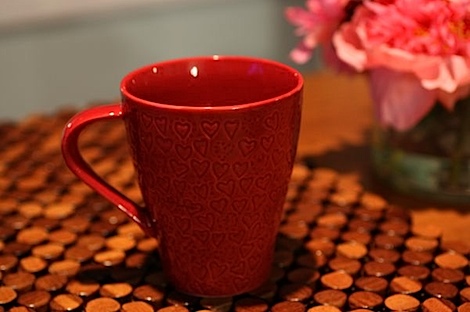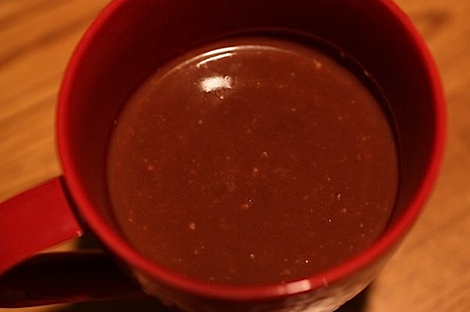 So rich, so tasty. I need to work on the recipe before I post it here on TCL though. 😉
Tidbits
Check out MyRecipes.com for 10 Mexican recipes under 300 calories (click). And yes, I did say yesterday that society may be too number-crazy when it comes to diet, but I do think calorie counting can be useful. I used calorie counting, personally, in the past to work on portioning and make sure I ate enough food. Also, I scanned some of the recipes and they look to be based on whole foods AND low calorie!

I'd love for people to weigh in on my poll and add to the discussion via comments on my question – Do you think our society has gotten too caught up in figures when it comes to their diet? Click here to weigh in.
Have you seen the twitter tag "#everydayiwakeup" – click to view – there are lots of positive ones (if you can look past the normal vulgar, random, and obscure ones, of course). Some are really inspiring.
Reader Question: What's your favorite type of hot chocolate? Regular? White? Soy milk based?