Good morning!
Poor Mister Bailey looks so bored today. I think he needs another play date!
As for moi, I'm soo tired from trying to stay up as late as hubby who went out with the boys last night. Not to mention we lost an hour of sleep…gah!
I decided to do things right today with Project Hydrate with a little visual and taste stimulation, since, as I mentioned yesterday, I do a bad job of hydrating myself on the weekends.
To help with my cause, I broke into one of my fave wedding presents…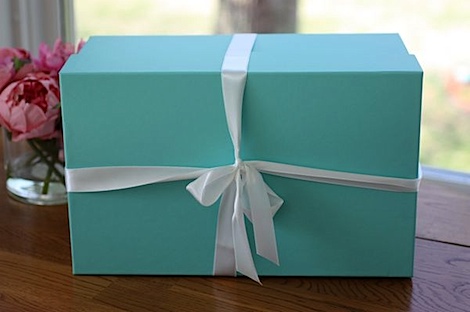 You know what turquoise boxes mean, right?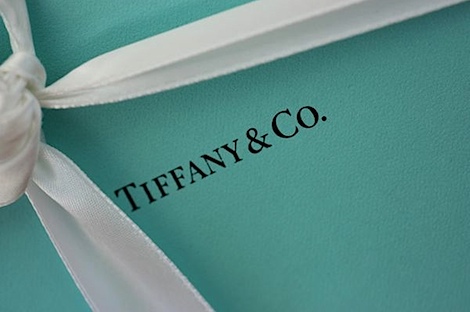 Booyah! That's right! Tiffany & Co.!!!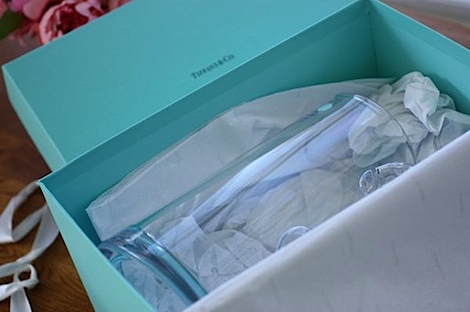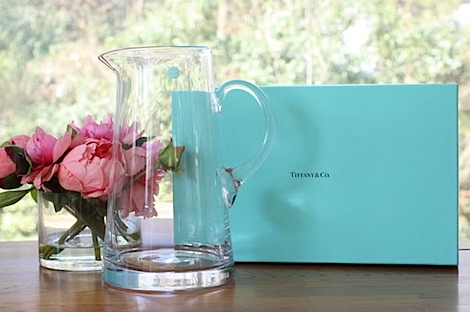 Inside, a beautiful pitcher! So gorge!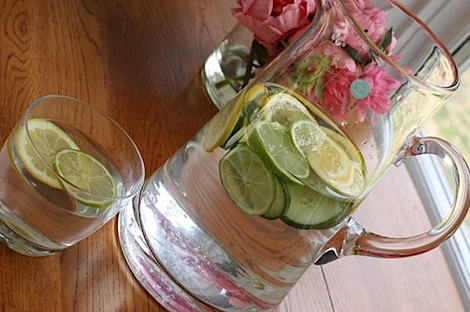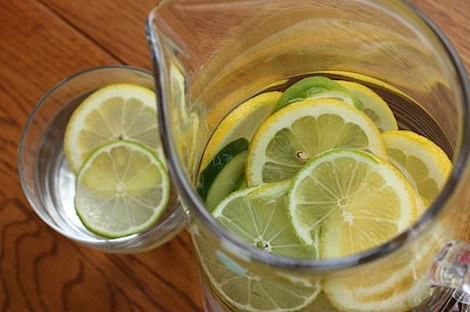 I know some people save special items for special occasions, but I'm more of a use-the-special-stuff-everyday kinda gal.
So, today, I used our pitcher for the first time (we've been waiting to have our kitchen in place to start unpacking stuff). I filled the pitcher with filtered water and slices of lemon, lime, and cucumber.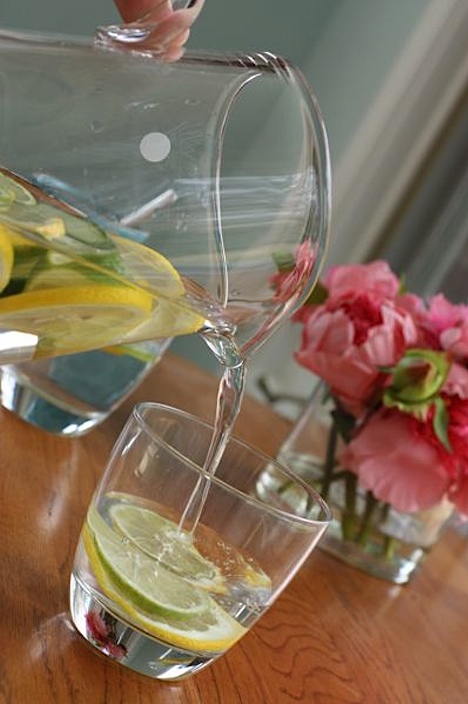 I'm totally inspired to drink more water now.
The pitcher totally reminded me of the fabulous dinner I had in California Wine Country at Ravenous in Healdsburg, CA. Click to view the food fun.
On to the food!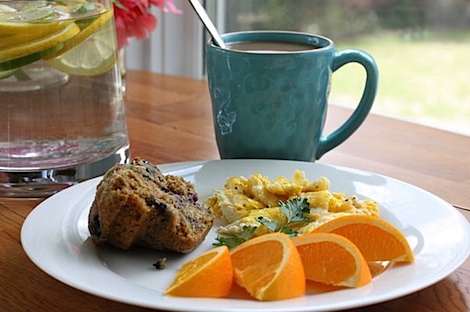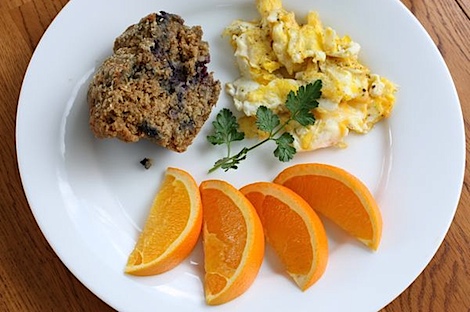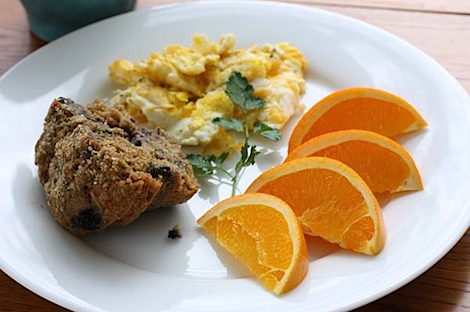 I whipped up a delicious brunch for us this AM.
I have to say it was nearly the perfect combination of foods…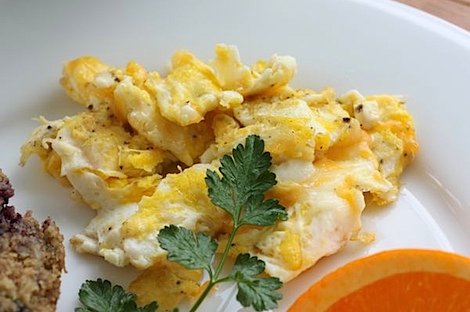 Protein – sloppy scrambled eggs (sloppy because I mixed the eggs together in the pan instead of in a bowl before pouring the mixture into the pan)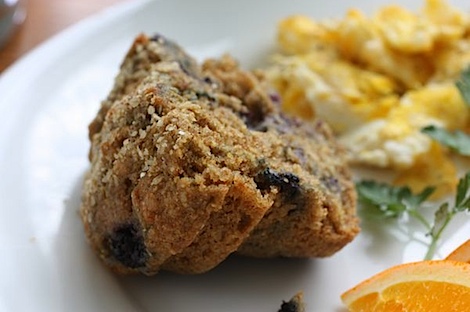 Carbs – whole grains, too, I think! This is a Berry Oat Bran muffin from Great Harvest Bread company. I got one yesterday to share with hubby. Next time I will eat my own. They are so good! 😀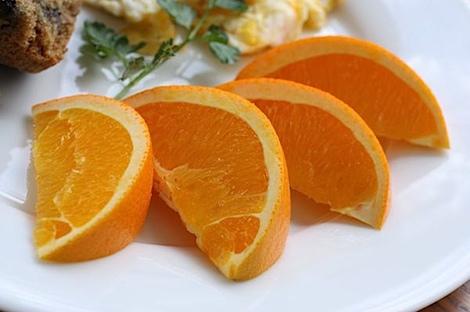 Fruit – half an organic orange. So juicy, so tasty!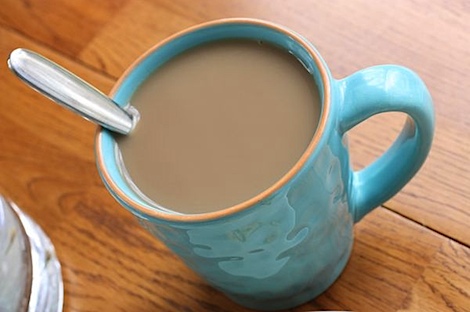 Plus some yummy Fresh Market Spring Blend coffee.
I have so many to-do's to do today! Gah! Brewing some tea for some bloggie renovation work. Here we go!
What are you doing to make sure you are hydrated today?