I love my Dark Chocolate Dreams PB, but honestly…I like almond butter than peanut butter.
I haven't seen chocolate almond butter (I'm sure it exists somewhere, but I haven't seen it yet), so today…I decided to make my own. Why not, right?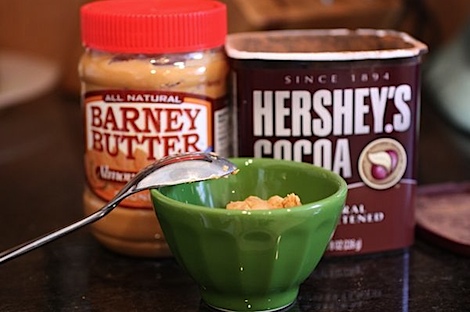 (Most) ingredients gathered: nut butter of choice (mine is Barney Butter), unsweetened cocoa powder.
This recipe should work with any nut butter – sunflower butter, peanut butter, etc. Use what is your fave.
Small, microwave-safe bowl and spoon needed.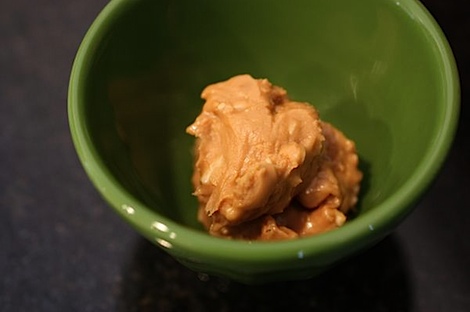 Add nut butter to bowl.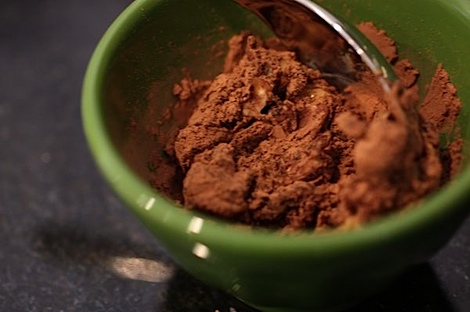 Add cocoa powder. Mix just a little (you probably won't get far because of the consistency).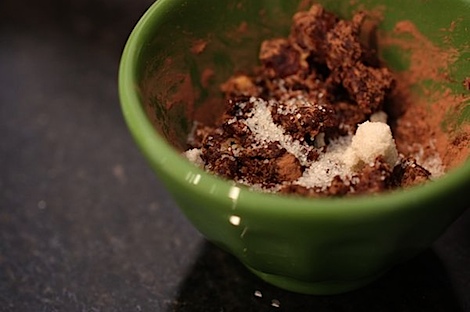 Add sweetener of choice (I used a combo of organic cane sugar and agave syrup) plus a bit of milk.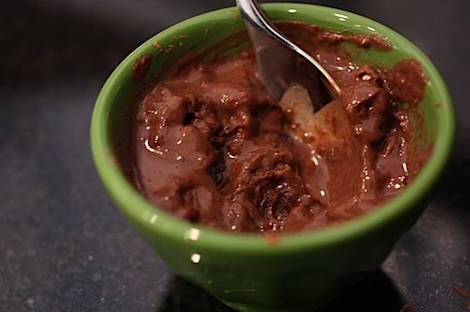 Microwave for 10-20 seconds to get ingredients to mesh easier.
At first, the mixture will look odd – a lump of nut butter and a lot of liquid. Keep working the mixture until it comes together.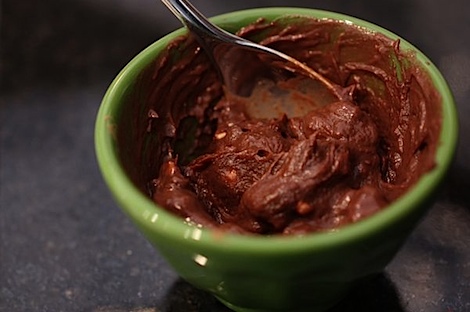 Voila! Dark Chocolate Almond Butter. Mmm…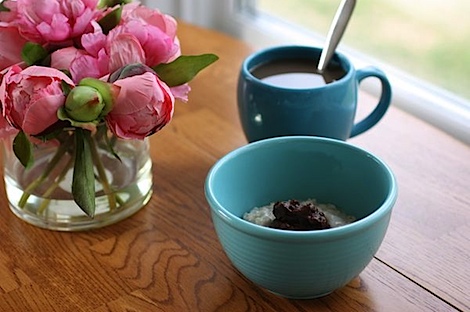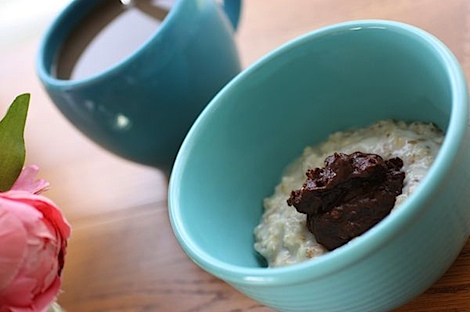 I enjoyed mine over basic oatmeal (with flaxseed and chia seeds) and hot coffee.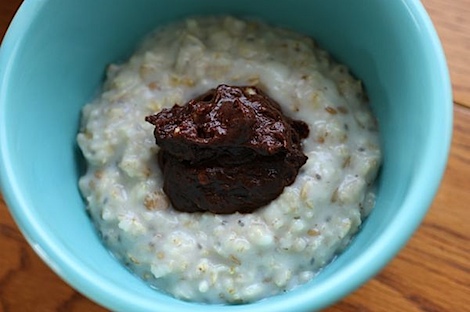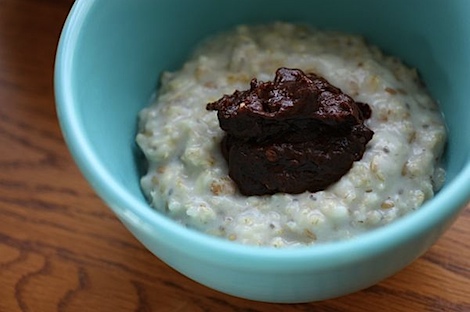 So creamy, so heavenly!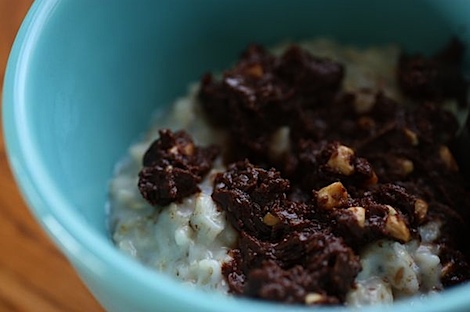 Stirred up…yum!
My batch made enough for toast later!
Dark Chocolate Nut Butter
Ingredients:
2 tbsp nut butter of choice (Almond Butter, Peanut Butter, Cashew Butter, etc)
1 tsp cocoa powder (use more of less depending on how chocolate-y you want yours)
1 tsp sweetener of choice (cane sugar, agave, etc) – add more to your preferred sweetness level
1 tsp milk (I used organic skim milk)
Direction:
Add nut butter to a small microwave-safe bowl.
Add cocoa powder and mix lightly (you don't have to completely combine).
Add sweetener and milk.
Microwave mixture for 10-20 seconds until it's easy to work with.
Stir/combine mixture until it has come together to an even consistency.
Enjoy!
NOTE: store in fridge in an airtight container.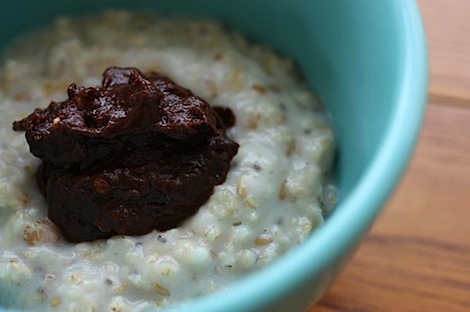 Nom nom nom… 🙂