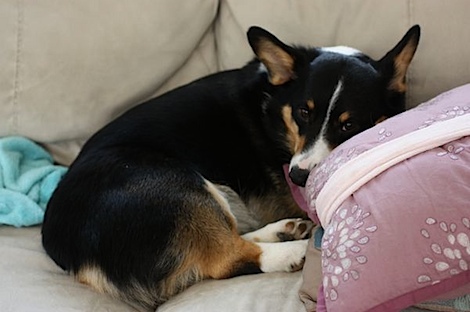 Bailey is so funny during the day. He just moves from spot to spot, finding a nice place to snuggle up.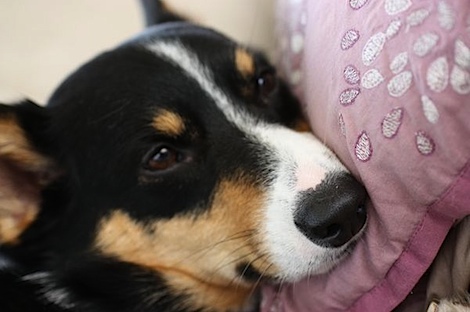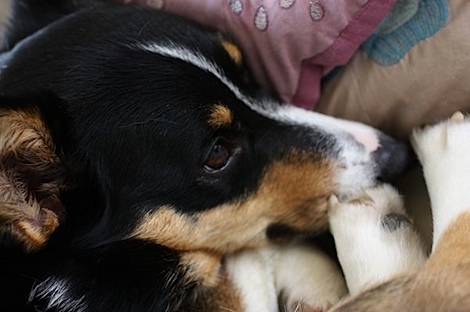 As he curled up, his foot was right in his face. 😆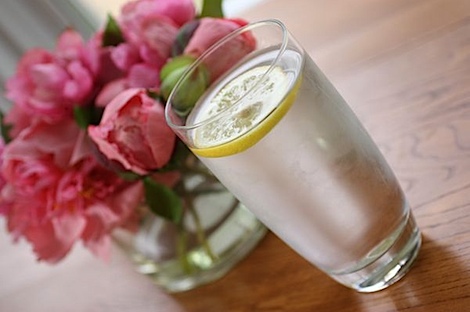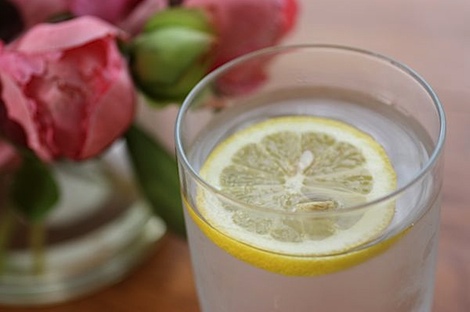 I used a slice of lemon to encourage me to drink more water for Project Hydrate. It worked! I downed 3 of these glasses today – that's like 2 "cups" in each glass (estimate).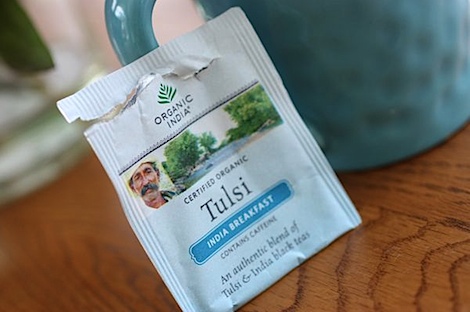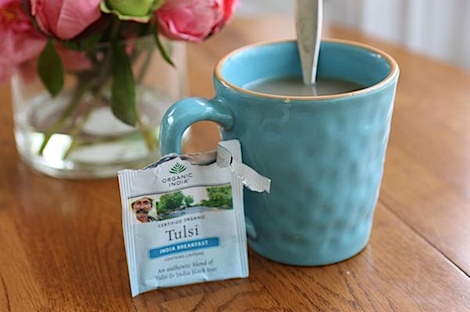 I broke into my new Tulsi tea flavor – India Breakfast. Mmm…so tasty with some sugar and milk.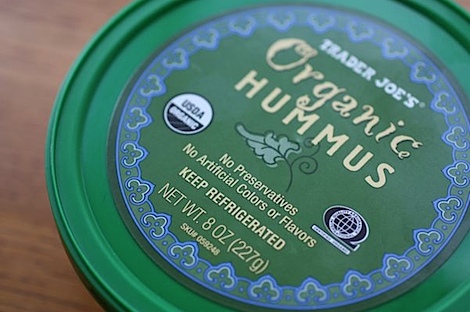 I decided on an organic hummus sammie for lunch. Perhaps because yesterday's was so good?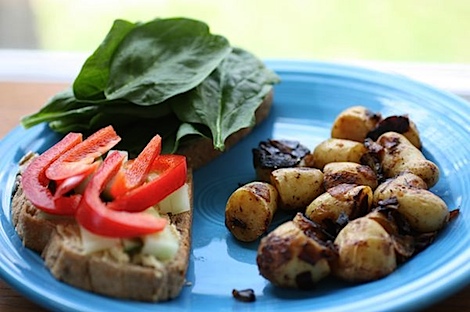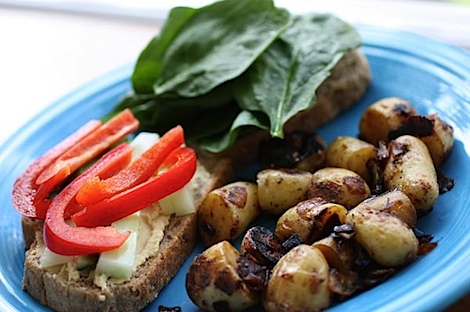 I had leftover fingerling potatoes from last night's dinner as a side.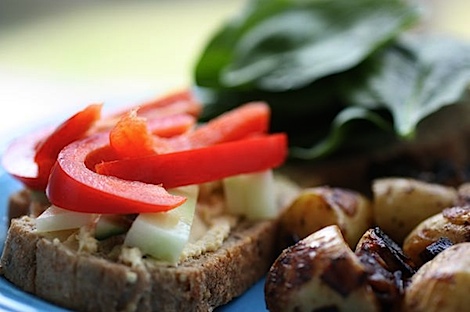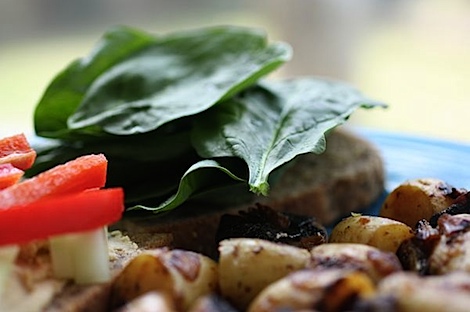 As for the veggies – I really piled those on! Cucumber, red bell pepper, spinach…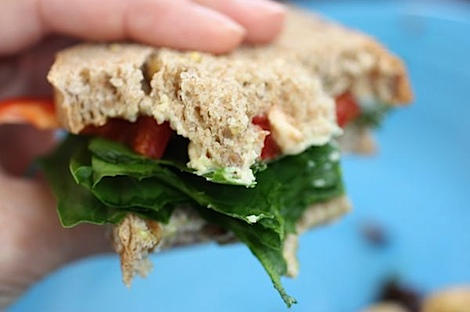 So refreshing. I love eating lots of veggies. I know a lot of people aren't fans, but honestly, I LOVE vegetables! I haven't always loved veggies, but over the years, my affection for them has really grown.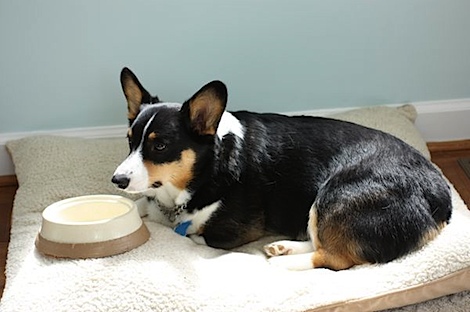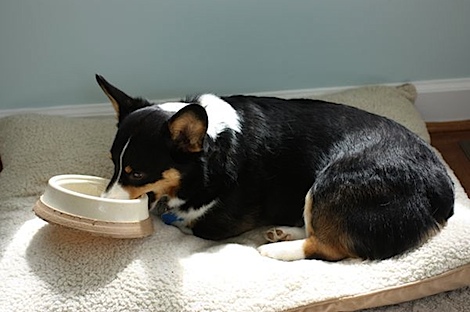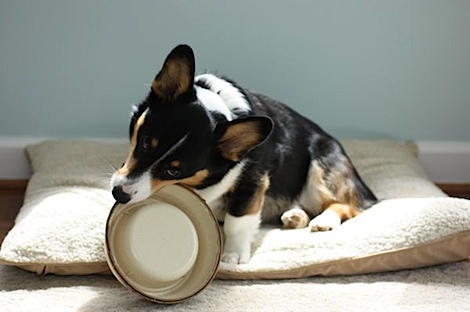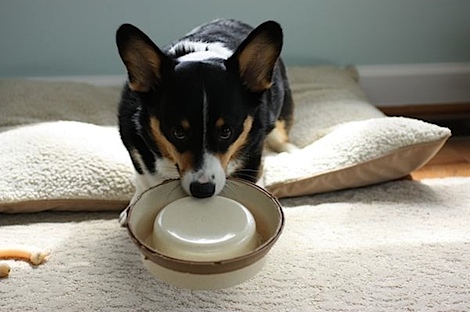 Bailey was hungry for more food, too. I could almost hear him saying, "Please Sir, can I have some more?"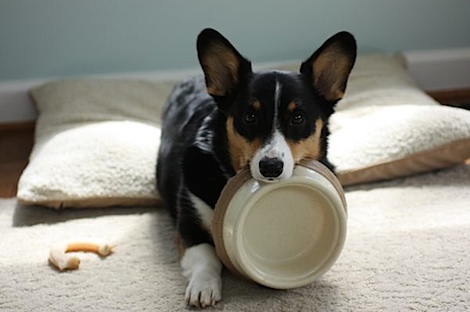 I'll pose real cute for youuuuuuuu?
We should never have taught him how to pick up his food bowl. lol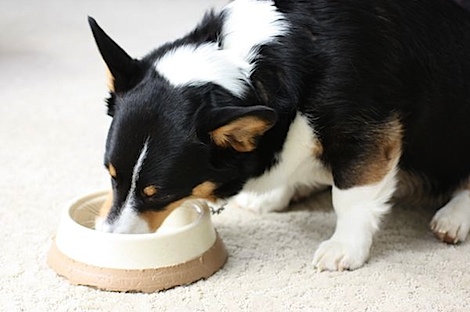 I definitely gave him a wee bit more food.
I took a 15 minute break when a phone conference ended early to go outside and get some fresh air.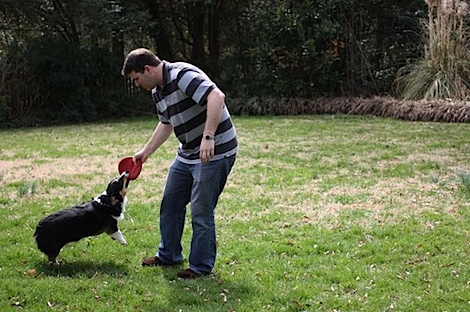 Hubby took Bailey out to play frisbee.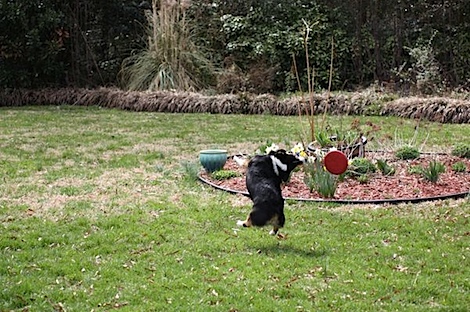 You gotta click on this photo to see the bigger version. I totally caught Bailey mid air. The frisbee had just gone by his head so he was trying to turn around to get it.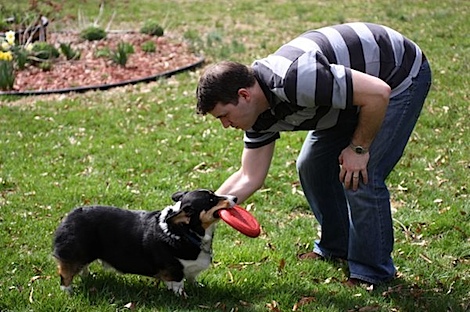 That's my boys. 🙂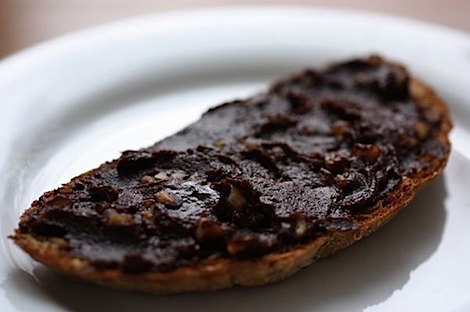 I had an afternoon snack.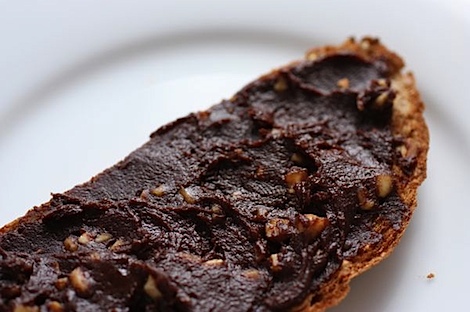 Dakota toast with my homemade dark chocolate almond butter (click for recipe).
*
*
*
After work, I had some fun plans – a bloggie get-together! I love getting together with blog friends in real life. More on my bloggie get together next post.
Till then, did you see that The Chic Life is now on Facebook? Will you be a TCL Facebook fan? Please?

And, if you can't eat meat for Lent Friday, check out the guest post from Angela of Oh She Glows – her famous In a Jiffy Spelt Burgers (click for her recipe and guest post)!