Even though hubby and I were "home", we decided we didn't want to end our vacay just yet.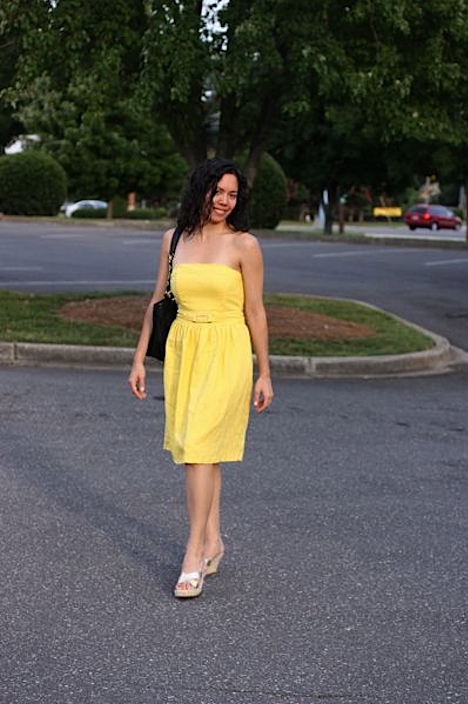 We got dressed up for a date night out.
We went to Fiamma's to enjoy their restaurant week menu – a 3 course dinner. I've dined here a few times before. It's one of my favorite spots in town because almost everything here is made from scratch, in-house. Gotta love that!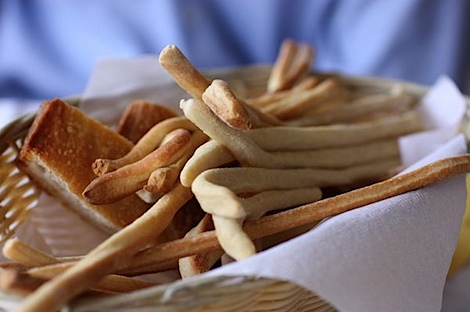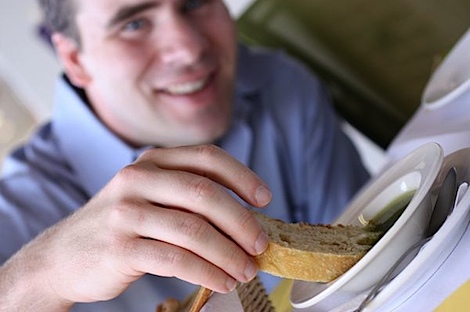 Homemade breads and pesto dip.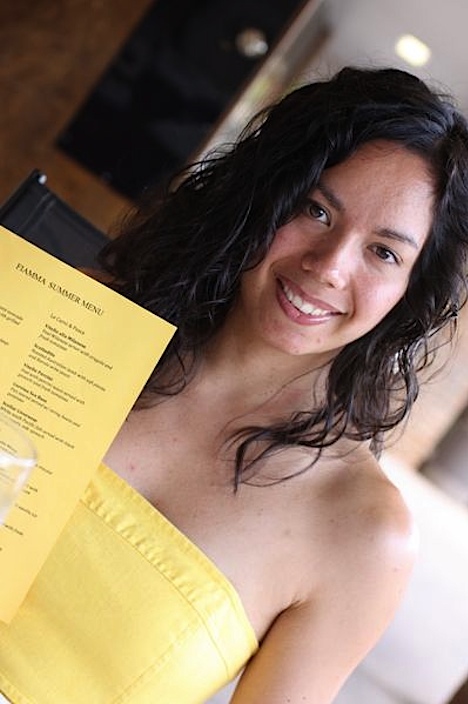 The menu was the same color as my dress!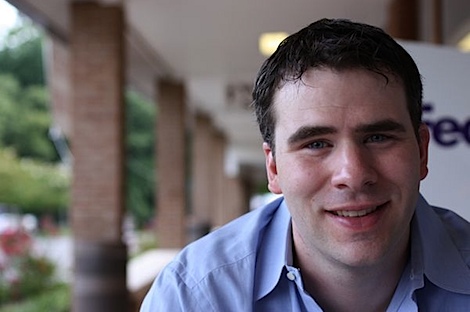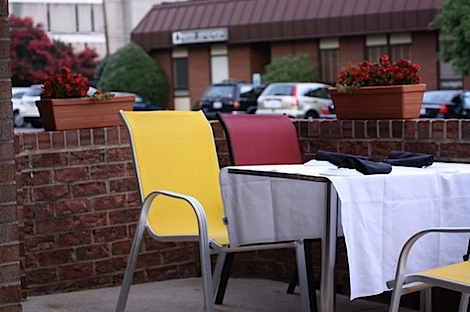 We decided to eat dinner al fresco, even though it was bit on the hot side.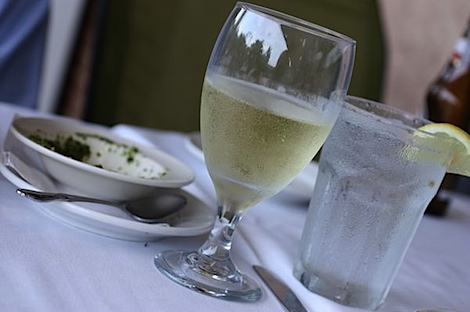 White wine was perfect for our outside meal.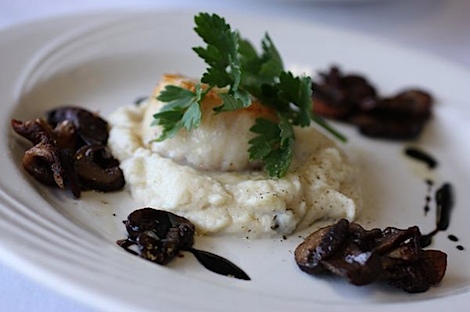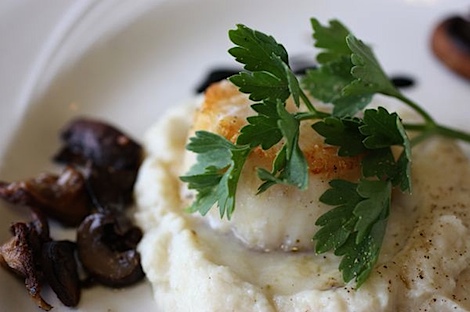 I started with the scallop appetizer over a cauliflower puree.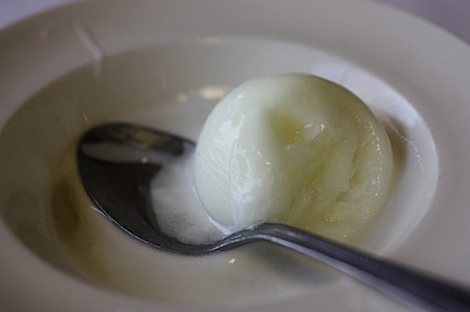 Sorbet palate cleanser.
The restaurant was packed and our appetizer took a long time to come out. Hubby and I were in no rush (plus thanks to our years waiting tables we are pretty understanding with common restaurant trouble spots) so we didn't mind the wait. The restaurant apparently felt so bad about our wait, though, that they got us a round of drinks. Just another sign of how great this restaurant is – their customer service is proactive AND effective. Customer service is big to me, so I appreciated the gesture. Thank you Fiamma!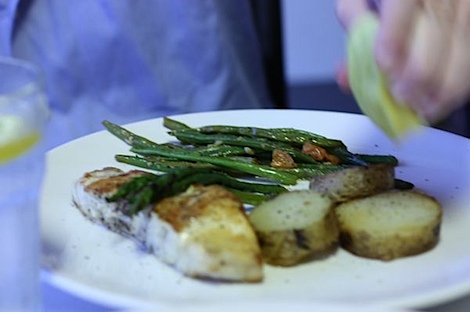 Hubby got the sea bass, which I tasted. It had a great flavor!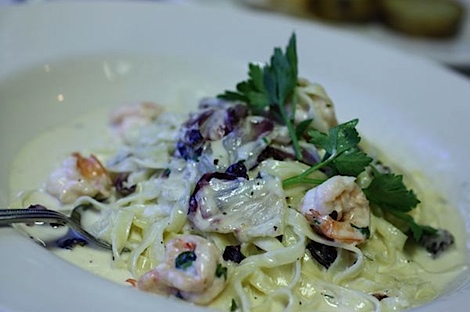 I had the taglioloni with shrimp and a cognac sauce.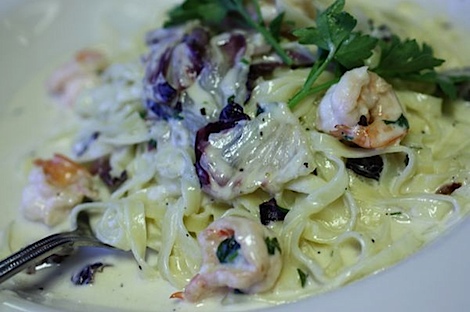 The dish was quite rich but had a lovely flavor. I could have used some more veggies, but I ended up stealing some of hubby's.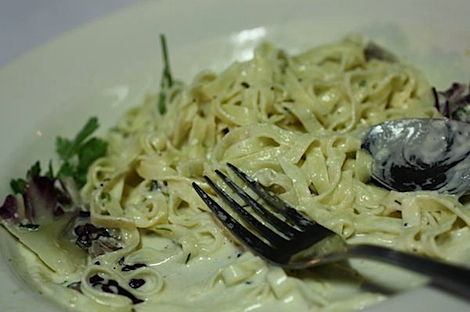 I ended up not being able to eat most of my pasta, which was a shame because I know Fiamma's makes theirs from scratch!
I'm hoping hubby will enjoy the pasta for a nice lunch tomorrow.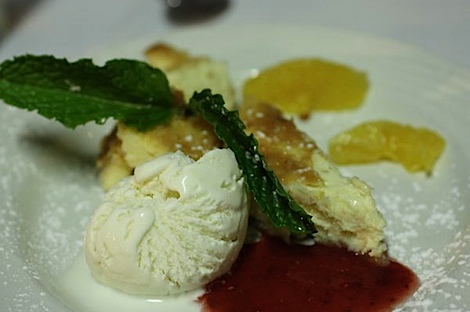 Hubby got the ricotta cheesecake for his dessert. I had a bite and loved the lightness of this dessert. I mean, it was still a bit rich (it is cheesecake afterall!) but it seemed lighter than traditional cheesecake.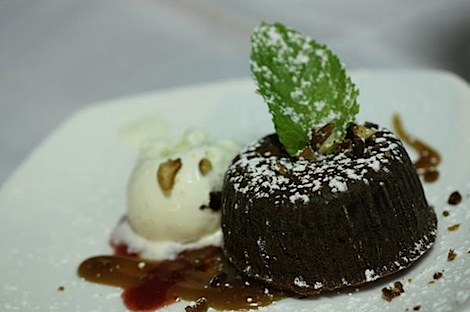 And I had the warm chocolate torte. I normally don't really like flourless cake type desserts (not sure if this one was flourless, but it reminded me of that style dessert) but this one was DIVINE!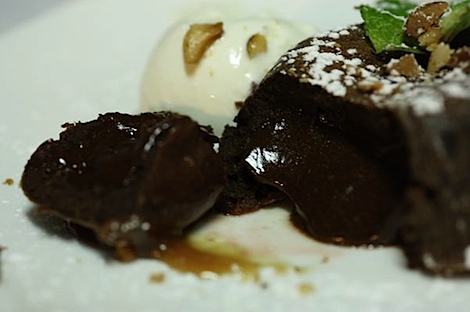 The outside was cake-y and the inside was molten, sweet chocolate. I savored every bite of this dish! Nommmm!
Dinner was the perfect end to our lake vacation! 🙂
"Dessert" #2 = catching up on Drop Dead Diva on hulu! Woohoo!