Did you see all the fun posts I wrote while I was on vacation at the lake?
Here's a list of posts in case you missed any – there are some gorgey photos there (thanks to the beauty of nature):
Such fun!
***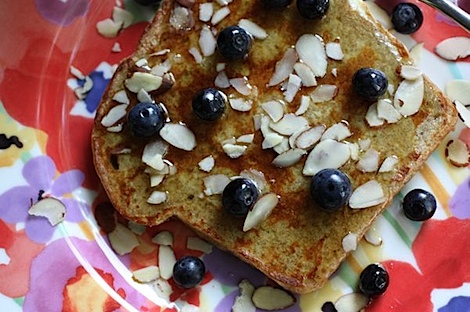 From old bread to gourmet breakfast!
Despite us taking our leftover bread to the lake, we STILL had some left when we got back! By this time, the bread was far from fresh but still good to eat.
What do you do with old, dry bread?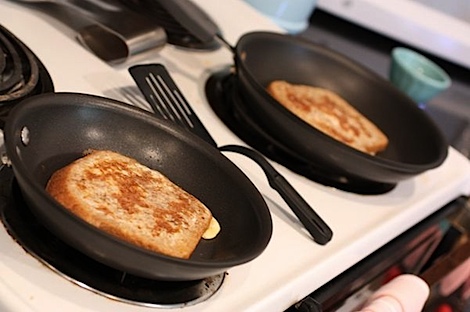 Well, there are a lot of things you can do but one of my favorites is to make FRENCH TOAST!
Ok, so maybe it's not "gourmet" in the classic sense but it's gourmet to me!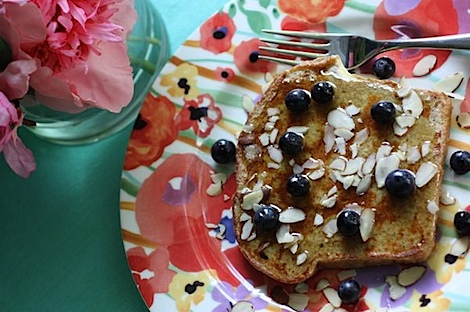 Especially topped with blueberries and sliced almonds, with a drizzle of real maple syrup.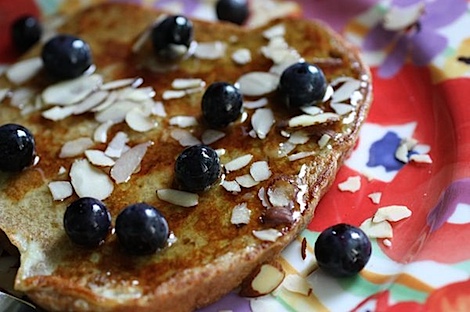 I also recommend these uses for old bread:
Toasting it
Making a breakfast casserole
Making a bread pudding dessert
Making bread crumbs
Making a panini
Feeding it to the birds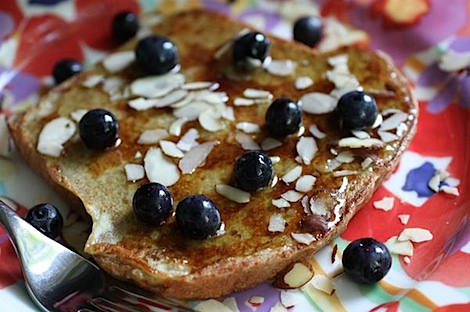 What's your favorite thing to do with old bread?