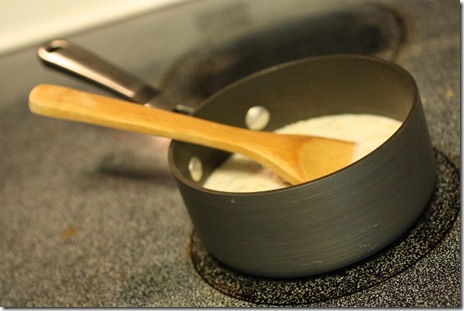 I definitely brought my own oatmeal pot to the lake.
I brought lots of oatmeal supplies:
non-stick pot
1/4 and 1/3 cup measuring cups (the usual sizes I use when I make oatmeal)
bamboo stirring spoon
old-fashioned rolled oats
chia seeds
bananas
sliced almonds
All the materials to whip up a great bowl of oats.
Which is exactly what I had this morning along with some scrambled eggs and cheese my MIL made.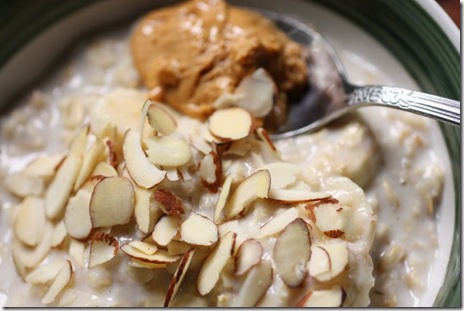 Todays bowl was made with 1/2 milk, 1/2 water, oats, sliced banana (stirred in at the end) and topped with: slices almonds and a spoonful of Barney Butter.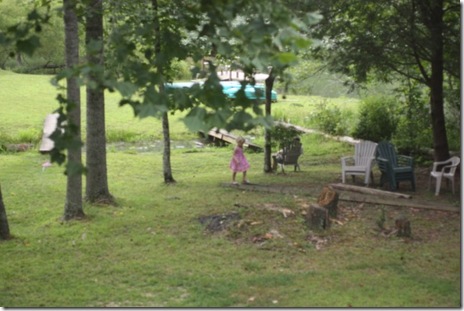 We enjoyed breakfast on the screened-in back porch.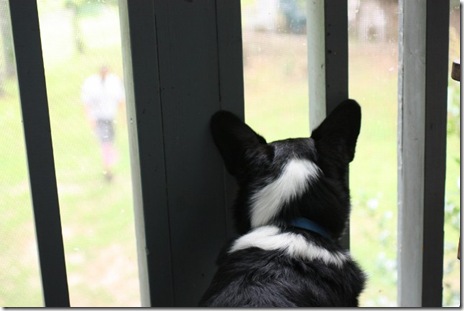 Bailey loved the view.
I'm loving the view myself. I've actually got my laptop out here and am enjoying the fresh mountain air and beautiful scenery. In fact, a breeze just blew through the porch, rustling the leaves like  someone strumming a harp. Ahh…if this doesn't help me de-stress I don't know what will! lol
Hubby's sister's two kids are playing outside – they're catching tadpoles!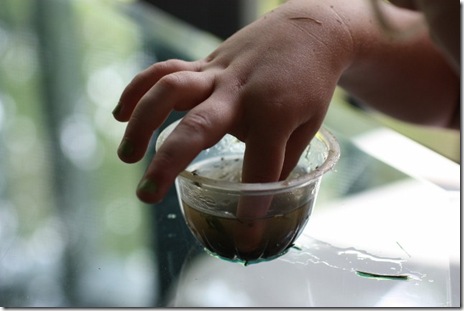 They just brought one up to show us. I love the curiosity of these guys!
More lake fun up ahead I'm sure! Cheers! 🙂