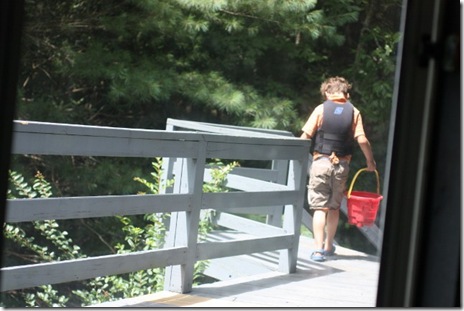 Alex decided I needed a better picture of the tadpole they caught outside.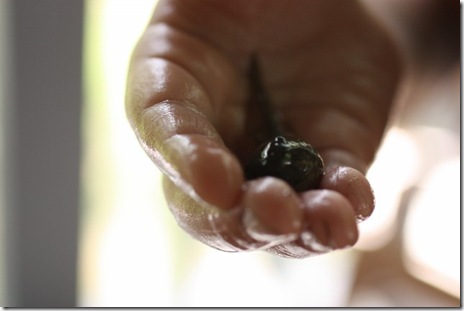 I was hanging out with family on the screened in porch when Alex said – now you can get a picture of the tadpole! Imagine my surprise at seeing the poor little guy in Alex's hand. Alex's dad reminded him that a fish out of water was like an asthma attack, so Alex quickly put the tadpole back in the bucket of water he had.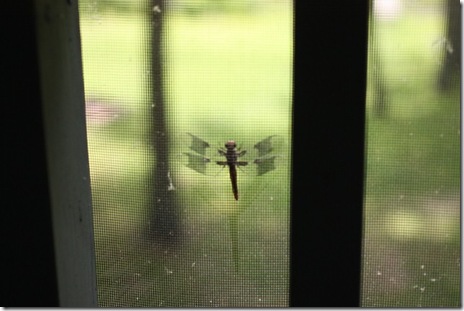 There's lots of wildlife out here – bugs, butterflies, snakes.
It started raining yesterday morning and was gray and cloudy the rest of the day. We even lost power for a few hours. 🙁 But, we made the best of it and still had a great time.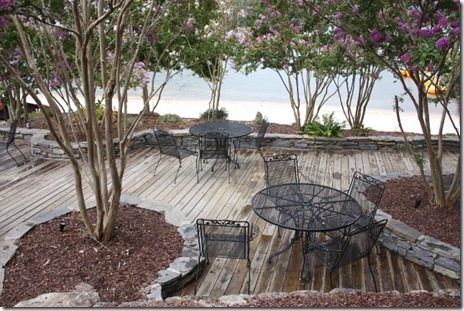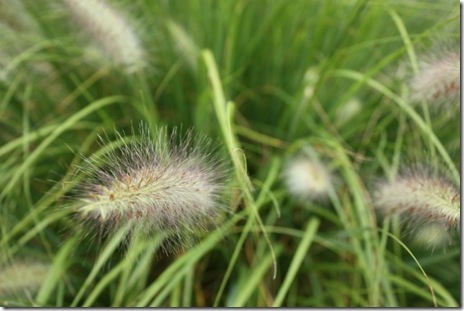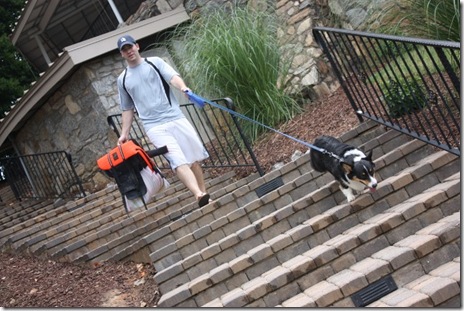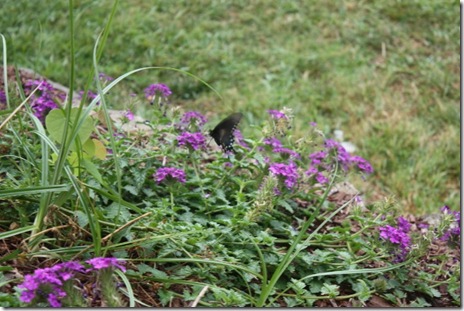 Hubby and I wandered around a bit scoping out the scenery.
Then, hubby geared Bailey up for some water fun.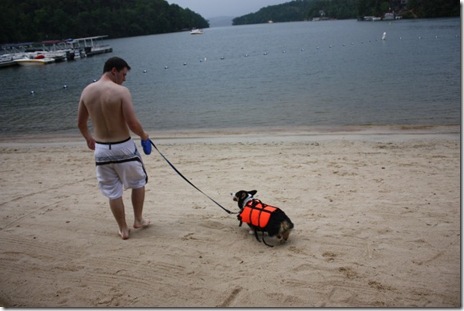 Lake swimming!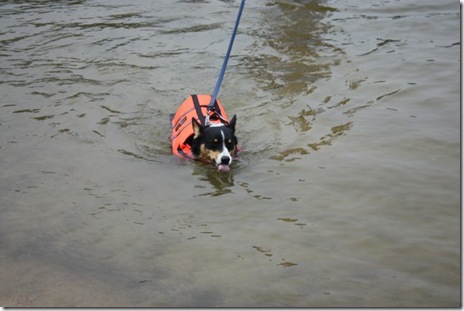 Bailey hated the life vest. He loved the water. He liked licking the water too. Ewww! lol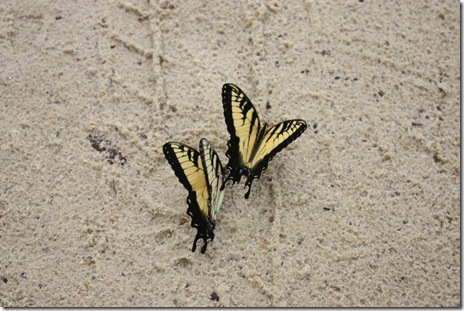 The butterflies loved the beach. There were tons out there.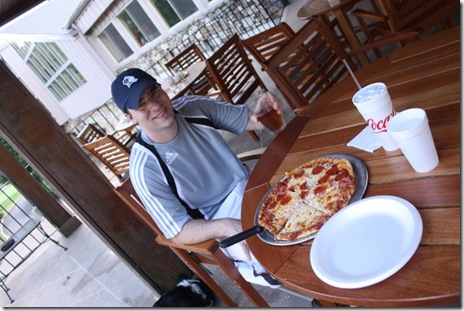 Hubby and I hit up the pub for lunch. We split a pizza.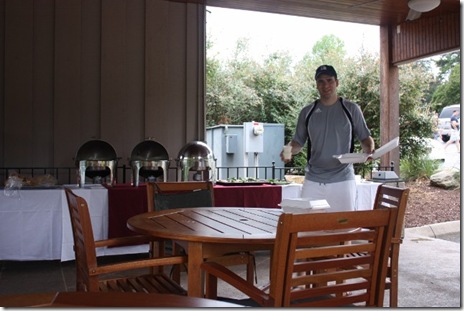 They had some sort of private party outside for another group. When the group left, they said we could have any of the leftovers we wanted. We decided to take the leftovers back to hubby's family. A group of 8 can always use more food and I would hate for all the leftovers to just be thrown away.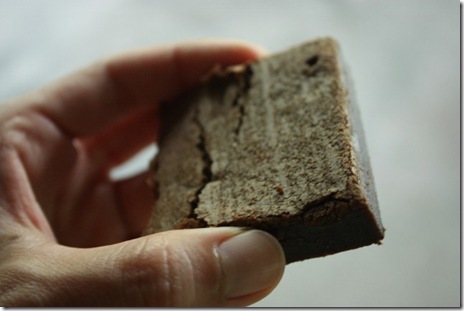 We scored brownies. Unfortunately they weren't very good. I decided it wasn't worth the calories to eat my piece and just had a large bite.
Upon returning to the lake house, I did something I never seem to have time to do at home – paint my nails! I went for a light pink Essie color with a fast-dry top polish. The fast-dry top coat actually worked pretty well! Perhaps I could make more time for nail-painting at home? I never seem to sit still long enough to do it, but at least I know the fast-drop top coat works.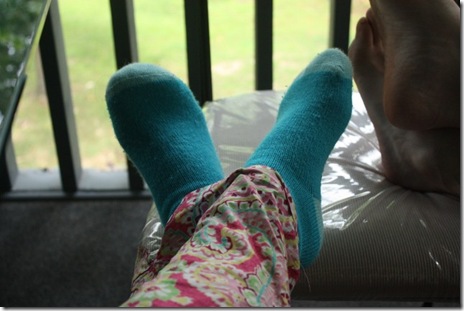 I also put on my comfy, extra thick socks and lounged in my PJ's. Ahhh.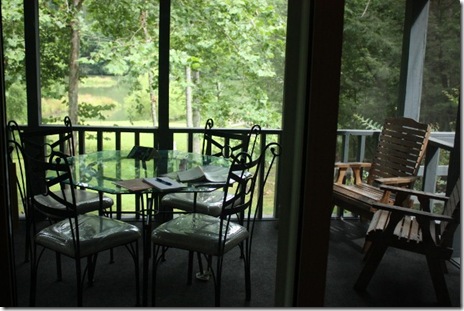 Totally enjoying this porch right now – it's a great spot for blogging! 🙂 So cozy and relaxing just hanging out here and enjoying the music of nature.
What simple thing do you never seem to have time to do?