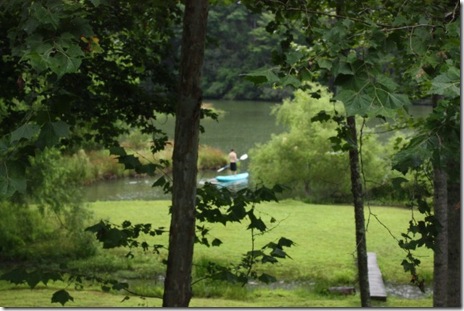 Here's our view from the lake house. Once in awhile we see someone passing by on canoe or kayak.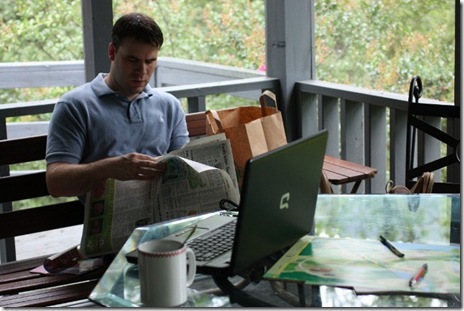 With that gorgeous view in front of me, I blogged away this morning whilst hubby checked up on the news.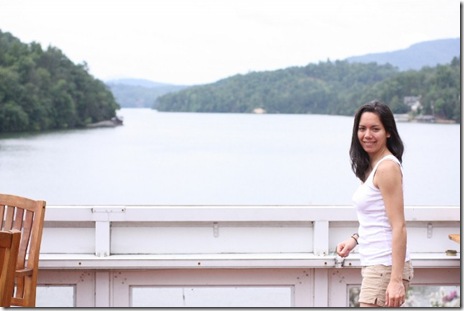 Then we headed out in search of wifi.
Uploaded posts, caught up on email, and twittered away for a bit this morning from this beautiful porch looking over the lake.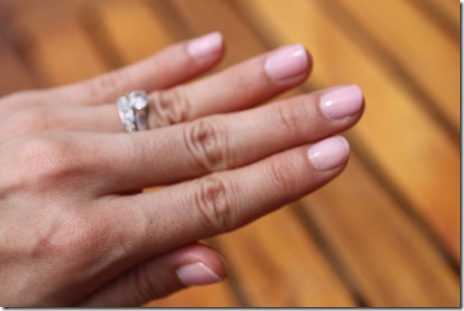 Totally loving my nail polish color btw!
Salad – baby spinach, arugula, cherry tomatoes from our garden, sunflower seeds, balsamic.
followed by leftover veggie lasagna from dinner, cheesy toast on GH honey WW and a Pom Wonderful (*) mocktail with a squeeze of lime.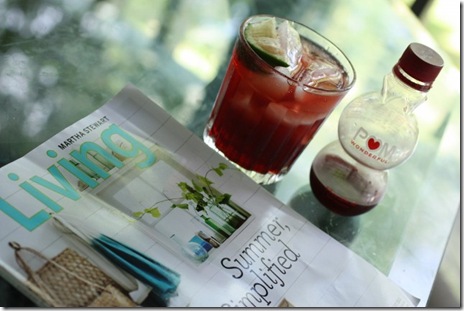 Totally enjoyed the mocktail whilst browsing my Martha Stewart Liv ing.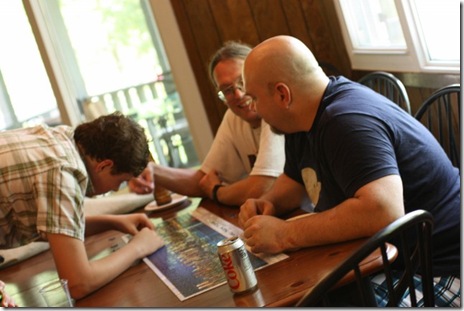 The boys worked on the puzzle more today.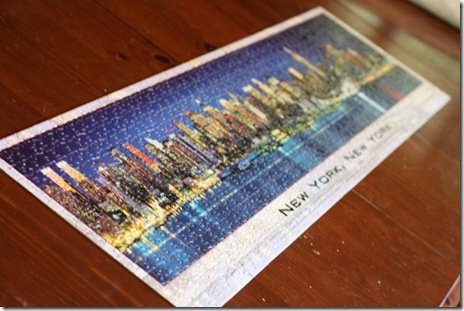 And finally finished it! Woohoo!