Despite my late night last night, I woke up fairly early and was pretty productive from the get go.
I spent the morning tending to my garden and pulling weeds around the yard.
Here are some garden update photos: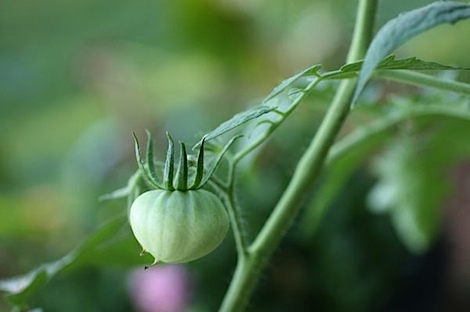 My very first Mr Stripey heirloom tomato is coming in…woohoo!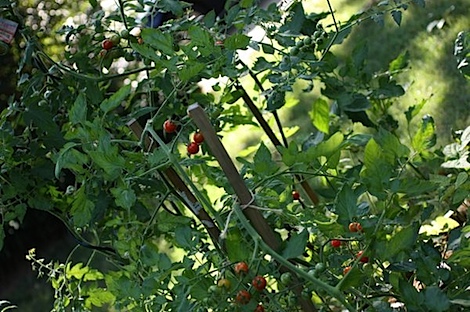 My cherry tomato plants are still going crazy – look at all those pops of red!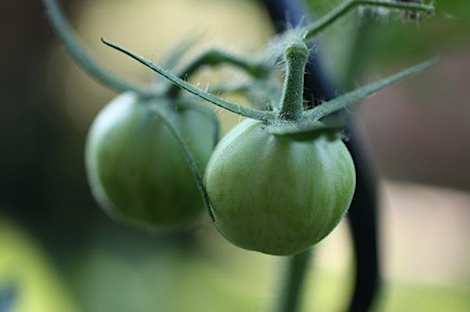 I have more green zebra tomatoes coming in. Can't wait to eat these suckers!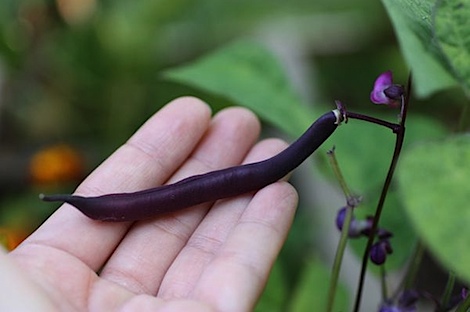 And my green bean plants are going pretty steady.
I planted 18 more green bean seeds in my garden. I couldn't think of any other small plants to put in for the summer and the beets I planted all disappeared (were eaten?).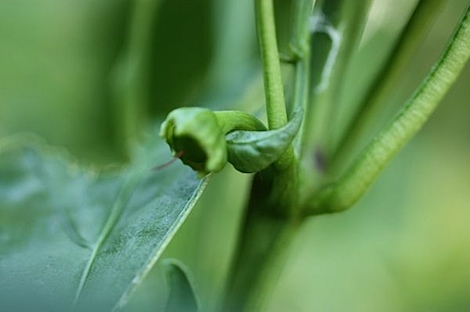 Are these what baby green peppers look like? They were flowers and now they look like this. I keep thinking they'll be green peppers soon, but this keeps happening…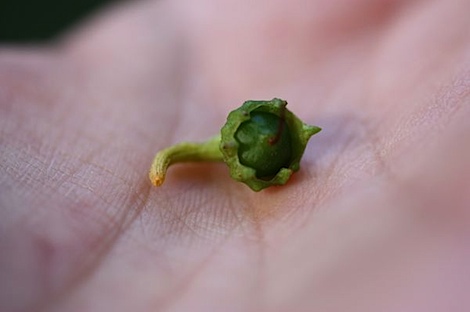 They fall off! As if! Anyone seen this problem before?
***
Hubby informed me around 11am that he invited friends over for an impromptu World Cup party. Thusly the rest of my morning was spent grocery shopping and prepping for that.
I tried to research Spanish and Dutch appetizers, but given the short amount of time I couldn't find much. A quick google search yielded a few results.
I did want to do:
Cheese – for the Dutch, specifically gouda or smoked gouda
Tapas – for the Spanish, specifically empanadas, croquettes, or meatballs in tomato sauce
But, like I said, I didn't have a lot of time to get ready so I headed to Trader Joe's in search of some semi-homemade ideas.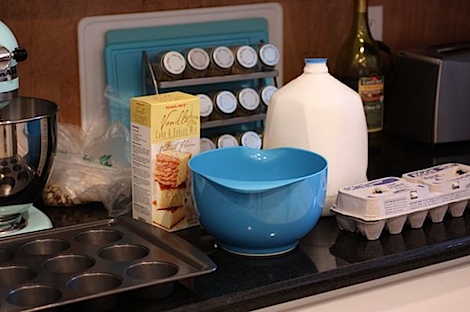 Hubby also requested cupcakes with icing in the two teams' colors.
Thusly, the cupcakes were the first to be cooked up, so they'd have time to cool. I used a box mix from Trader Joe's.
While I worked on eats in the kitchen the boys snacked on guacamole and tortilla chips (brought over by Tim) and TJ's spinach and sour cream dip with TJ's pita chips.
I wanted to put out gouda cheese and crackers (I purchased both gouda and smoked gouda at TJ's) but we ended up not having many people make our last minute invite.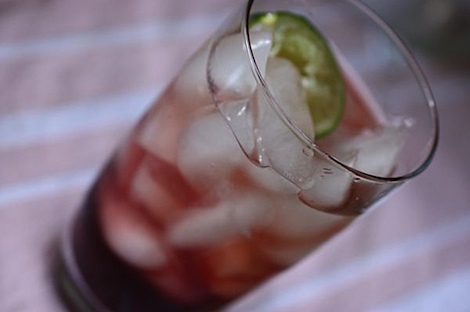 I sipped on a Pom Wonderful (*) mocktail with a squeeze of lime juice while I worked away in the kitchen.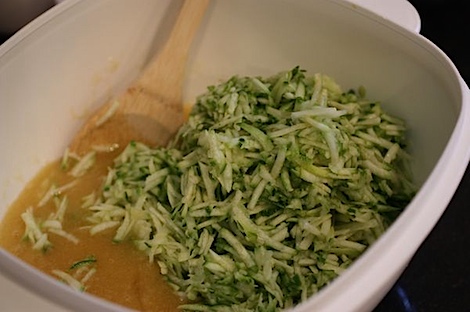 I also had a lil baking project going on in the midst of everything else – more on this later. I'd been planning this one for a week, so it was going to happen world cup party or not.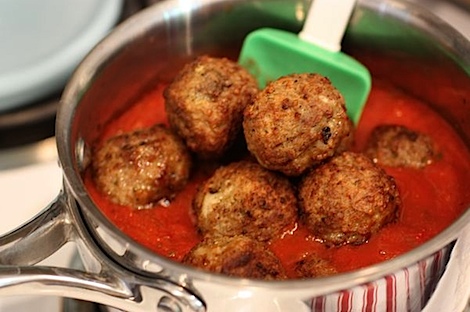 I also made TJ's frozen meatballs in marinara sauce jazzed up with white wine and garlic powder. This was like a semi-homemade version of a Spanish tapas dish.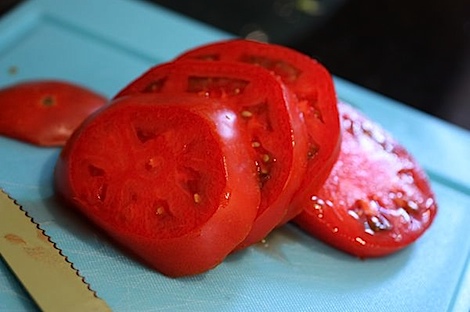 I used tomatoes from my parent's garden to make…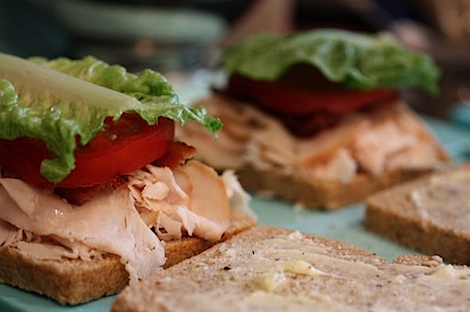 club sandwiches! (Doesn't fit with Spanish or Dutch themes, but hubby and I were already planning to eat it for lunch and didn't want it to go bad).
Know how to make 4 club sandwiches feed 5 people?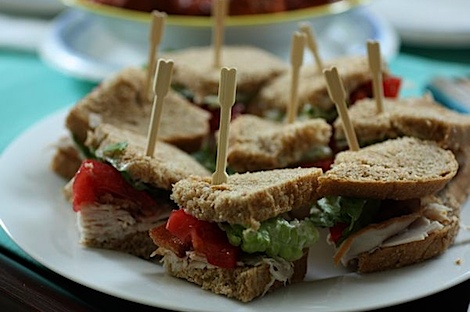 Cut them into fourths! I feel like people feel more satiated when they eat with their eyes and sometimes the act of eating 2 small portions seems more filling than 1 medium. The sandwiches actually looked really cute this way and were much more party-friendly than full sandwiches.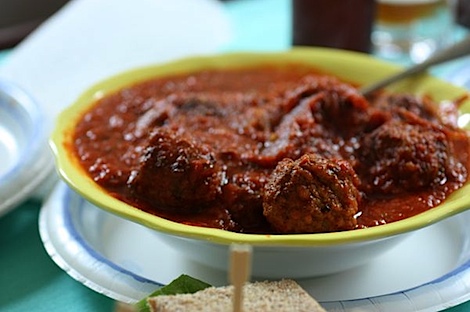 Meatballs are served!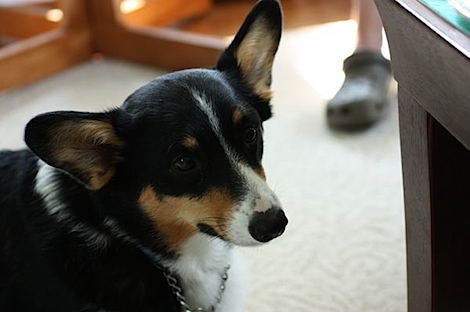 Bailey was jealous of all our yummy eats!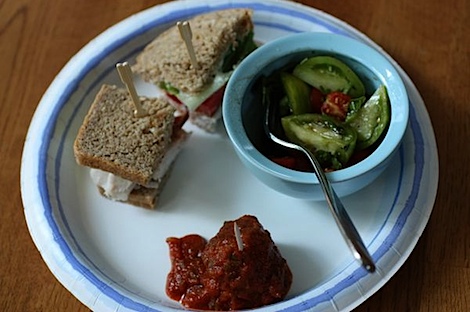 My plate – 2 club sandwich bites, one meatball, and…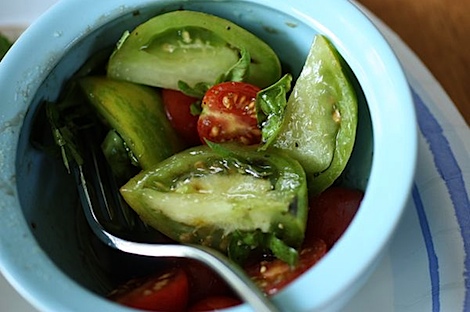 …a mini tomato salad made with tomatoes and basil from my garden, plus EVOO and balsamic vinaigrette. Doesn't look like much but I also didn't photograph the dips and chips I snacked on earlier. 🙂
As for my frostings, I use a gel color (purchased at Michael's) to color vanilla frosting. I used this recipe for the frosting (click). I thought the frosting was a little liquidy and much thinner than traditional cup cake frosting, but I really liked it – especially once you let it set awhile.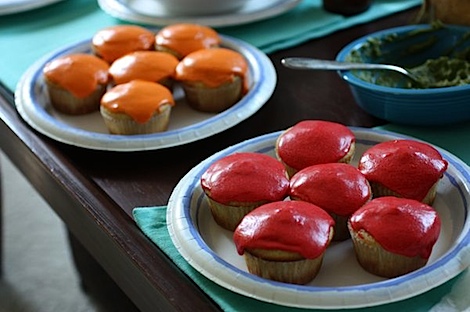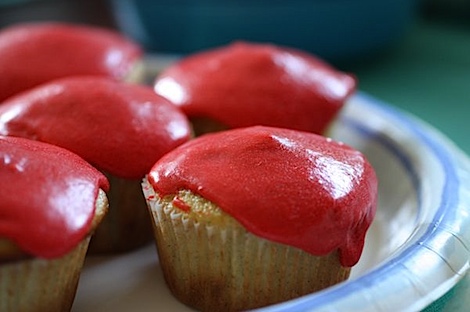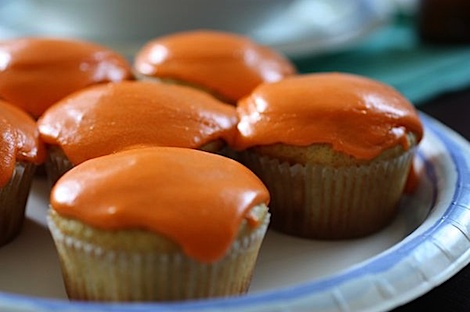 Cupcakes. Red for Spain and Orange for the Netherlands. I love a good sweet!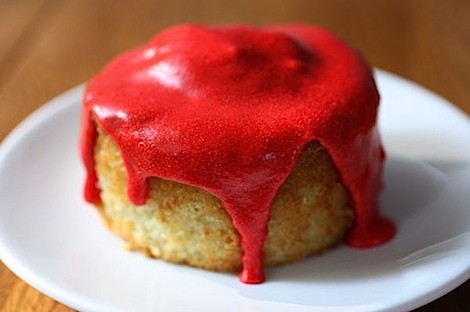 And I even had a little more cupcake batter than I anticipated. So I put it in a mini baking dish (the same one I use for my individual berry crisps) and turned it into a mini cake!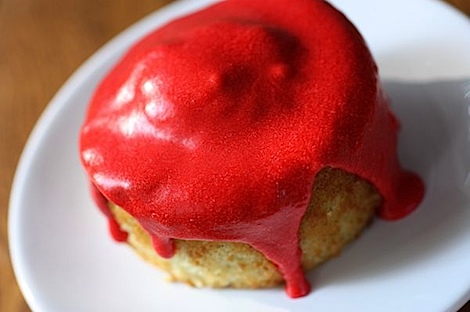 I decided whichever team won would get the icing color for my mini-cake.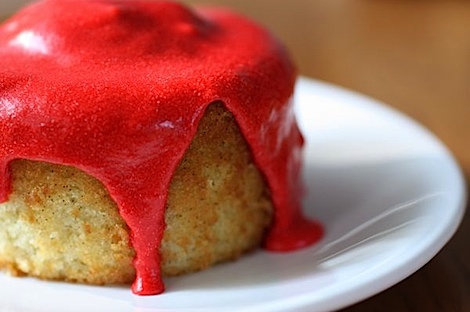 Nommmmm!
Do you have casual, sports-themed parties at your house? What do you like to serve?