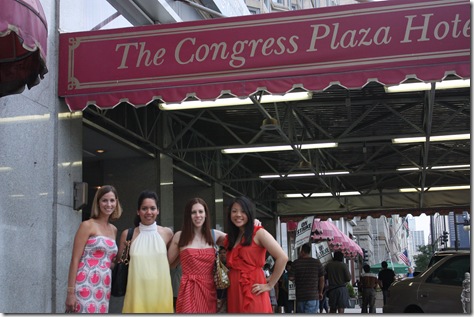 Headed out with my roomies (in the photo – Meg, me, Sarah, Allie), JT and new friend Erin for a night on the town thanks to OpenSky who hosted an HLS cocktail party.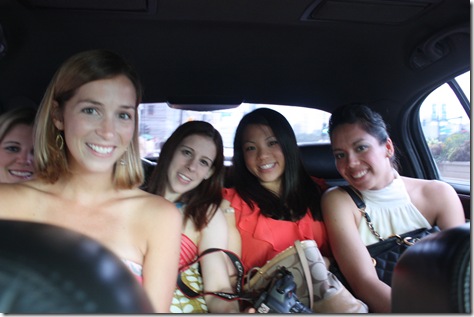 We all piled into one cab and headed to the par-tay.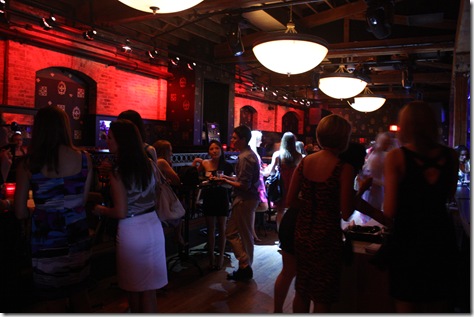 The location was super cool.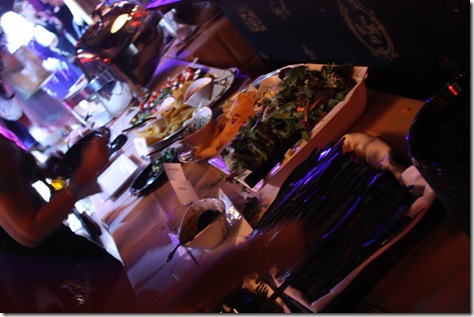 We got straight down to business and hit up the food. It was quite the spread!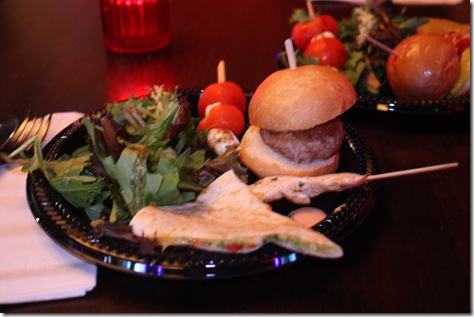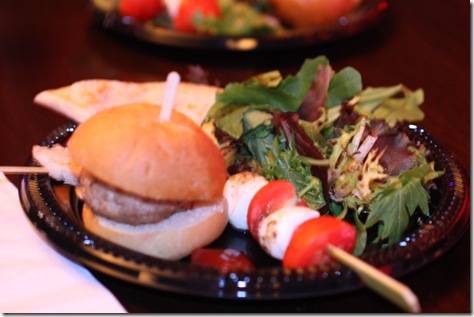 I snacked on a lil bit of everything. The turkey burger was awesome-  so well seasoned.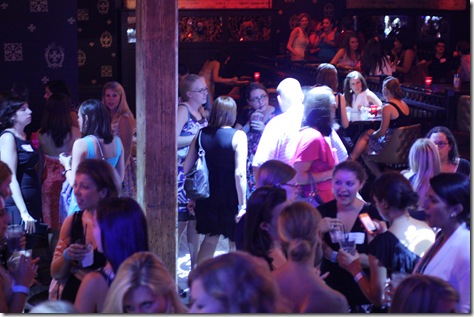 Party in Chicago!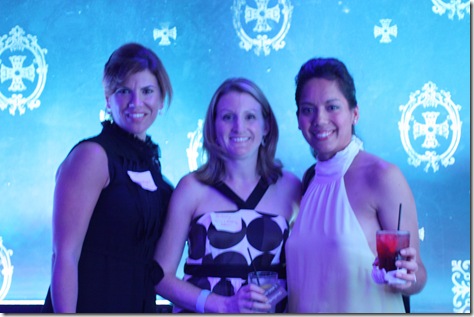 JT, Brittney, me.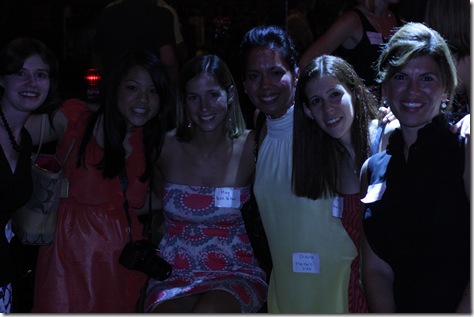 Yay for HLS!
I can't believe I've had so much fun already and the summit hasn't even started! I feel like I've met so many cool bloggers and tweeters and it's so nice to finally meet everyone in person that you've been online friends with for forever!
We're got deep dish pizza for a late night snack.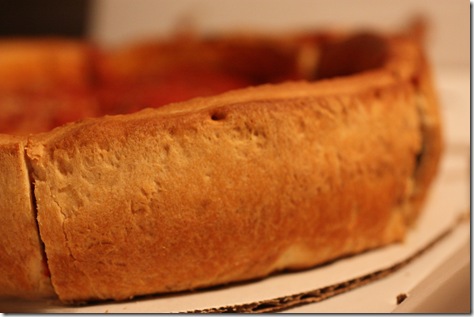 Look at that crust!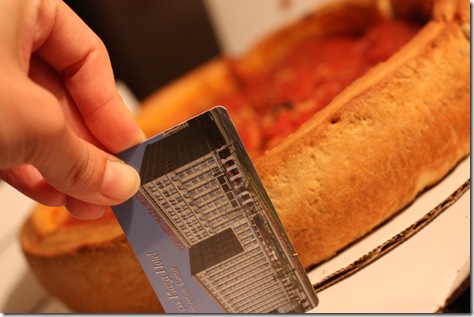 Hotel key for perspective.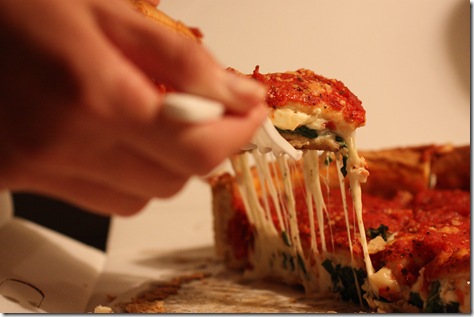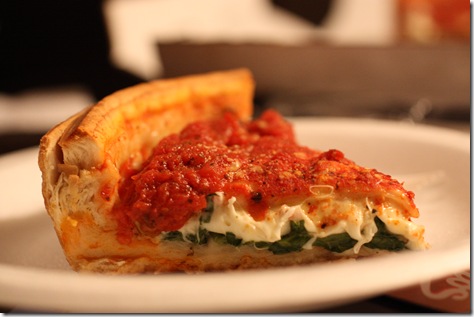 I had a slice and a half and it was divine! Nooommmmmm
Now,  it's off to bed and time to get ready for the SUMMIT! It!'s here! 🙂
Oh….and Free Zumba Saturday at HLS!
Btw, for any HLS attendees reading, me and The Fitnessista will be leading another free zumba class Saturday night at 6pm at X Fitness, who has so kindly allowed us to use their group fitness room. Come dance with us!