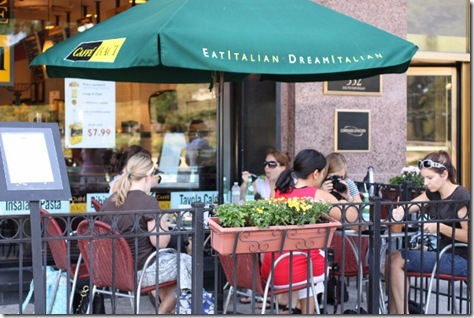 After wrapping up the swag bags, it was time for lunch!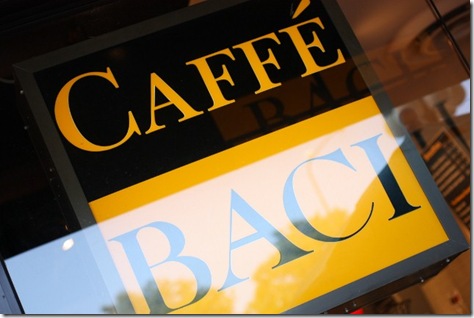 We headed to Caffe Baci for a quick lunch.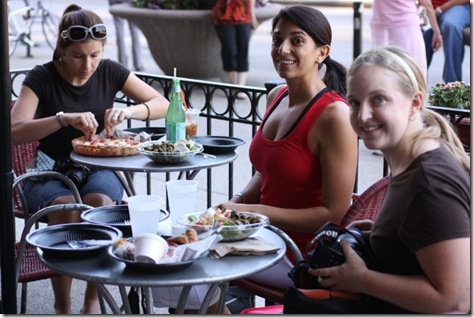 We had Tina, Sabrina and Julie.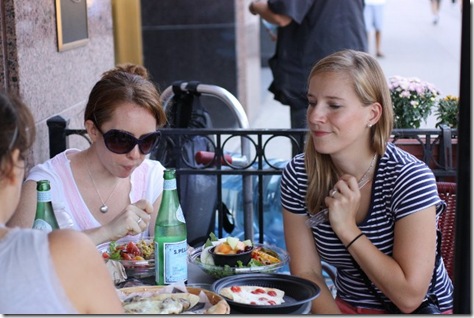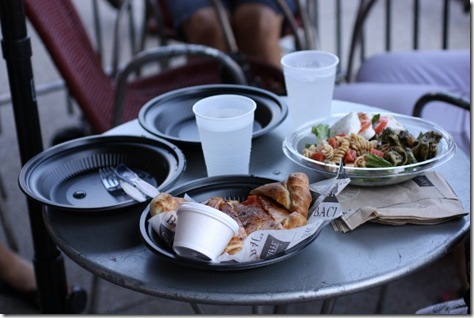 I split a yummy tomato and artichoke calzone and 3 type salad (caprese, tortellini, pasta salad) with the fabulous Julie. It was all fabulous and a lot of food! Glad we shared!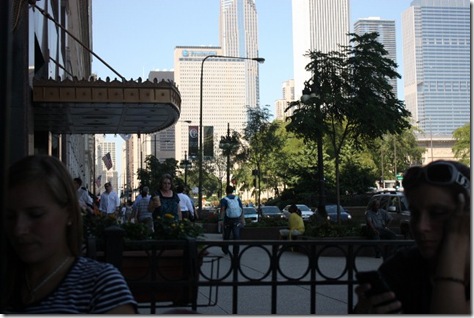 We ate outside, and there were tons of people walking by the whole time. Busy town!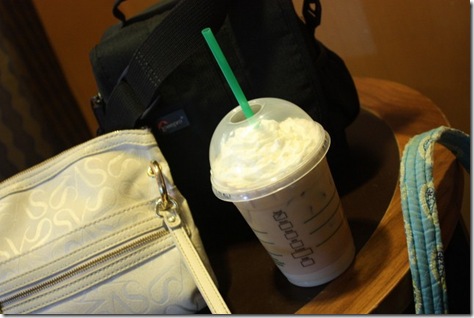 Julie and I found a Starbucks to blog from, too!
I'm off to find my hotel room and roomie and hopefully remedy my technical difficulties with some software. Not sure what's wrong with it! 🙁