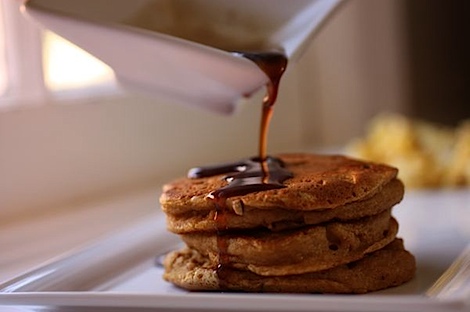 I was craving something fall-ish for breakfast, so I decided to try to make homemade pumpkin pancakes from scratch.
The key ingredient – canned pumpkin. I like the organic version (which I pretty much only buy when it's on sale).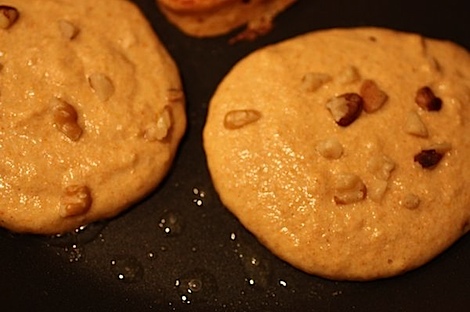 I added walnuts to the batter while the pancakes were cooking.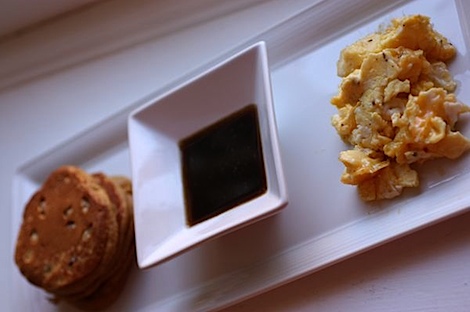 And for protein, we had scrambled eggs with cheese on the side.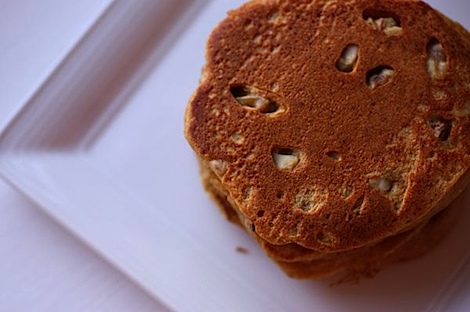 The pancakes came out ok, but I wasn't 100% happy with them, so I won't be sharing the recipe at this time.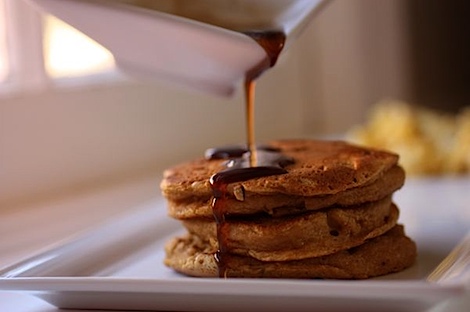 The sauce was pretty awesome, though.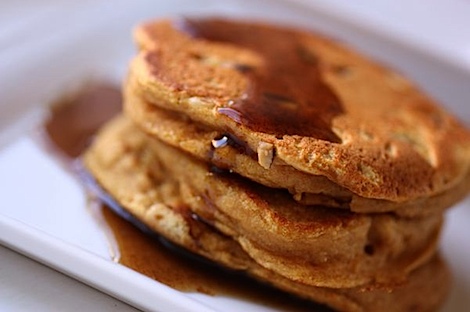 I made a cinnamon syrup sauce.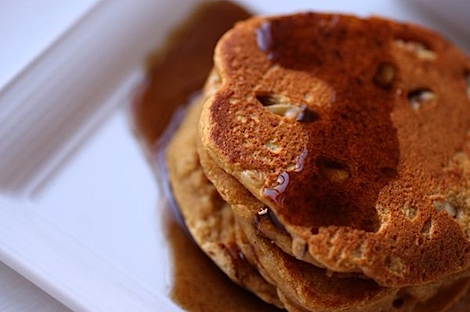 At first I was just going to heat up cinnamon with maple syrup, but when I realized I was low on maple syrup, I decided to adapt a recipe I'd seen awhile back from Giada.
Cinnamon Syrup
Adapted from this recipe by Giada DeLaurentis
Serves 2-4 (4 if you go light on the syrup, 2 if you go heavy)
Ingredients:
1/4 cup brown sugar
1/4 cup water
1/4 tsp ground cinnamon (you could use a little less if you don't want the sauce too strong)
Directions:
In a small saucepan or butter warmer, combine sugar, water and cinnamon and whisk together. Bring to a boil over medium heat.
Reduce to simmer.
Simmer till liquid is reduced by about half.
Allow to cool before serving (or serve warm, but not hot)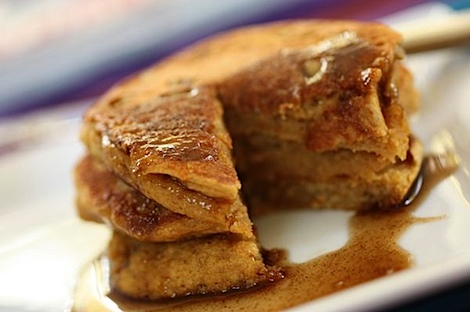 Enjoy!