After our yummy pancake breakfast, hubby and I headed out to run errands and stopped at Duckworth's Grill and Taphouse for a quick bite to eat.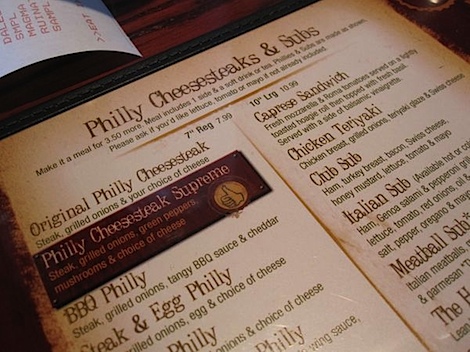 When I think Duckworth's, I think of 2 things:
philly cheese steaks
great beer selection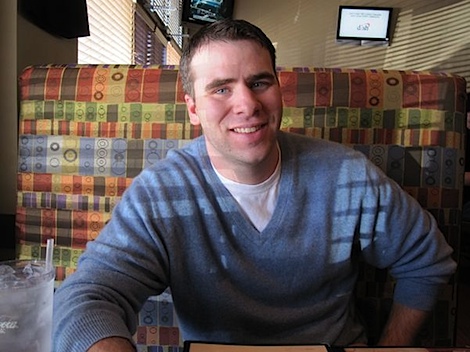 So hubby and I indulged in both.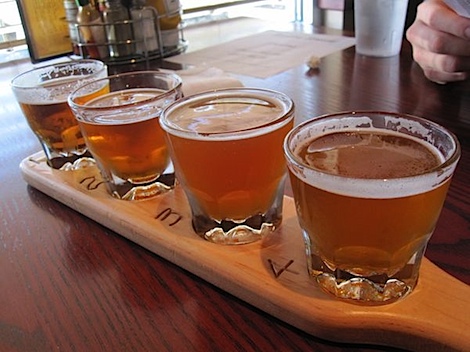 A pale ale and IPA sampler, selected by our waiter because he was much more knowledgeable of the beers than I was.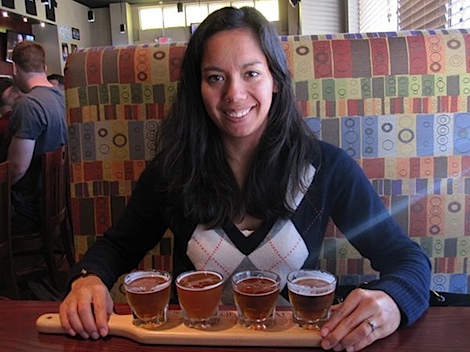 I really liked the Belgian…I think it was Magma-something.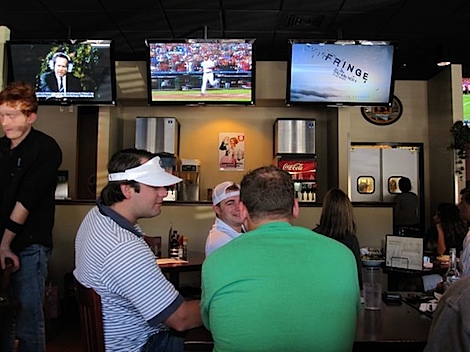 I think hubby was just really happy to be in one location with so many TVs! I think I counted 15, but there may have been more?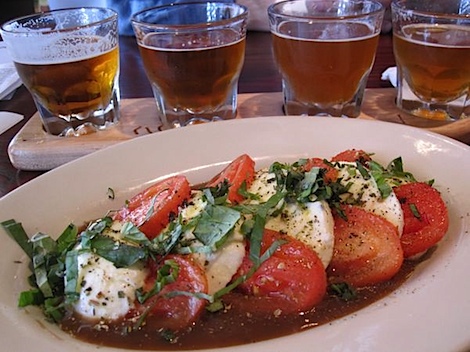 Hubby and I split the mozzarella caprese salad for an appetizer.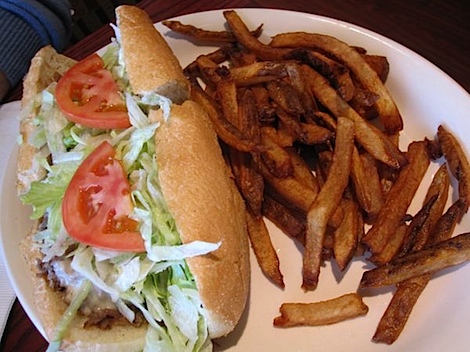 And then we split a 7″ philly cheese steak with provolone, lettuce, and tomatoes.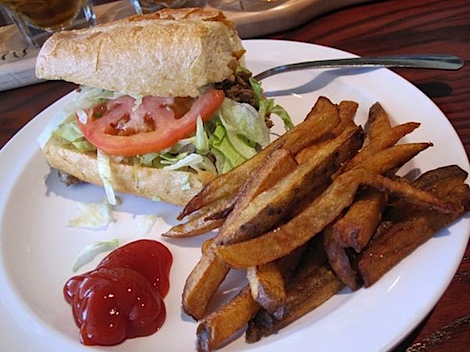 Plus hand cut fries!
Hubby and I really enjoyed lunch – the eats and the atmosphere.
I used to hate going to sports-bar type places with hubby but now that they're non-smoking, I really enjoy it. It's kind of nice to get out and relax and watch a couple (or 15) games on TV.
Do you like sports bars? Why or why not?