So, last time we talked dressing up your t-shirt and jeans, I suggested the addition of a blazer.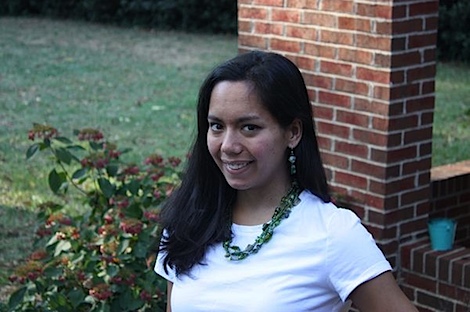 Here's another idea – add fun jewelry! I'm sporting a pretty green jewelry set my friend Megan got me for my birthday.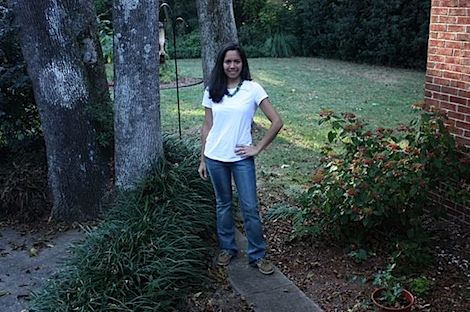 I don't particularly love the shoes I'm wearing with this outfit. I don't think they really go, but I didn't want to wear boots, heels, or open-toed shoes since we'd be out running errands. Comfort > style lol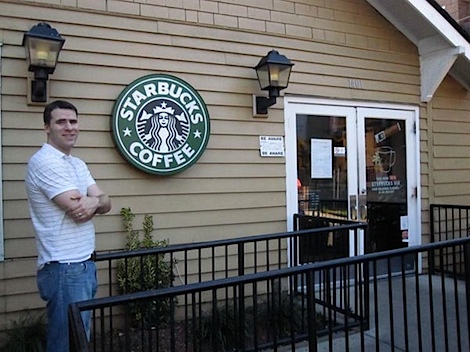 First stop – Starbucks for Halloween party planning. Hubby and I are having a small potluck on Halloween.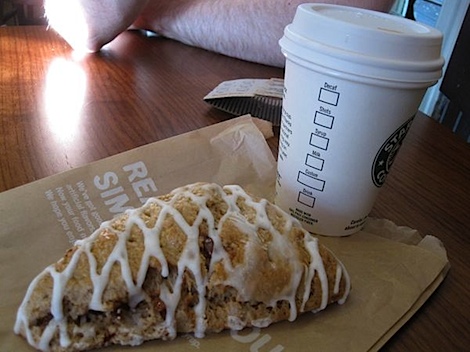 Party planning fuel = cinnamon chip scone and soy pumpkin spice latte.
Our little session was pretty productive.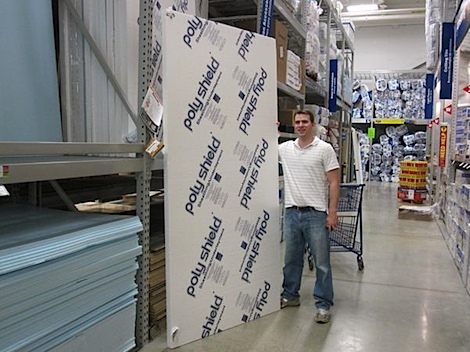 Any ideas what this may become?
***
Post-shopping, it was time for dinner. We hit up our fave Mexican spot in town – 1900 Mexican Grill.
Sangria pitchers are half off on Saturdays, so we got one of those. It was HUGE! And dee-licious. 🙂
Chips and dips – salsa, corn salsa, cheese dip.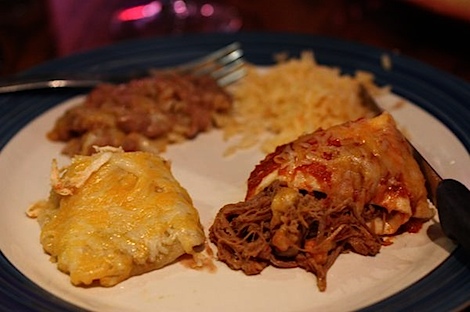 Plus, we split a combo of chicken enchilada, shredded beef burrito, rice and beans.
Back to the shoes…I've been fighting the trend of everyone wearing Uggs, but they look so darn comfortable and actually seem like they can be dressed up slightly. I may have to invest in some. The boat shoes are not cutting it and almost all my other boots have heels, which are not exactly what I'm trying to wear when Im doing some serious walking. Know what I mean? I usually just wear flip flops when the weather is warm, but not that it's so cold…I gotta figure something else out. Suggestions?
What are your favorite fall shoes for running errands or otherwise being on your feet quite a bit?