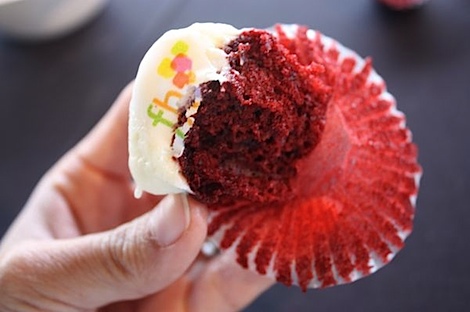 Saturday was the most jam-packed Foodbuzz day of the festival with plenty of interesting new eats.
Breakfast kicked things off with an old favorite…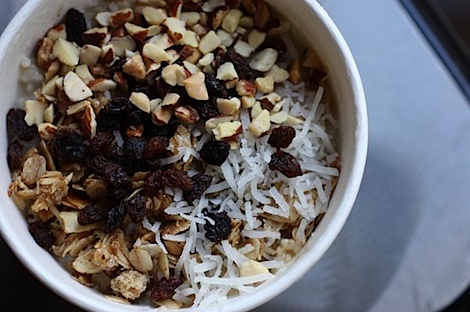 Oatmeal!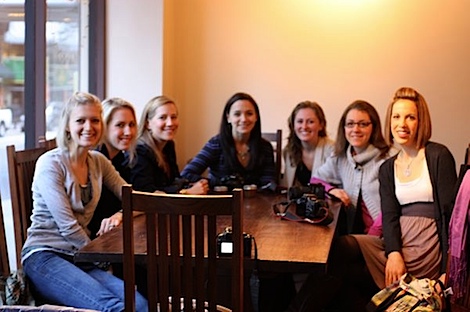 I went with bloggie friends to Bread and Cocoa.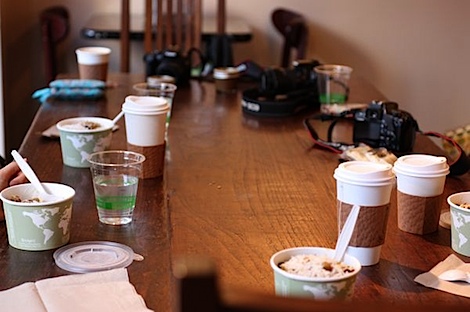 How you know you're eating with food bloggers – cameras all over the tables! lol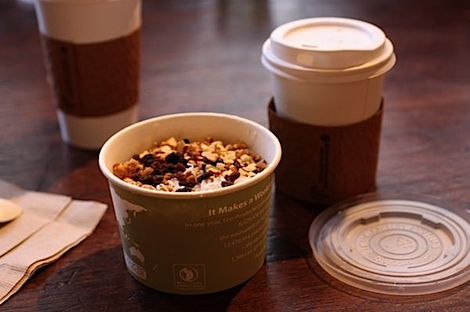 Coffee was a necessity.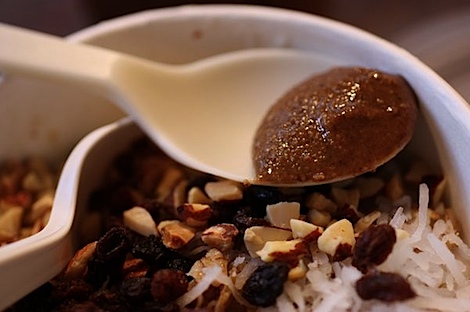 And Kath even let me try a tiny bit of Ashley's amazing almond butter! Soooo good!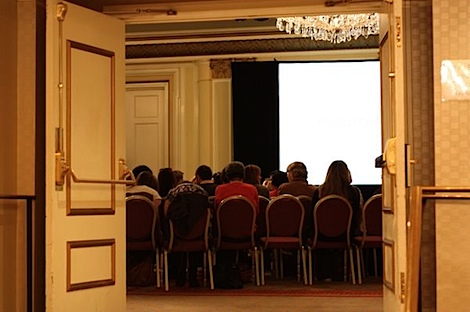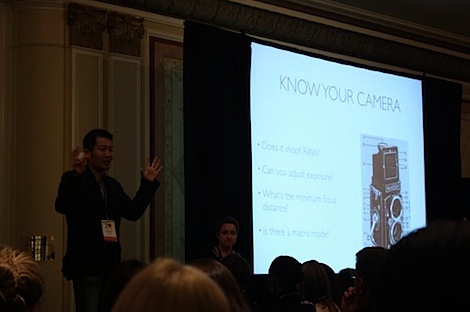 I had to book it back to the hotel to catch the first presentation – Photography with Marc and Laura – 2 amazing photographers.
They started with a powerpoint presentation with some high level ideas.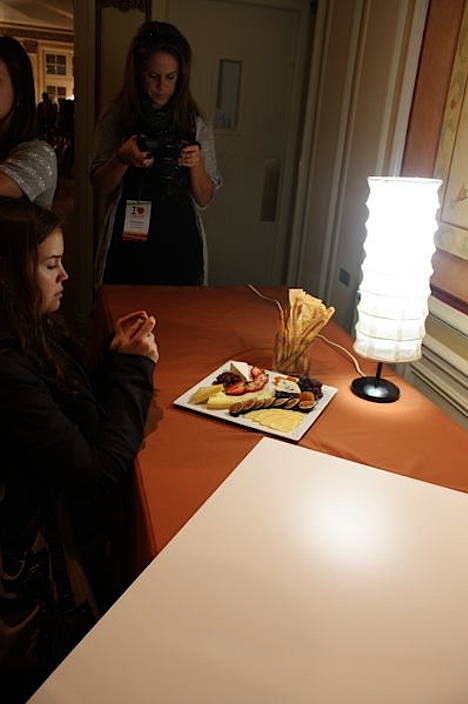 Then, we moved to some tables where they had setups to practice some food photography hands-on.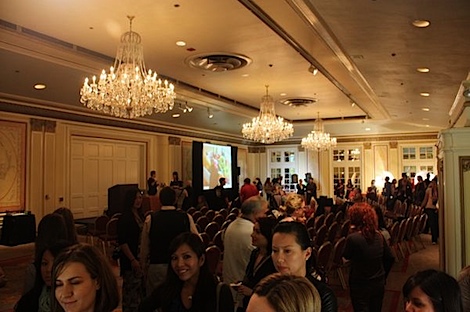 The place was kickin with people excited about taking pictures.
Here are my practice shots…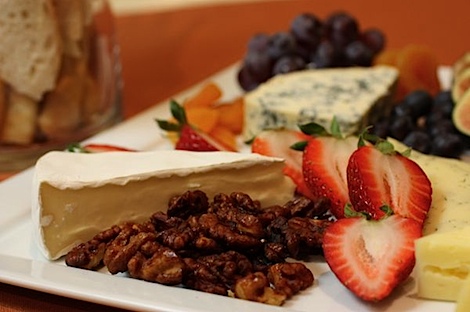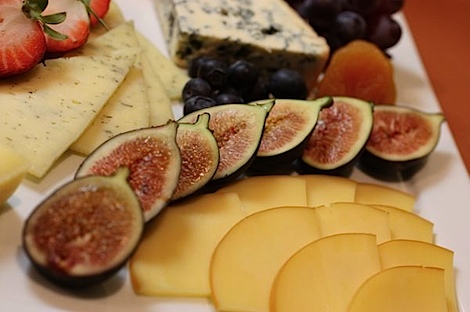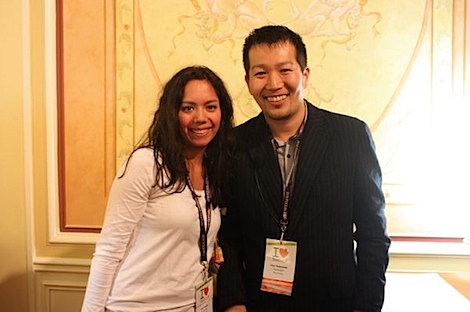 Marc and Laura split up on each side of the room, but the place was so crowded I just stayed on the first side I went to, which turned out to be Marc's side. He graciously answered a bajillion questions…a few coming from me. Definitely take a look at his blog for some fun recipes and great photos. He does it all out of a 500 square foot home!
Next up, I went to the Alaskan Seafood presentation. At first, I thought the Alaskan Seafood presentation was about a company that sold a seafood product, but I sat on the shuttle last night next to Danielle who does PR for them and she explained that they don't actually sell a product. They're more trying to get people to enjoy Alaskan Seafood (tagline – wild, natural, sustainable).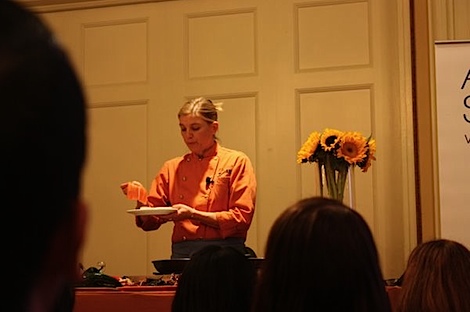 They did a presentation about making fish tacos and now I desperately want to make some at home. Yum yum!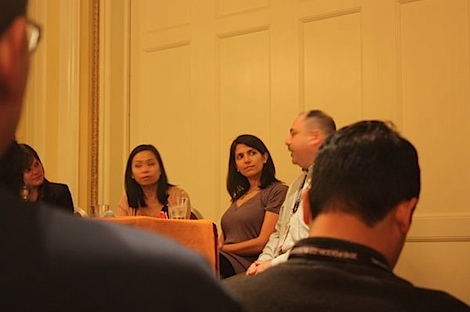 And last, but not least, I went to the video blogging presentation with Pim, Sabrina, and Chef John. I took the least photos but the most notes at this presentation. I'd really like to start adding a few vlogs here and there to TCL, so this presentation had some great information for me to get started.
***
After a quick pit stop at my hotel room, I was off for more food fun!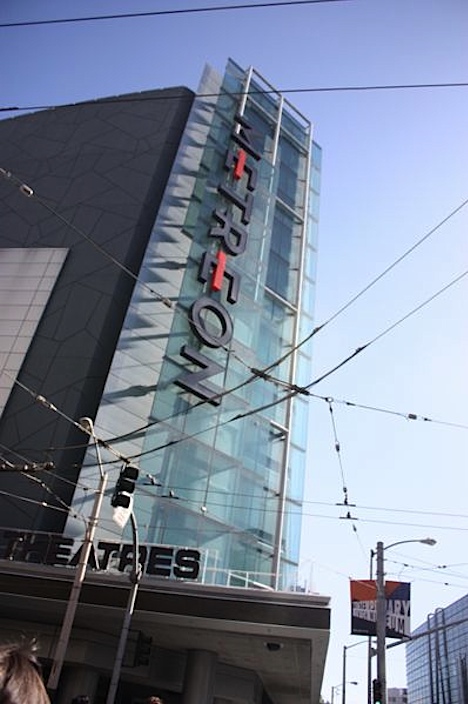 We hit up the Metreon!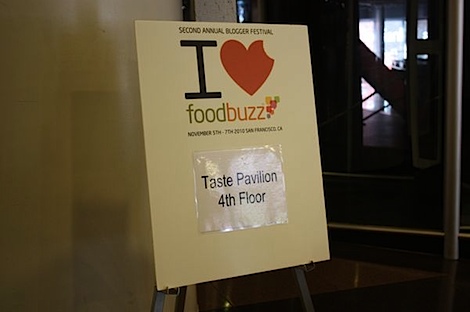 We went to the fourth floor…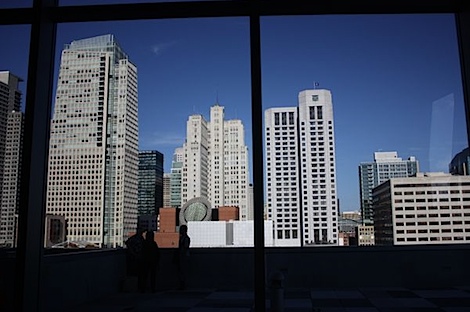 …where the views were gorgeous!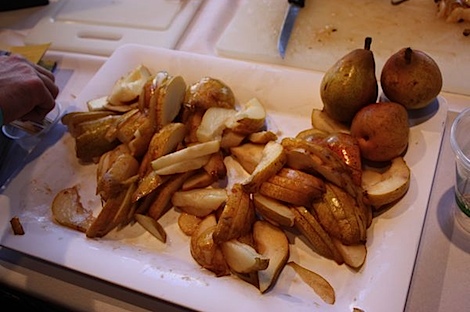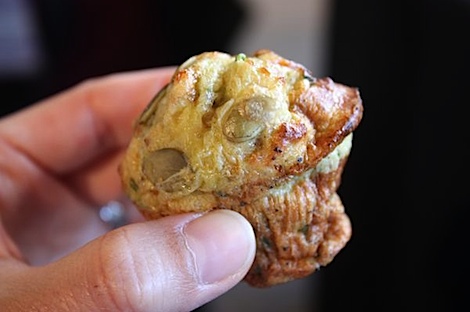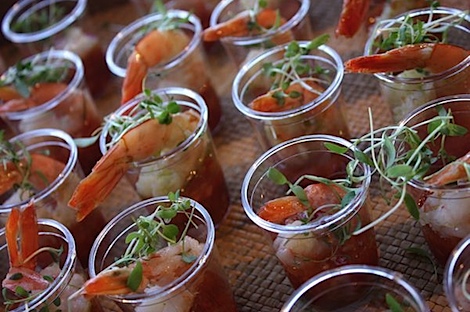 Poached Gulf Prawns And Chile-Gazpacho from the Waterfront Hotel.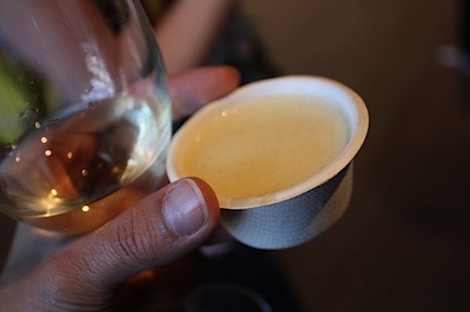 Cream of mushroom from Americano at Hotel Vitale.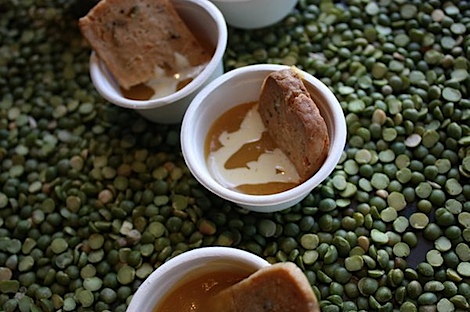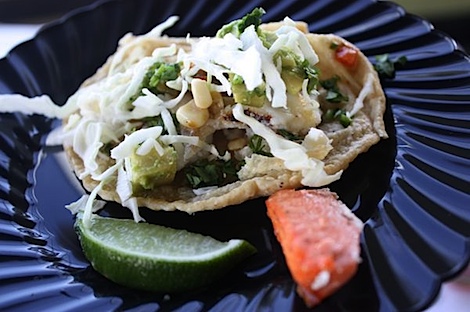 I noshed on some fantastic snacks…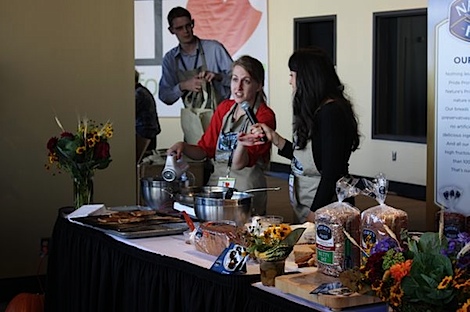 …saw my roomie's presentation (she was a bread ambassador!) …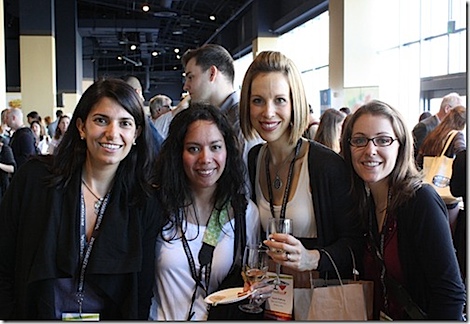 (photo credit: Mama Pea)
…and hung out with fabulous blog friends like Sabrina, Sarah, Ashley…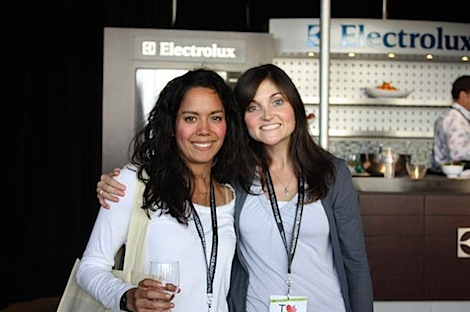 Brittany (who I've been friends with for what feels like forever on Twitter and the blogosphere, but only just met Saturday!)…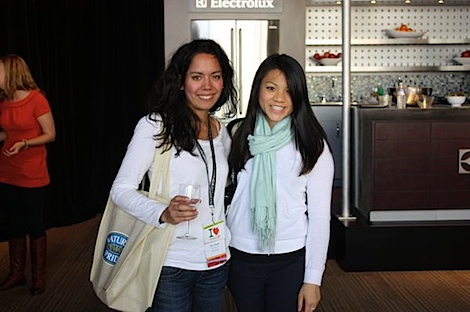 Allie…and many more! Oh, if only I were better at people photos. lol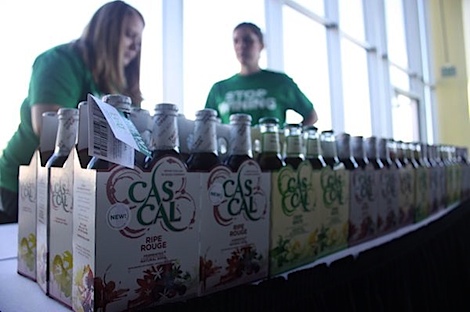 Oh and this Cascal bubbly drink (fermented natural soda) was really nice and refreshing!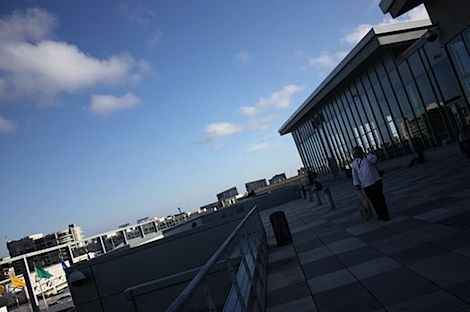 And check out the view!
There were tons of people lounging in the park below. I kind of wanted to go lay down with them. lol.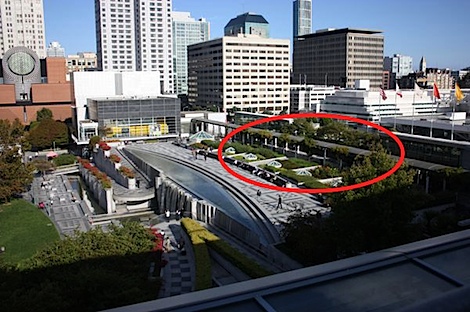 I spotted what appeared to be a neat spot in the upper right area (red circle). Oddly enough…I would soon find out what this is (details later 😉 ).
Of course, I had to go back in for dessert…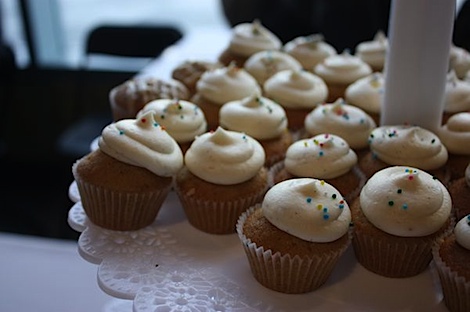 More Mission Minis cupcakes…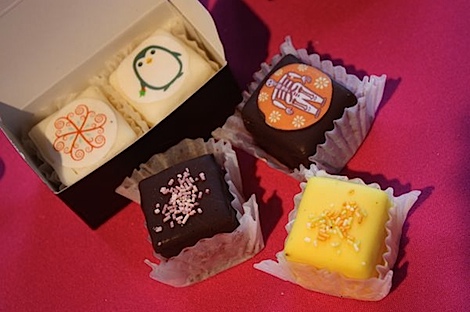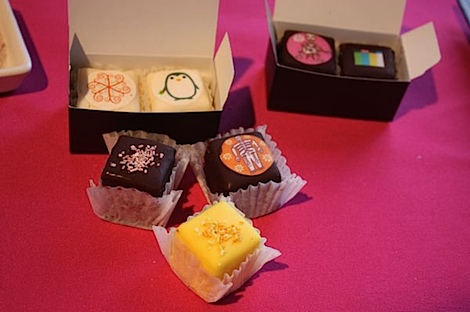 Ticings (edible art work for your cupcakes and other desserts – would be so fun for a baby or wedding shower).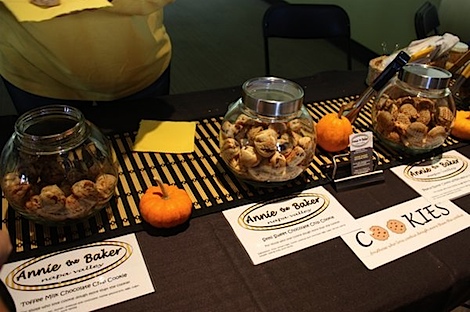 Those amazing doughballs by Annie the Baker!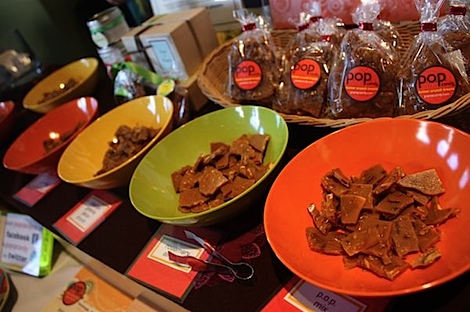 Go Pop Candy – amazing toffee!.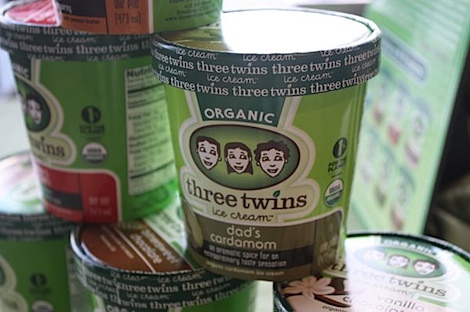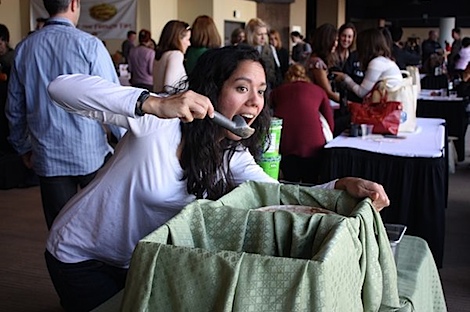 Three Twins Ice Cream. Nommmm!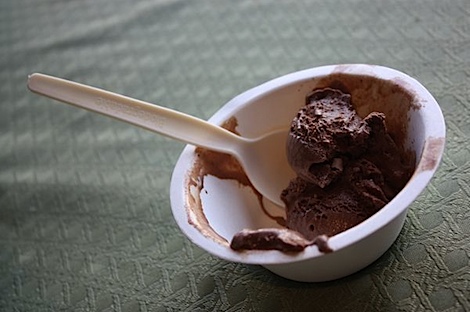 Just kidding…this was my ice cream bowl. 😉
I have so many more photos! I'm going to create another gallery to share them with you. Look for that up next!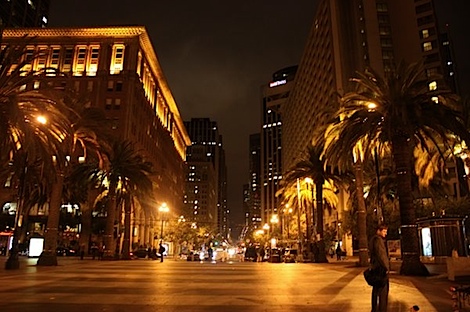 Followed by a golden evening in San Francisco!