Oh banana oatmeal…why have I been ignoring you so?
I can't even remember the last time I had oats! But, I broke my non-oat-streak this morning with a fabulous bowl. Nommm!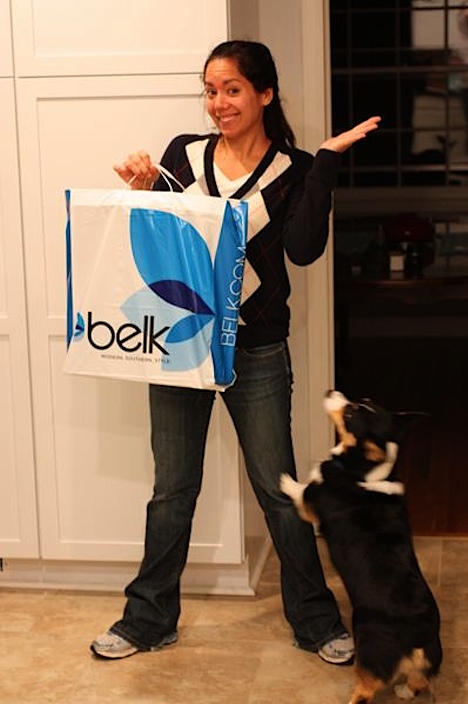 Though I should have been packing all night tonight, I took a speedy shopping trip w/ hubby in an attempt to find nicer-than-sneaker-casual-shoes, preferably boots.
I appreciated all the feedback from you guys from before, but I really like to try my shoes on in person because I have a tough time with shoes.
Anywho…I caved and got…
(you probably saw this coming)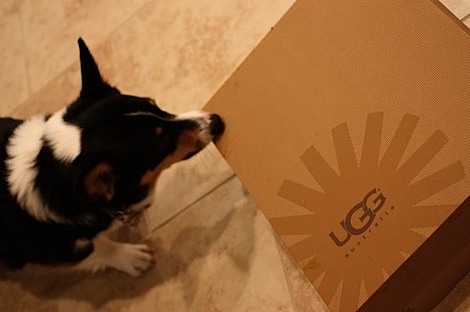 That's right, I bought some Uggs! Bailey-inspected, or course.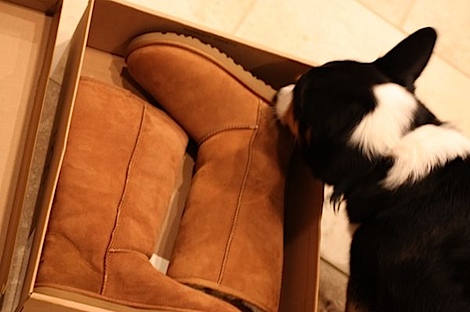 I went with the camel color since I think I can wear them with black or brown clothes/accessories. Though, I am considering exchanging them for black.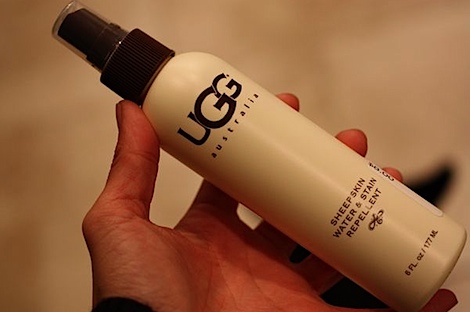 Plus, let's not forget the handy-dandy Ugg Sheepskin Water & Stain Repellent.
Btw, if you're thinking of getting Uggs, the salesman said they usually sell out in November. Not sure if that's just the situation locally, but if you're thinking of getting some from your local store…just a thought.
(I kind of want black Uggs too…someone help me!) lol
I actually found a black pair of boots I really liked, but they were not comfortable. I just liked the way they looked. Mostly looking at all the millions of black boots at the mall tonight made me feel dizzy though. Too many options!! I'm still hoping to find a nice pair of flat boots you can tuck jeans into or wear with a skirt/dress. We'll seeeeeee!
PS I want jeggings! Does Target still have those in stock?
Do you have Uggs? What's your favorite color and why?