Well, so far my vacation hasn't gone exactly as planned. I had envisioned lazy days of care-free baking and cooking, blogging and crafting, and QT with hubby and Bailey. Instead, I've been pretty darn busy! But it's been good busy, so I'm ok with it.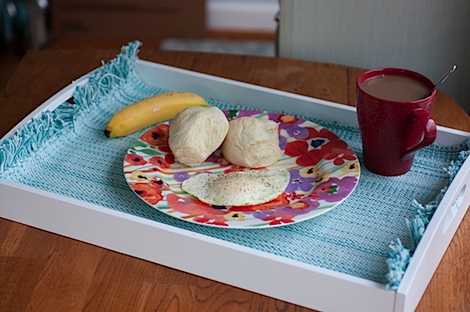 I woke up before hubby today and decided to make him breakfast in bed – just a fried egg with some Virginia rolls, coffee, and a banana.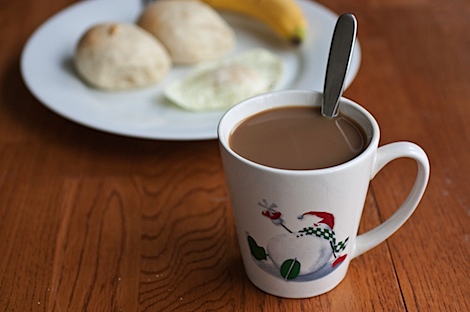 I had the same…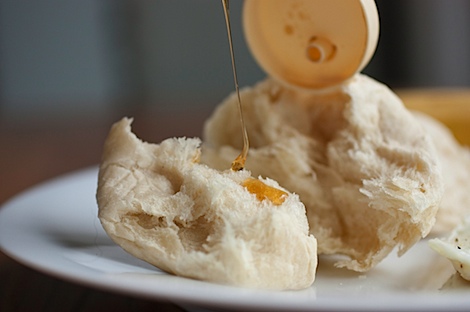 …but with a drizzle of honey on my rolls. I re-baked the rolls by the way. I just put them in the oven at 350 degrees F for 5 minutes for that fresh-baked taste. They weren't quite as all-around soft, but the insides were still super tender.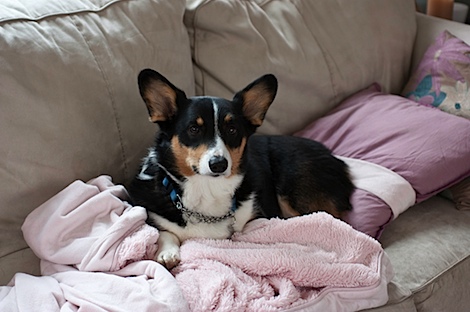 Bailey has been just as lounge-y as usual.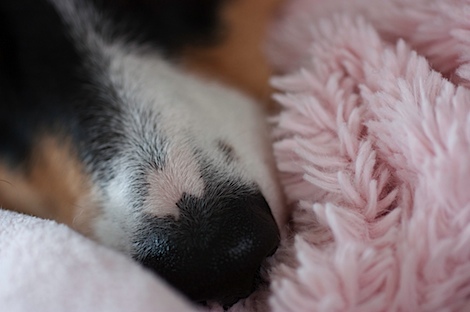 He just loves hanging out on the couch during the day.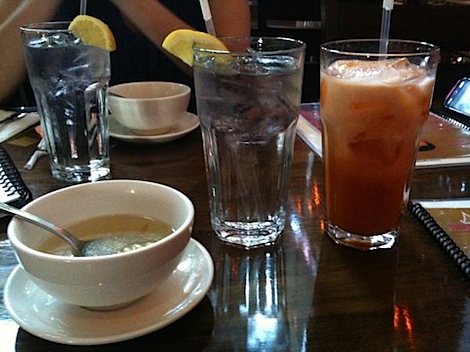 I had a business lunch today over delish Thai food at the Thai House in Gastonia, NC.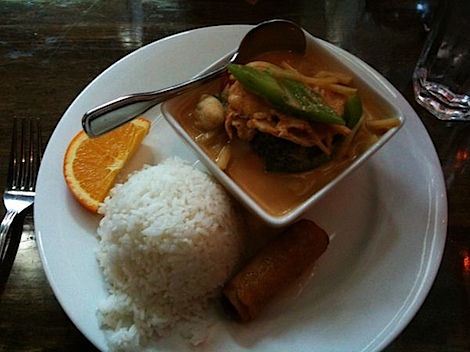 I normally stick with noodle stir fry dishes when I get Thai but today, my friend Angie recommended red curry, which was funny because I was thinking I'd like to try a curry before we met up. Red curry it was! And red curry = super tasty! Just in case you're wondering. I think it was like spicy like Indian with coconut milk. I'll definitely be getting this one again!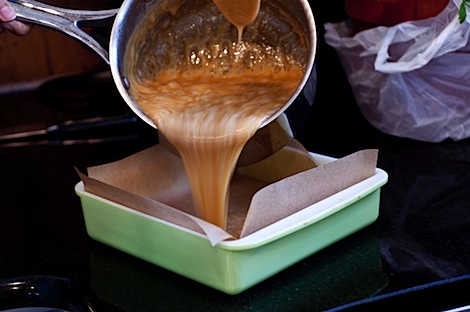 I did manage to squeeze in two handmade projects today…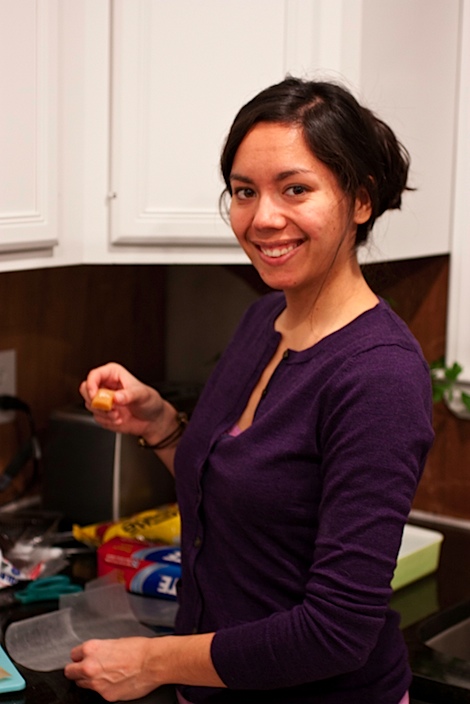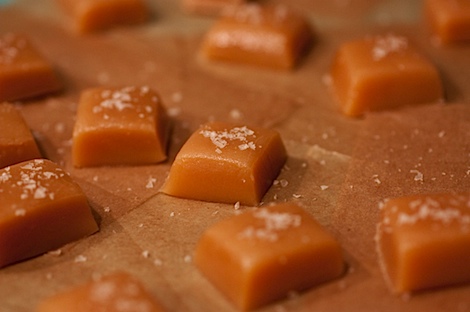 First, I made caramels again. Last time they came out rock hard, but this time they came out super tender! Woohoo!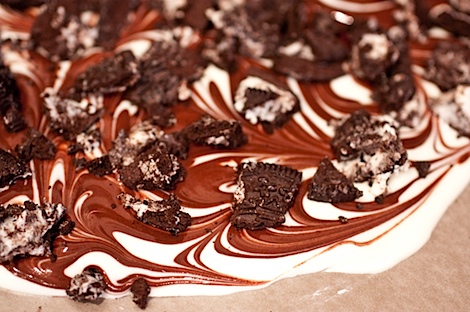 I also made some cookies and cream bark. It's soooo sweet! Phew!
More on my handmade candy adventures tomorrow with how-tos!! Plus I still owe you guys my slow cooker chili recipe…it's a winner!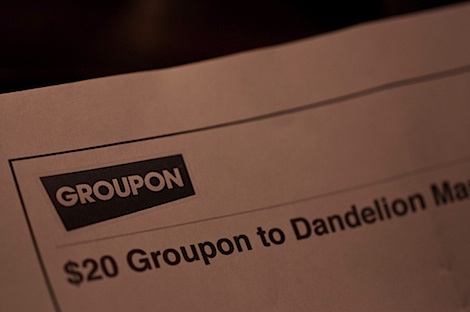 Hubby and I had a groupon to local restaurant Dandelion Market, which expires in January. Since we'll be doing Eat in Month again, we knew we had to use it by the end of this month. I actually had a bloggie outing at DM awhile back – click to view.
I had wine to drink.
We also ordered a few tapas…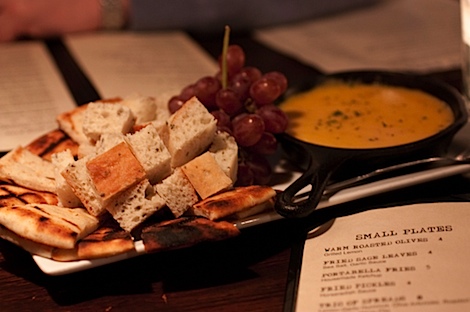 Cheese fondue. I remembered this as being wonderful from our last trip.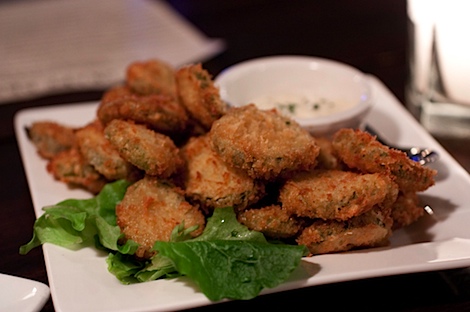 fried pickles – nice and crunchy and chip-shaped!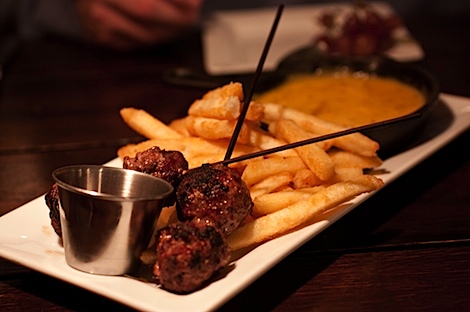 everything but the bun – a play on hamburgers.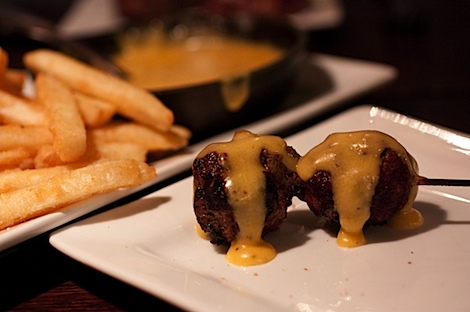 More melty cheese!
We loved this one – I think we'll try to re-create it at a dinner party or something. It was so fun!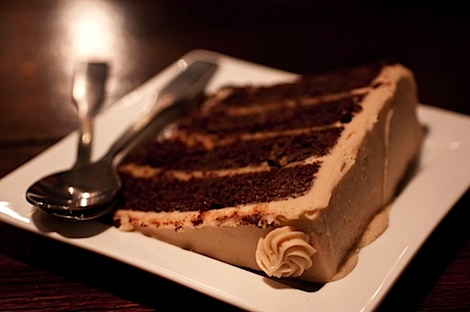 Plus the chocolate chip cake. For some reason, I was expecting something more like a chocolate chip cookie dough pie, but this was still tasty.
***
After dinner, hubby and I got the last of our Christmas presents at Barnes and Noble and then came home to wrap all our presents. I have 1 gift left to package. Hubby's turned the lights off and headed to bed, and I'm off to get some zzzs myself.
Well folks…tonight marks 2 nights in a row of my vacay that I'm blogging at almost 1am. Whoops! One of these days I'll catch up on things. I remember reading awhile back in Don't Sweat the Small Stuff that when you die your inbox won't be empty. The point is that you'll always have something to do, so there's no need to try to reach a point in your life when you're done with everything. I think that makes sense. But, I do think I'd like to get more organized and do a better job of adding me-time in my day-to-day activities.
How much "me time" do you give yourself? Do you find it gets cut back during the holidays?